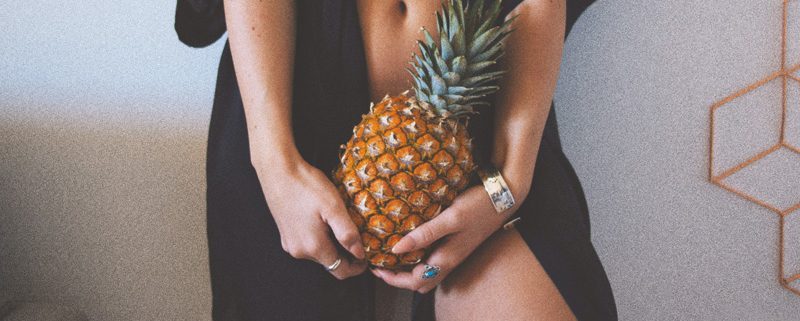 When it comes to pain and discomfort, we women often suffer in silence, especially if any of it is related to our female reproductive organs.
Dysmenorrhea (painful periods), endometriosis, vaginal dryness and other pelvic pains are common but still often dismissed, ignored or improperly treated. One upside of more women starting cannabis and CBD companies is that women's wellness takes a front seat.
Here are some products for vaginal health and pelvic relief created by women.
If you're looking for general wellness with prebiotics, probiotics and "ultra spectrum" CBD, Menochill is a good place to start. The fact that this supplement is doctor-formulated sets it apart from a lot of other products on the market geared toward women.
Ingredients include:
Lactobacillus acidophilus La-14®
Bifidobacterium animalis ssp. Lactis 420 (B420™)
Lactobacillus reuteri 1E1®
Lactobacillus rhamnosus (ATCC 53103) GG
and 10mg Hemp-Based Full-Spectrum CBD. You may also be comforted to know Menochill is:
Hormone-free
Soy-free
MSG-free
Dairy-free
Shellfish-free
Sugar-free
No artificial flavors or colors
Cruelty-free
Vegetarian
We've tried it, and we like it as a daily dose of CBD. According to the founders of the company, Danielle Jacobs and Vanessa Ford, the 10mg microdose of CBD per capsule is deliberately low so you can start lower and build up to the amount you need.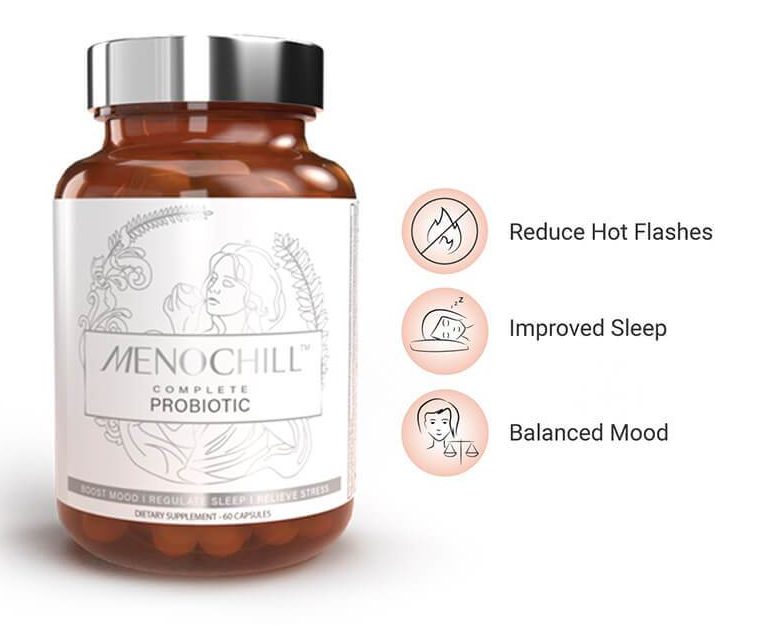 Menopause got you down? Right now, you can only get Hello Again at select dispensaries in California, but it is well worth checking this vaginal suppository out. Hello Again comes in two ratios: 1 THC: 8 CBD for Everyday and 4 THC: 1 CBD for Sleep. Per the website, this blend can help you with focus, mood, energy, and sleep, all while addressing vaginal dryness.
Founders Patty Pappas and Carrie Mapes are huge advocates for women's health, particularly as we age. Kudos to them for focusing on menopause relief and for starting out with suppositories, a fast and effective way to deliver healing medicine right where you need it.
More reasons to try a cannabis or CBD suppository: "Unlike an edible, a vaginal suppository bypasses the digestive tract and liver and depends only on body temperature to melt at a specific rate to be absorbed by the surrounding skin. The female reproductive tract is full of cannabinoid receptors to receive and interact with cannabinoids while the blood vessels in the skin absorb the cannabinoids and botanicals."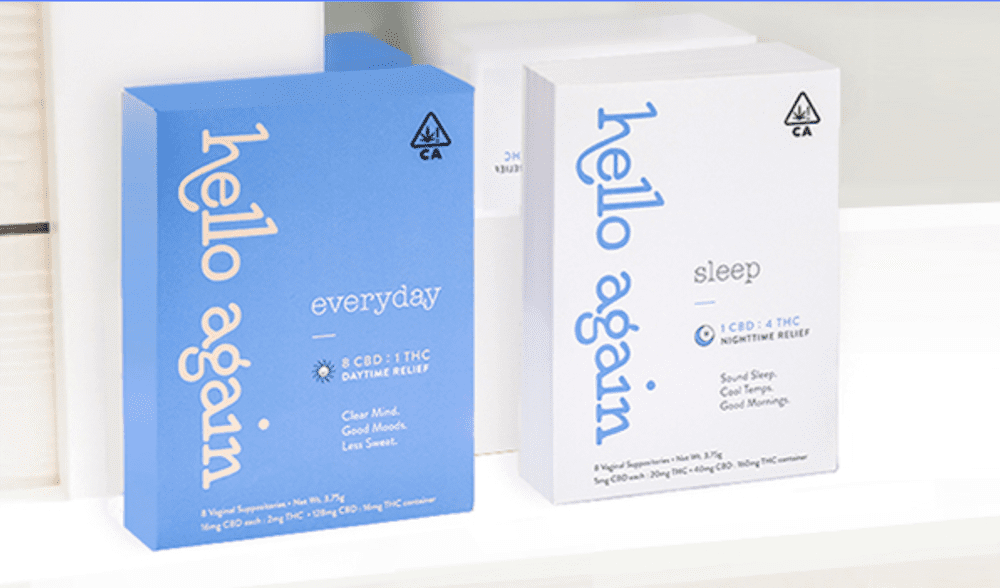 Sex + Plants says the Toca website. If you're looking for lubrication, these organic "CBD sex oils" could be for you. This description says it all: "Plant-based, multi-use, non-conforming, pain-dissolving, barrier-bending, pleasure potions for all your erogenous zones." Toca CEO Anne Louise Burdett is a farmer of medicinal flowers and herbs plus a certified sex educator. Note the Toca lubes are "gender fluid."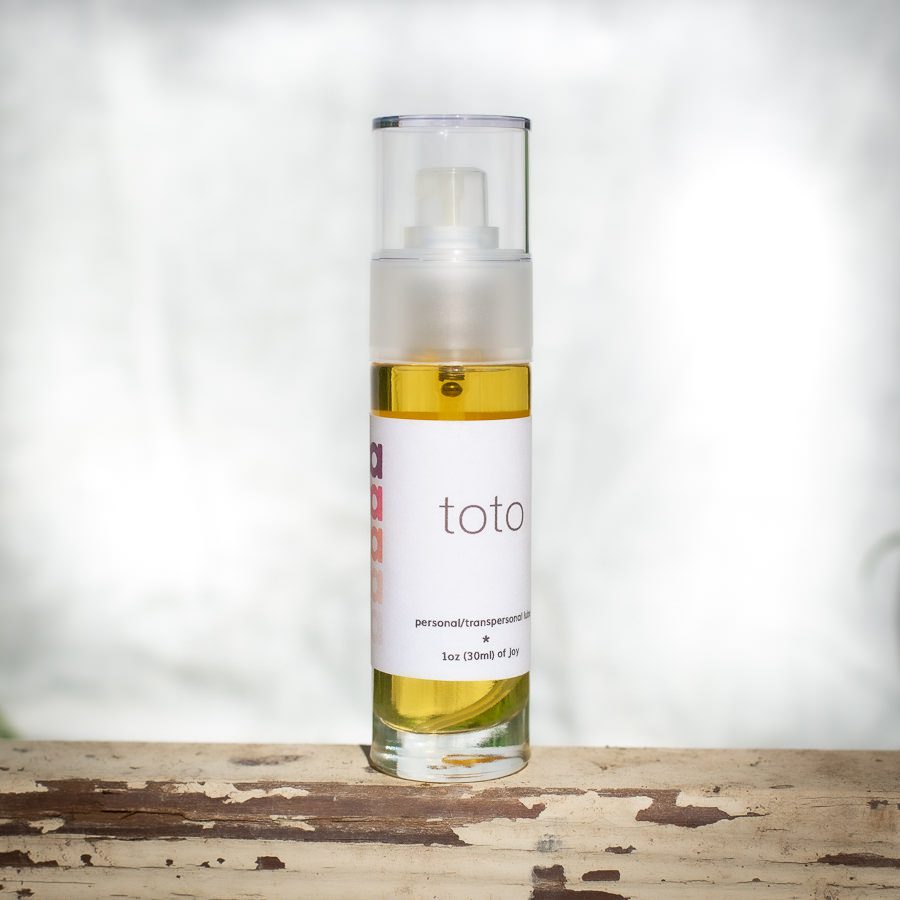 When it comes to any cannabis or CBD products for your health, pay close attention to the ingredients that may be added and look for test results to know what you're getting.
For general female wellness, Femmerance is a line of CBD products addressing different stages of a woman's life: "the time of menstrual cycles, the menopausal stage, and the sexually active period." Based on what CBD can do for women's health, hopefully the sexually active period extends gracefully into the menopausal stage, right? Femmerance products include a personal lube, a CBD oral spray, a 500 mg CBG/CBD sublingual organic flax seed oil tincture and 25mg gel capsules.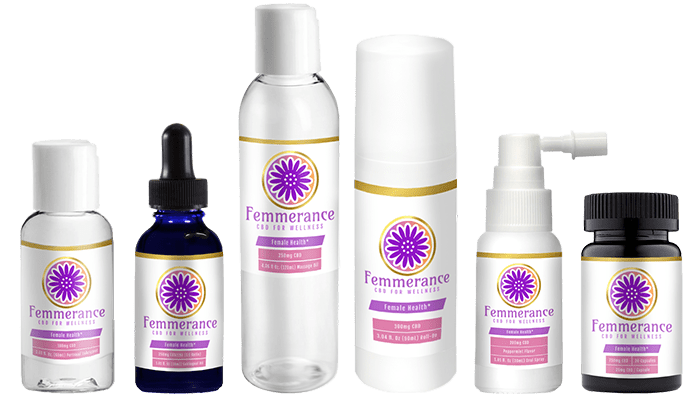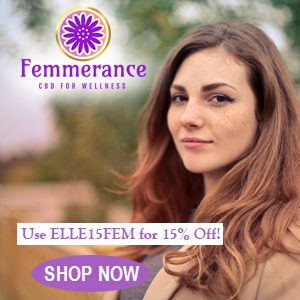 What products do you use for relief and wellness?
https://ellementa.com/wp-content/uploads/2020/07/lady-parts.jpg
533
800
Aliza Sherman
https://ellementa.com/wp-content/uploads/2019/04/Elleflower-Text-Right-Header.png
Aliza Sherman
2020-07-12 10:45:30
2020-09-17 10:25:22
CBD and THC Products for Your Lady Parts