REVIEW: Cannuka Combines Manuka Honey and CBD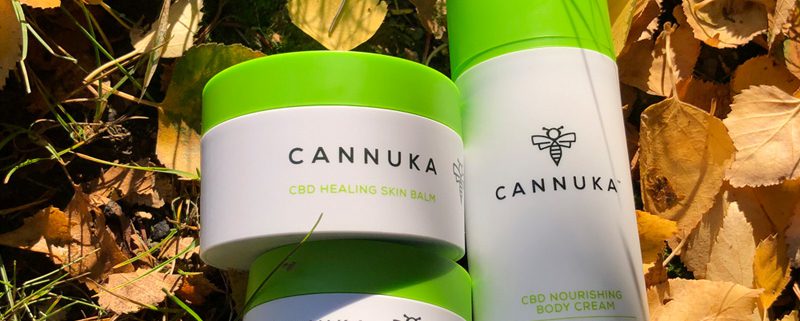 What do you get when you combine Manuka Honey and CBD in a skincare line? We ventured to find out!
We had the chance to review five CBD-infused topical products from Cannuka, a company based in the Midwest: CBD Healing Skin Balm, CBD Calming Eye Balm, CBD Nourishing Body Cream, CBD Hydrating Lip Balm, and CBD Cleansing Body Bar.
All of Cannuka's products are made with Manuka Honey and infused with CBD. Manuka Honey is produced by bees pollinating the manuka bush, a plant native to New Zealand and Australia. The honey produced by these bees contains higher amounts of methylglyoxal (MGO) than most honeys. Methylglyoxal is a compound with antibacterial properties. Combining Manuka Honey with CBD, a known anti-inflammatory, seems like the start of a skin-protective formula.
My charge was to test and give feedback on the products. So what did I do? I used the products. Daily. And – Spoiler Alert – I loved them.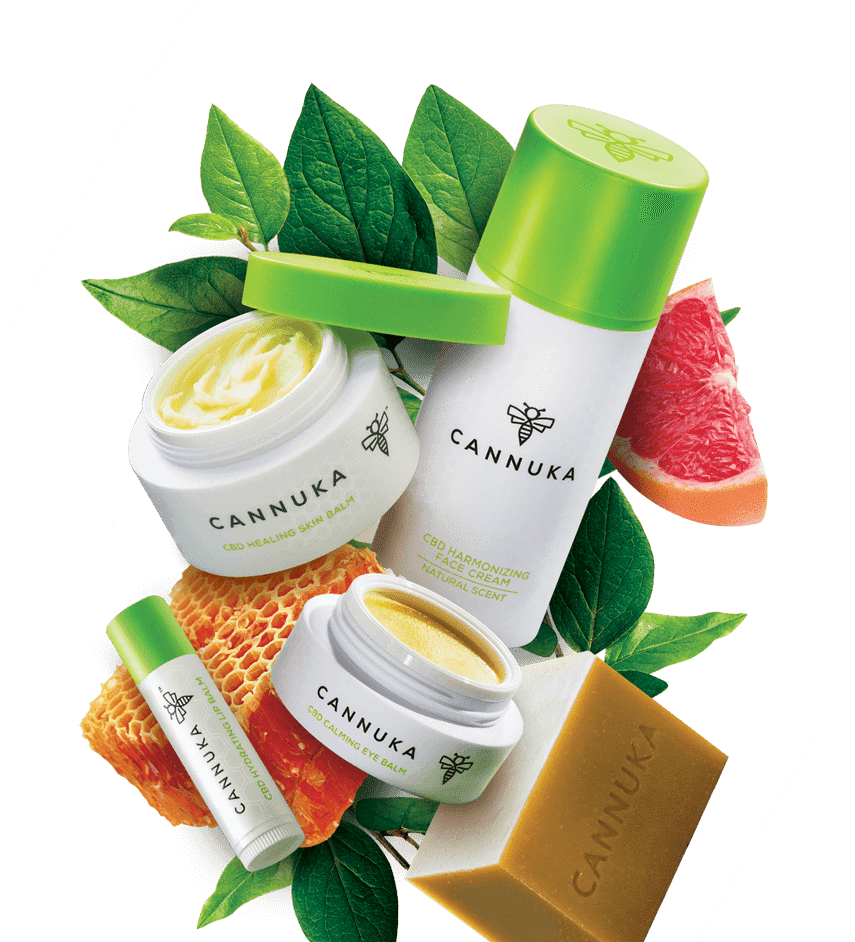 Using Skincare Products in Alaska, the Ultimate Testing Ground for Hydration
The CBD Cleansing Body Bar was the first product I tried. I tend to be a Dr. Bronner's Pure-Castile Liquid Soap of the peppermint variety kind of gal. I've rarely used bar soap in recent years because I find it to be too harsh and drying, but this hand-cut cleansing bar felt mild and moisturizing with a clean, fresh scent.
After showering, I applied the CBD Nourishing Body Cream. The body cream is rich and thick yet it absorbs into the skin nicely while also feeling like it is sealing in moisture and protecting my skin from the elements.
Living in Alaska, my skin can take a beating, especially in the cold, dry winters.
While this has nothing to do with the effectiveness of the product, I absolutely love the pump dispenser the body cream comes in. As my kids would say, "It's satisfying." The Body Cream contains 100 mg of CBD for anti-inflammatory properties and hyaluronic acid for hydration. I have to confess I've used it on my face as well and liked how it felt.
While the Body Cream contains beeswax, it has a creamier texture than the CBD Calming Eye Balm or the CBD Healing Skin Balm, which are more solid and waxy. The balms' instructions are to first let them warm and soften on your finger or hand. Personally, I prefer thick moisturizers so I liked the feel and results of the Eye Balm including a visible reduction of fine lines around my eyes.
I've used the CBD Healing Skin Balm on an as-needed basis and find it to be incredibly soothing on dry, chapped hands in the winter. I tend not to use lip balm in general, but on those occasions where my lips are burning and chapped from weather, the CBD Hydrating Lip Balm is so much more effective in relieving, healing, and protecting my lips than the Chapstick or Blistex I've used in the past.
Cannuka's Products are the Bee's Knees
If you can't tell by now – or missed the Spoiler above – I've really loved using these products as part of my regular skin care routine. The Cleansing Body Bar is long gone, and I'm down to the very last of the CBD Nourishing Body Cream. The Eye, Skin, and Lip Balms have lasted longer, partly because I use them more seasonally or on an as-needed basis and also because a little goes a long way.
On a side note, these products travel well because they aren't liquidy or runny and the containers are sturdy.
I've had no trouble traveling in the States with them tucked away in my toiletries bag. I keep the Lip Balm in my transparent travel bag to combat dry airplane air.
Overall, I find the Cannuka skincare products to be some of the finer CBD-infused topicals on the market. While the amount of CBD in each application may not be at a therapeutic level and is in an isolate form, the overall combination of ingredients makes for effective, protective skin care.
What's in Cannuka Skincare Products?
Body Bar Ingredients: Spring Water, Coconut Oil, Olive Oil, Palm Kernel Oil, Sodium Hydroxide, Palm Oil, Hemp Oil, Castor Oil, Essential Oil Blend (Tea Tree & Black Pepper), Cocoa Butter, Manuka Honey (Active 16+), Shea Butter, High Oleic Sunflower, CBD Isolate (50mg)
Nourishing Body Cream Ingredients: Distilled Water, Bees Wax, Glycerin, Stearic Acid, Emulsifying Wax, Lecithin, Polyglyceryl Oleate, Aloe Vera, Vitamin E, Myristic Acid, Grapeseed Oil, Rose Hip Oil, Hemp Seed Oil, CBD Isolate (100mg), Manuka Honey (Active 16+), Hyaluronic Acid, Potassium Sorbate, Xanthan Gum, Grapefruit Extract
Eye Balm Ingredients: Bees Wax, Grapeseed Oil, Shea Butter, Hemp Seed Oil, Orange Peel Butter, Vitamin E, Rose Hip Oil, Coconut Oil, Distilled Water, Potassium Sorbate, Grapefruit Extract, Manuka Honey (Active 16+), CBD Isolate (15mg)
Healing Skin Balm Ingredients: Distilled Water, Bees Wax, Shea Butter, Grapeseed Oil, Hemp Seed Oil, Rose Hip Oil, Vitamin E, Orange Peel Butter, Coconut Oil, Manuka Honey (Active 16+), CBD Isolate (50mg), Potassium Sorbate, Grapefruit Extract
Lip Balm Ingredients: Bees Wax, Grapeseed Oil, Shea Butter, Hemp Seed Oil, Orange Peel Butter, Vitamin E, Rose Hip Oil, Coconut Oil, Distilled Water, Potassium Sorbate, Grapefruit Extract, Manuka Honey (Active 16+), CBD Isolate (5mg)
Final Ratings
Packaging

Instructions 
Experience 
Effectiveness 
https://ellementa.com/wp-content/uploads/2019/09/cannuka-leaves.jpg
533
800
Aliza Sherman
https://ellementa.com/wp-content/uploads/2019/04/Elleflower-Text-Right-Header.png
Aliza Sherman
2019-09-17 11:06:07
2020-10-23 19:15:13
REVIEW: Cannuka Combines Manuka Honey and CBD