3 Pain Relief CBD Topicals We Love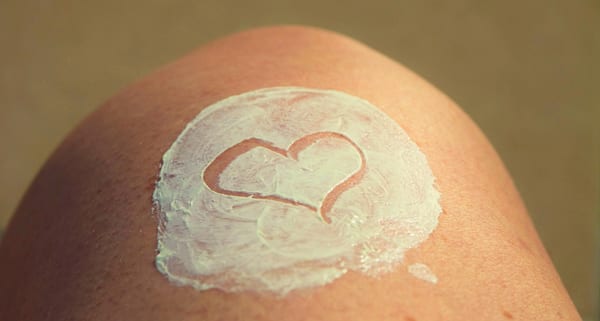 Got muscle and joint aches and pains? A CBD topical could help.
Disclaimer: We are not doctors. We are not verifying the claims any company is making about their products. We try CBD products for review purposes and only post about the ones we actually like, considering both our experience of using it and the effectiveness of that product to address our own personal health and wellness conditions or issues.
I have arthritis in my neck from years of slightly tilting my head downward to view my laptop screen and probably exacerbated from looking down at my phone screen although I try to hold my phone up at eye level when I remember to do so.
The pain in my neck radiates up into the base of my skull and down into my shoulders and upper back. Sometimes, the pain wakes me up at night. Sometimes, I'm unable to turn my head. Most of the time, it is a constant ache unless I use some kind of pain cream or topical to relieve it.
The other pain I've had for the last year is hip pain. I have osteopenia so I'm thinking my hip bones may be deteriorating a bit. My left hip, in particular, is tender with intermittent sharp pains zinging through the joint. Let's face it: Getting old is a bitch.
My neck and hip pain make me the perfect CBD topicals tester because I can feel relief fairly quickly if a product works well, and I can tell when it wears off.
I'm realistic that a CBD topical will not heal my bones, but they can – and do – alleviate the chronic sharp stabbing pains and stiffness.
If you're confused about the difference between salve and balm, I found this definition online:
Both body butters and balms are made utilizing the base ingredients of natural butter/s and herbal and/or vegetable/nut/seed oils. Balms contain beeswax. Salves use herbal oils and beeswax. Since body balms, butters, and salves do not contain water, they are called anhydrous formulations. [NY Institute of Aromatic Studies]
Here is my personal assessment of four products I was sent to test. (Disclaimer: received for free to review.)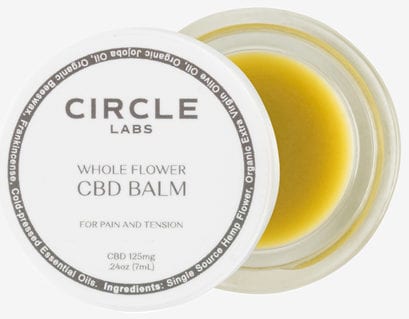 First impressions:
The aroma of this balm is one of the best that I've ever smelled – lemony and fantastic. I asked the company CEO who said what I was smelling is lemongrass. Effective on temporarily reducing sharp arthritic pain in my neck and hip. This is the one I'm using now, and I'm pretty satisfied with it.
To help with deeper and systemic inflammation, I'm also taking Circle Labs' CBD oil as a daily supplement.
Ingredients:
Single strain hemp flower, organic extra virgin olive oil, organic jojoba oil, organic beeswax, Frankincense, cold-pressed essential oils.
From their website:
Triple strength, concentrated CBD for topical applications. Feel soothing effects within minutes!
Sustainably farmed, sun grown CBD with organic essential oils.
Third-party lab tested, pesticide and mold free.
Less than 0.075% THC.
Size 0.24 oz 1 oz
Total Cannabinoids (mgs) 155 620
Total CBD (mgs) 125 500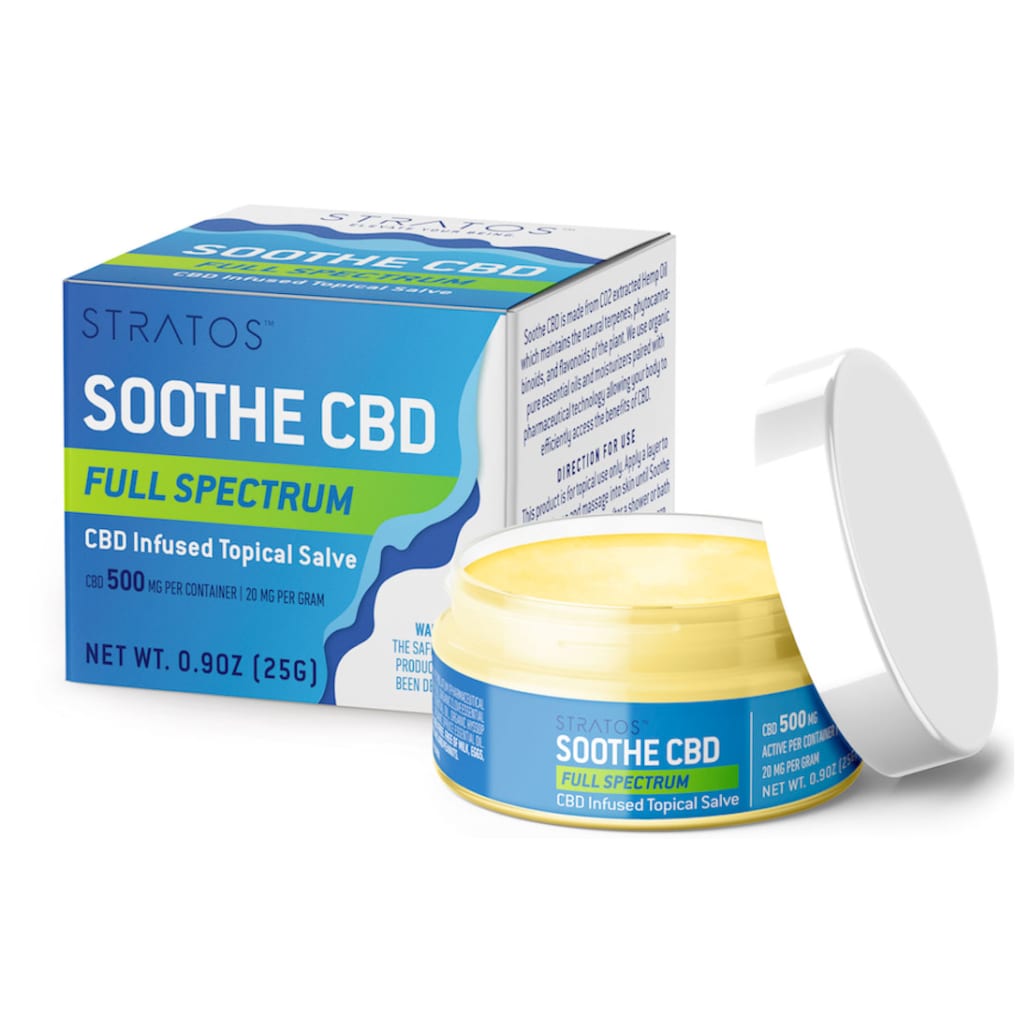 First impressions:
Very effective on my arthritic pain with a pleasant peppermint smell. Contains arnica, a homeopathic remedy that can be quite effective addressing pain and inflammation, as well as helichrysum, a plant with anti-inflammatory properties. Also contains petrolatum or mineral oil jelly which is not something I regularly use on my skin although it is typically used to lock in moisture in the skin to keep skin hydrated. I had no problem with using it on my neck or hip.
From their website:
500mg of CBD oil per 25g jar
Full-spectrum extract packed with cannabinoids, terpenes, flavonoids and fatty acids
Chemical-free carbon dioxide extraction for maximum purity and quality
Onset:
Effects will be felt within minutes and can last 3-6 hours.
Testing:
A Certificate of Analysis (COA) is available for every batch of Stratos CBD. Learn more about our testing and how to request a COA for your product.
Ingredients:
CBD oil from hemp, coconut oil, beeswax, shea butter, pharmaceutical grade petrolatum, peppermint oil, arnica oil, helichrysum oil, clove oil, hyssop oil, dimethyl isosorbide (plant based compound).
First impressions:
I love the pump dispenser and the mousse-like texture of this lotion. The scent is more plant-like with fruity notes (the label says passionfruit and guava).
Like the website says, it took a number of days of applying it before I felt relief on deeper pain but it is a nice moisturizer, one that you could use on your hands if you have arthritis or joint pain. I've also used it on my feet and it absorbs pretty well.
I had to look up dragon's blood sap: derived from the Croton lechleri trees in South America and said to have anti-inflammatory and anti-oxidant properties. Germall plus is a preservative. Silk peptides are natural silk proteins that help retain moisture. The lotion does leave a silky feeling on your skin.
Ingredients:
Water, safflower oil, emulsifying wax, shea butter, mango butter, vegetable glycerin, full spectrum CBD extract, germall plus, vitamin #, arnica, dragon's blood sap, fragrance oil, and silk peptides
From their website:
500mg of CBD infused into the lotion
100mL/3.5 oz airless pump bottle
Made from scratch with all-natural ingredients such as arnica, shea butter, and mango butter
Cruelty-free
Hemp Extract/CBD that gives you all the benefits nature intended
To use this lotion, treat it like any other lotion. Apply a dollop of it to the affected area for relief, or all over for happy, healthy skin. Massage until clear and dispersed. Reapply as frequently as needed. Keep in mind that it does take a few days to reach full efficacy. Many people experience immediate relief for issues that are near the surface of the skin, but particularly with deeper injuries and issues it takes up to 5 days of use to reach the full benefit.
Final Thoughts
Every person is different and every body is different. What products work for me may be very different from the ones that work for you. I try to be discerning about what I put on and in my body and prefer products with ingredients that I can identify and pronounce. The products above seem to have mostly organic or natural ingredients with only a few exceptions so it's up to you to decide if that ingredient is acceptable for your skin.
More than anything, I'm looking for effectiveness. The above products have worked for me. I hope something here works for you!
https://ellementa.com/wp-content/uploads/2020/04/sunblock-1461397_1280.jpg
400
600
Aliza Sherman
https://ellementa.com/wp-content/uploads/2019/04/Elleflower-Text-Right-Header.png
Aliza Sherman
2020-04-19 11:15:07
2021-03-05 18:01:36
3 Pain Relief CBD Topicals We Love