Launching Ellementa in Portland

We're on a mission to reach more women with quality information and resources geared toward her exploration of cannabis for health and wellness. To do this, we are organizing Gatherings in cities across the country, bringing women together to engage in a practice they have been doing since ancient times – storytelling and sharing around women's issues.
Last night, we launched in our 4th city – Portland, Oregon – with the help of Meg Worden, a local health and wellness coach. The Seattle Gathering happens 7/27 with the help of local marketing strategist Heidi Miller.
The Gathering was held in a wonderful space – Tillamook Station – and the proprietor, Yvonne, joined us for an evening of candid conversation about cannabis. Yvonne runs Make and Mary that hosts crafts and cannabis events.
Find out where Ellementa is Gathering near you!
The evening opened with a greeting from Ellementa co-founder, Aliza Sherman, telling her personal story about cannabis as well as showcasing four companies that supported the event: She Don't Know Snacks, Cedar & Finch, Ario Vape and Levo Oil.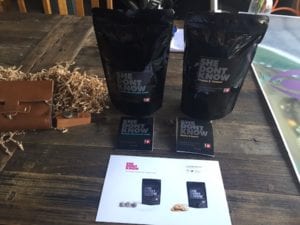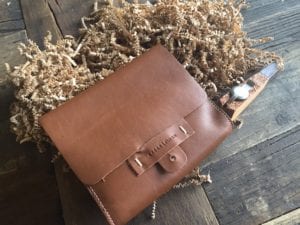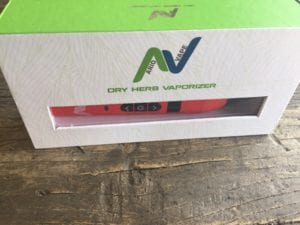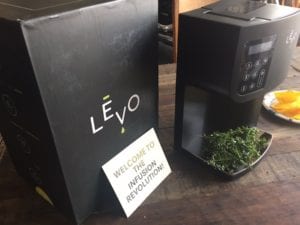 Then the candid conversation began.
First, Aliza spoke about her mother's ovarian cancer and how the chemo was causing serious problems at this stage. Next step: looking into CBD. The women then took turns introducing themselves and sharing their experiences with cannabis, from using it post-hysterectomy to applying a cannabis salve to injuries after a recent car accident (sped up healing) to relief from anxiety.
One woman admitted she was not currently a consumer of cannabis but was seeking knowledge because of all of the positive anecdotal information she had been hearing. Listening to the women in the room gave her even more information to consider about cannabis for health and wellness.
The evening's program concluded with Jill Trinchero, founder of She Don't Know, talking about her gluten-free, 5 mg. cannabis-infused snacks. She spoke about microdosing and shared information about upcoming products she is launching this year. Stay tuned!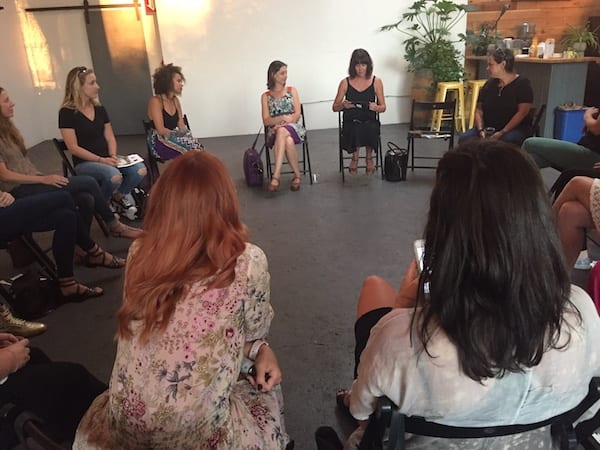 The goal of these in-person meetings is to tap into the amazing energy that happens when you put women in a room and give them a platform to share their wisdom.
Each one of us has wisdom to share that can bring peace and comfort or sanity-saving, even life-saving information, to other women.
Partway through the introductions, the suggestion to move from theatre seating to a circle was made, and in an instant, every woman moved her chair to form a powerful and inclusive circle. This spontaneous action was yet another example of how Ellementa Gatherings are open, responsive, and organic experiences that bring women together in a positive and welcoming way.
We encourage you to attend an Ellementa event in your area! 
If you are interested in organizing a Gathering in your community, please be in touch. We offer a revenue share to our Organizers.
Learn more about promoting relevant products or services to our community of women.
https://ellementa.com/wp-content/uploads/2017/07/IMG_1805.jpg
1125
1500
Ellementa Woman
https://ellementa.com/wp-content/uploads/2019/04/Elleflower-Text-Right-Header.png
Ellementa Woman
2017-07-26 18:03:46
2017-08-02 16:18:06
Launching Ellementa in Portland