REVIEW: SilverStick + Leather Dugout

SilverStick Pipes: The one-hitter experience perfected
As someone who absolutely loves gadgets, and especially those that relate to cannabis, I am always on the hunt for a nice and discreet one-hitter for those times on the go. I finally found a product that works well, is beautifully packaged, and serves its purpose perfectly: The SilverStick!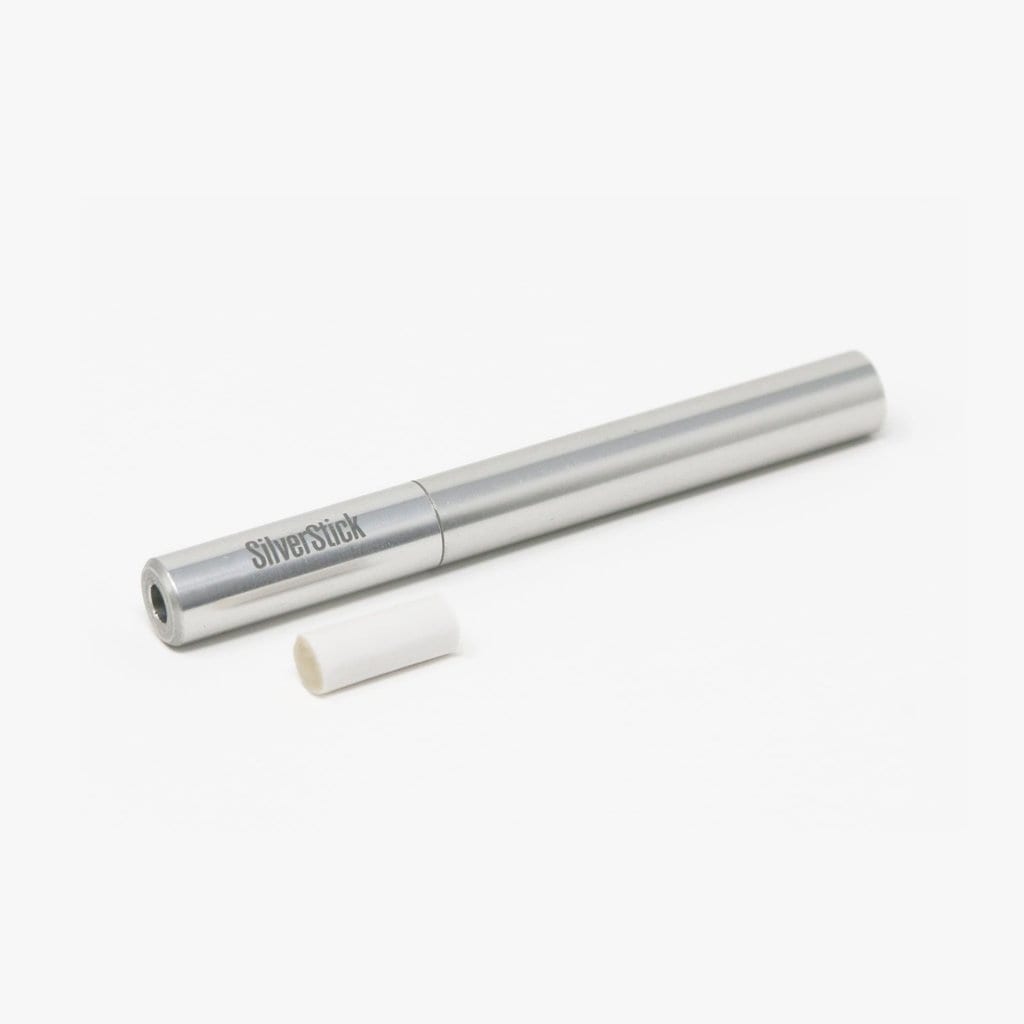 The Case
The Leather Dugout is perfect when you want to have your cannabis with you in a discreet and beautiful pouch. There are color options that make it nice to personalize for a gift or for yourself. The Leather Dugout holds the SilverStick one-hitter filtered pipe, a lighter (which you can cover with an optional Silver cover making it ultra-classy), an airtight container, a poker, an end cap that will contain any odor, and four extra filters.
I have been keeping it in my tote ever since I got it and I find myself using it quite often. It's the ideal weekend gadget!
Instructions
The directions on how to use the SilverStick are clear, and it is extremely easy to use. All you have to do is unscrew the SilverStick, insert a cotton filter, screw it back together, and load your flower on the other end. You can even preload it and put the end cap on for added convenience giving you the ability to be ready at all times.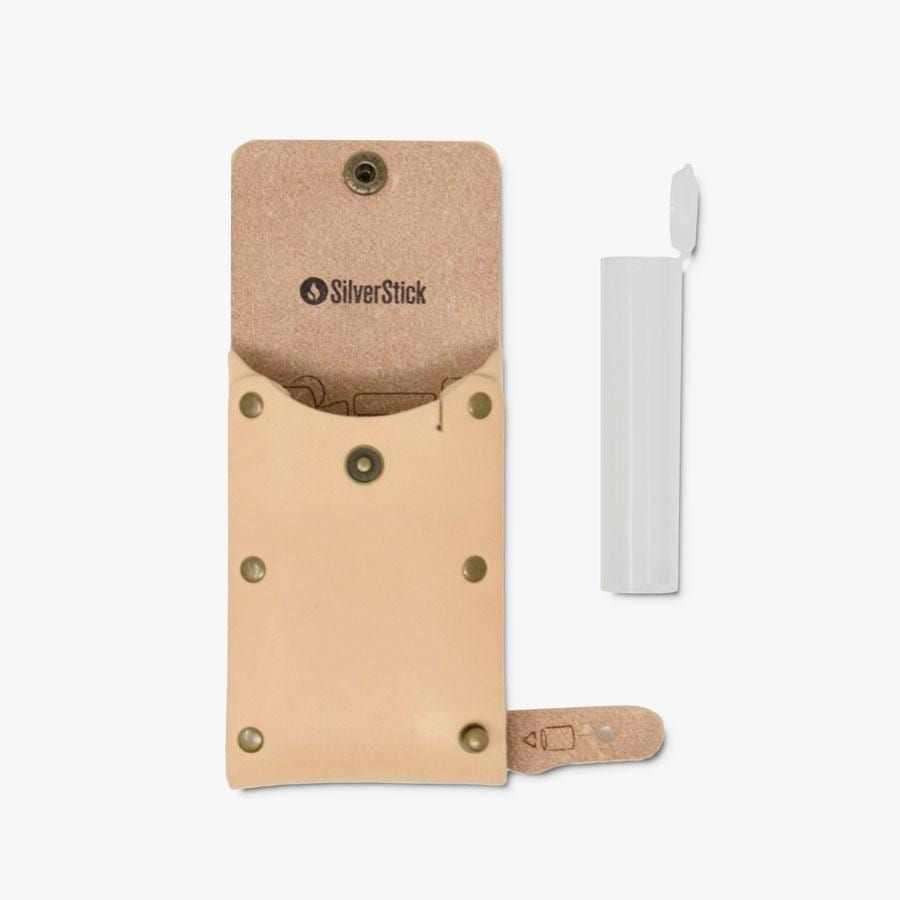 Experience
My experience with the SilverStick has been amazing. It is so discreet and very easy to use. What I loved most about it is that it's sleek and classy. It feels great in my hand and it smokes very clean due to the filter. I didn't find myself coughing which typically happens with most one hitters.
I love that you can easily change the filter, and cleaning the pipe is also simple.
The SilverStick is easy to share. It holds enough flower to pass around with a few friends before needing to reload. Since there's a filter, all hits are equally clean which is never the case with a joint or other one-hitters.
Effectiveness
The SilverStick is very effective. Since smoking is more effective and immediate than most other methods of consumption, the SilverStick is a great choice for instant medicating. The filter is an added bonus as it keeps you from inhaling burnt material while still allowing the  taste to come through. I have already told many of my friends about it.  I highly recommend the SilverStick!
Product Features:
The replaceable cotton filter blocks embers and traps tar for a smoother draw.
Available in two bowl sizes, Slim and Large.
Comes in several colors: Polished Silver, Matte Silver, Noir Black, Rioja Red
Options of Leather and Wooden Dugouts to customize your kit.
Aircraft-grade alloy pipe
15 natural cotton filters
Stainless steel poker
Odor-resistant end cap
Slim Measurements: 3.125″ (W) X .38″ (H)
Review Summary
Products are rated on a scale of 1-4.
Packaging

Instructions 
Experience 
Effectiveness 
Author: Victoria Breakstone – Victoria Breakstone is an elementary school teacher, California licensed private investigator, mother, artist, tutor, health and wellness consultant, and a lifelong learner. She is especially passionate about cannabis education and attends many local educational events to further her knowledge. Victoria is also the Ellementa SF East Bay Gathering Leader
https://ellementa.com/wp-content/uploads/2020/02/slim_1024x1024-1.jpg
567
900
Ellementa Woman
https://ellementa.com/wp-content/uploads/2019/04/Elleflower-Text-Right-Header.png
Ellementa Woman
2020-02-11 10:42:04
2020-10-27 19:58:59
REVIEW: SilverStick + Leather Dugout