Ellementa Portland Women's Cannabis Gathering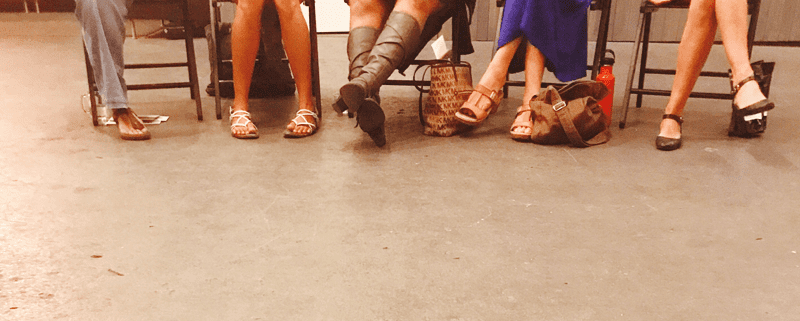 Twenty-five women turned up at Tillamook Station, a cannabis-friendly event space owned by Yvonne and Nate Emerson, on a warm fall evening for the second Ellementa gathering in Portland, Oregon. A warm breeze was flowing in through the large, open garage style doors as the women gathered in a circle of chairs to have a candid conversation about women's health and the powerful medicine of cannabis.
Meg Worden, health coach, opened the floor with introductions and information on the mission of Ellementa: to provide women with the information, resources, and community to explore cannabis for wellness. She shared her personal mission to uplift the medicine for the health of women, our changing culture, and a more equitable justice system, citing her own experiences in it as an inmate, an activist, and a mentor.
After introductions, Meg turned the floor to the sponsors, first sharing her experience and love of Cascadia Herbals wellness tinctures (owned by Frea and Dave Wolfe).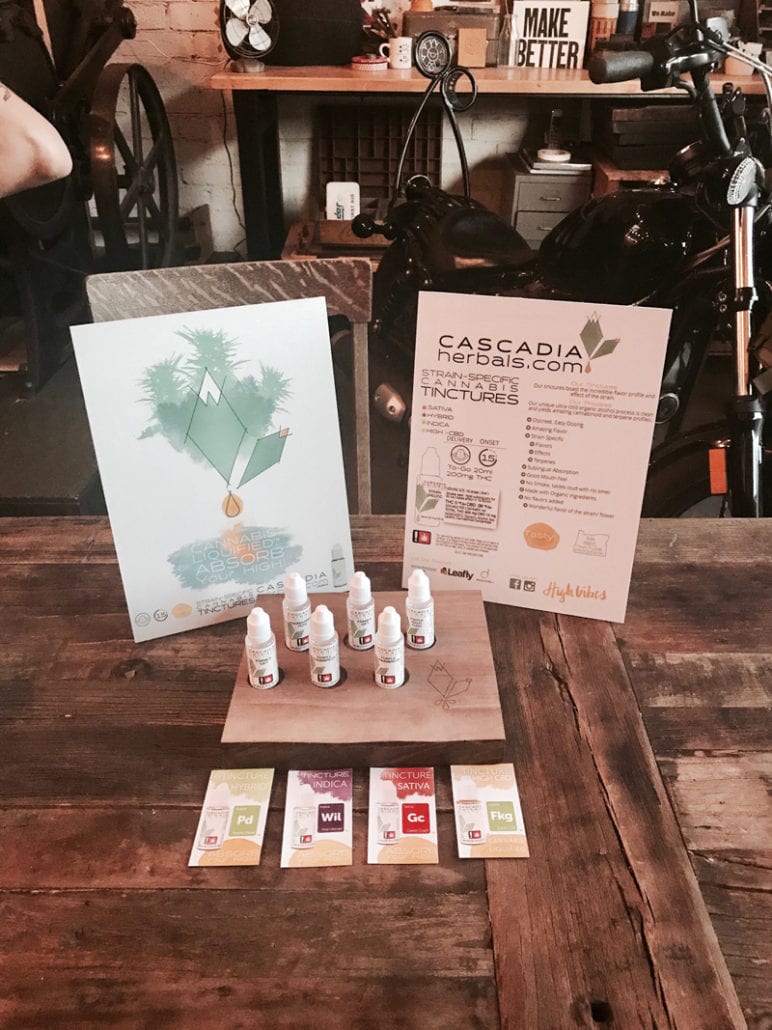 Next, Mel Suchowolec of Serra share the inclusive and expansive ethos of the brand's dispensaries and products.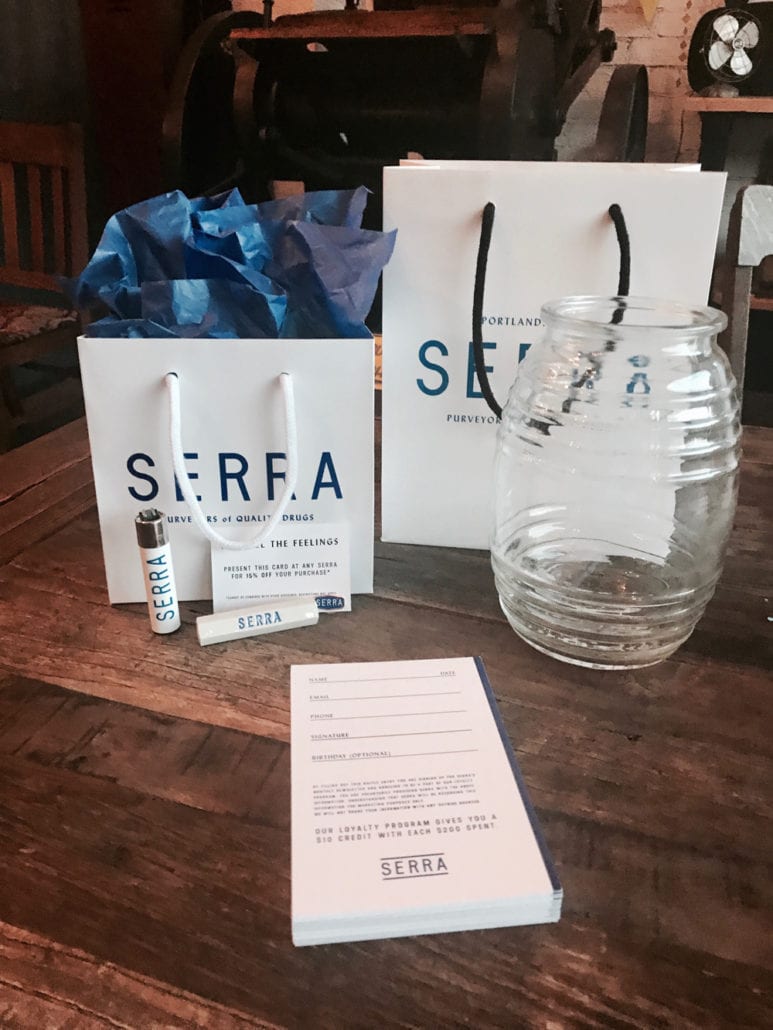 Then Jill Trinchero, of She Don't Know snacks, gave everyone the lowdown on her delicious brand of vegan, gluten free, low-dose edibles. She shared information about her new line of herbal crackers and her upcoming dog treats.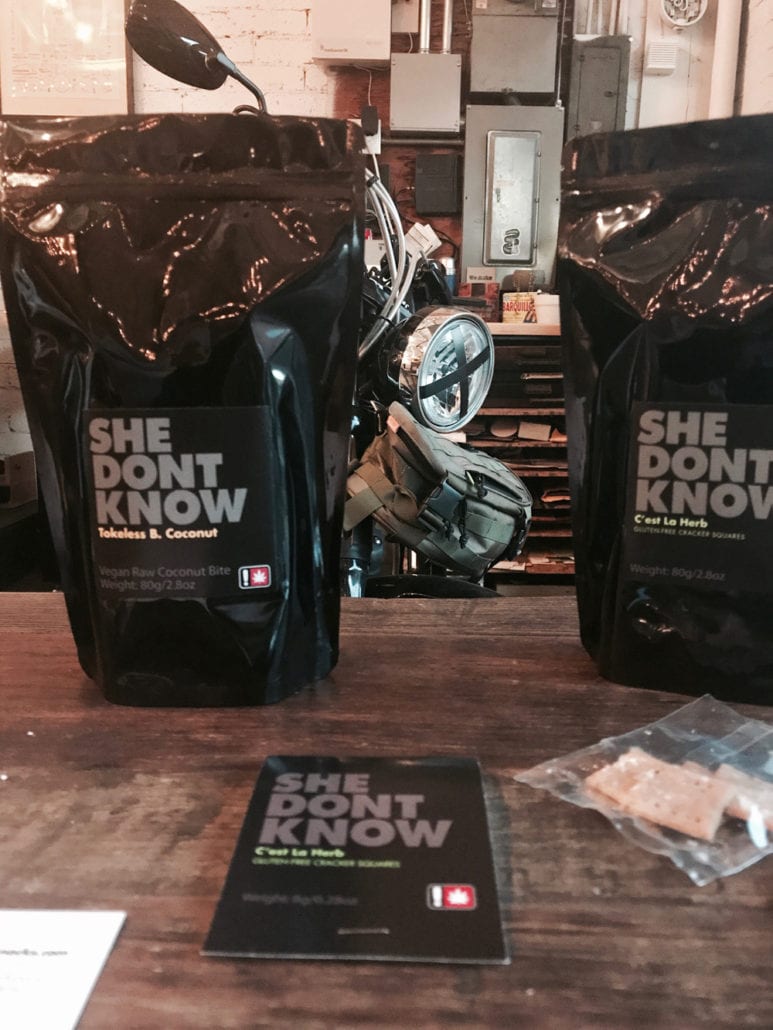 "It's so thrilling to be present during a time when there's so much innovation in the field of health and wellness," said Meg. "We are so lucky to have access to such great businesses that really care about supporting the needs of women."
Jenn Lauder from Splimm, the world's first pot and parenting magazine and media company, took the floor to engage everyone in a fascinating and important conversation about what it means to be a mother who chooses to consume cannabis, and how challenging it is for folks in our current climate of misinformation about cannabis to fully accept this medicine as safe and as a product that can help families connect and engage without harm. Jenn shared her story and her mission with Splimm to help re-educate families and remove the stigmas that reduce access to help for so many.
Jenn opened the floor to answer questions about how to talk to children about cannabis with honesty and integrity and invited women to share their personal experiences. It was incredibly heartwarming –  and clear –  that we were in a special space when women started, one by one, opening up about their own experiences with using cannabis for everything from morning sickness to postpartum depression to being a more engaged mother.
We also heard from several women on the differences being a woman of color makes in terms of the judgment from doctors and people in general about their cannabis use. Such an important topic for everyone to remember. The racist roots of prohibition are still echoing in the current system and affecting the experiences of women and their ability to be open about the medicine that heals them and their families.
The conversation was a reminder of the importance of speaking out and of supporting groups, like Ellementa, that aim to create safe spaces for women to heal from the long term harm prohibition has caused.
It's profound what happens when women gather around the intention of a healthier, more liberated and loving planet.
The evening closed with Meg thanking everyone dearly for their contribution, encouraging guests to support the wonderful sponsors that make Ellementa gatherings possible, and inviting women to connect with sponsors and their high quality products.
The room became animated, full of grins and women connecting with each other around the room, further sharing stories, sharing contact information. The vibe was high and happy, also deeply grateful and inspired.
It's a testament to the mission of Ellementa to see women who didn't arrive together leave into the night in little groups, as new friends and co-collaborators of the community, armed with new information and ideas to strengthen us all.
EDITOR'S NOTE – Reiterating the Thanks:
Thank you to our Sponsors: Serra, Cascadia Herbals, She Don't Know, and Splimm.
Thank you to our speaker, Jenn Lauder.
Thank you to Tillamook Station for hosting us.
And to Meg Worden for guiding a beautiful event.
Also thanks to Rachael Rice and p.u.s.s.y.w.e.e.d. for the art.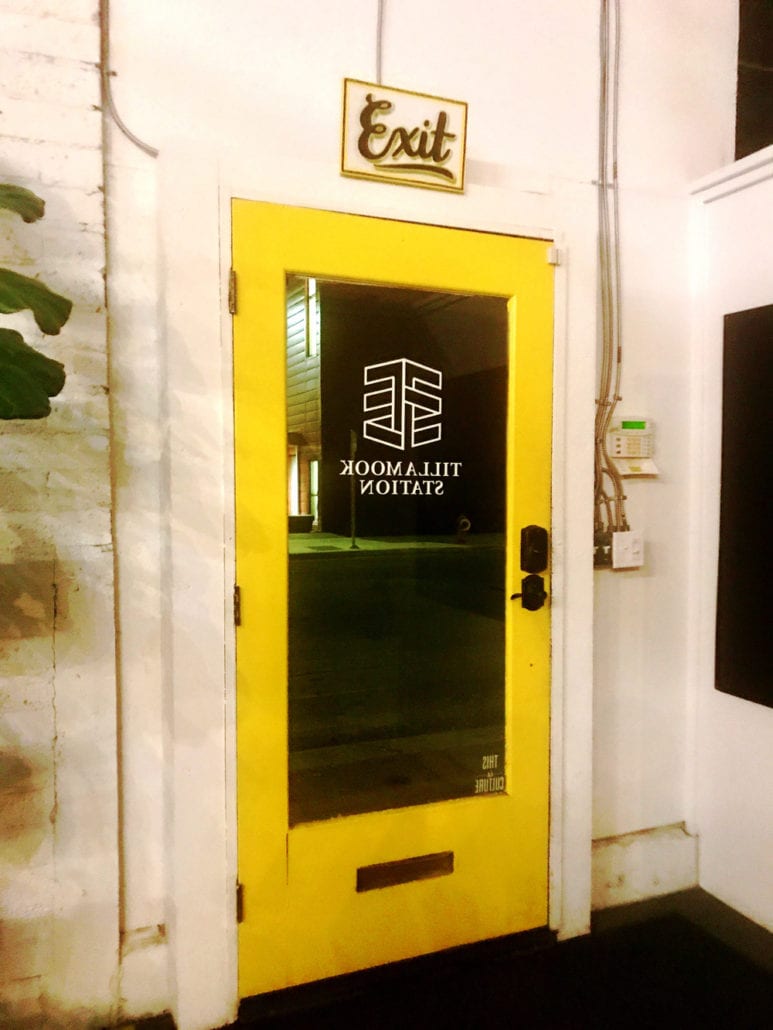 https://ellementa.com/wp-content/uploads/2017/10/portland-women-legs2.jpg
533
800
Aliza Sherman
https://ellementa.com/wp-content/uploads/2019/04/Elleflower-Text-Right-Header.png
Aliza Sherman
2017-10-04 22:42:58
2017-10-05 14:40:04
Ellementa Portland Women's Cannabis Gathering