Ellementa Launches New Cannabis Wellness Gatherings

When you give a woman better information about cannabis for health and wellness, everyone benefits.
We launched Ellementa last year to change the conversation around cannabis with a focus on the plant's medicinal benefits to remove stigma caused by decades of misinformation. We focused on women's health and our roles as caregivers in our families because we couldn't find this information on popular cannabis sites.
Ellementa Gatherings began as a way to reach women like us – moms in our 40s and 50s with varying levels of experience with cannabis. We wanted to create a welcoming space in communities across the country for women like us who heard cannabis could be beneficial as alternative medicine and wanted to know more but were afraid at the same time.
In the next two months, we'll be launching Ellementa Gatherings in the following cities:
Saturday, Feb 24 – California Central Valley (Turlock area)
Wednesday, Feb 28 – San Diego, CA
Monday, March 5 – Washington DC
Wednesday, March 7 – Long Beach, CA
Wednesday, March 28 – Phoenix, AZ
Coming soon: Fairbanks, AK; Oakland, CA; Philadelphia, PA; Sacramento, CA; SF East Bay (Walnut Creek area); and Toronto, ONT. And more!
Today, Ellementa is active in 25 cities.
That means that we've partnered with women in local communities across the country to organize monthly Gatherings bringing women together with experts and brands like HelloMD, PharmaCannis, Sava, Levo, Erbanna, Indigo and Haze, and VaporNation to bring better information about cannabis directly to women.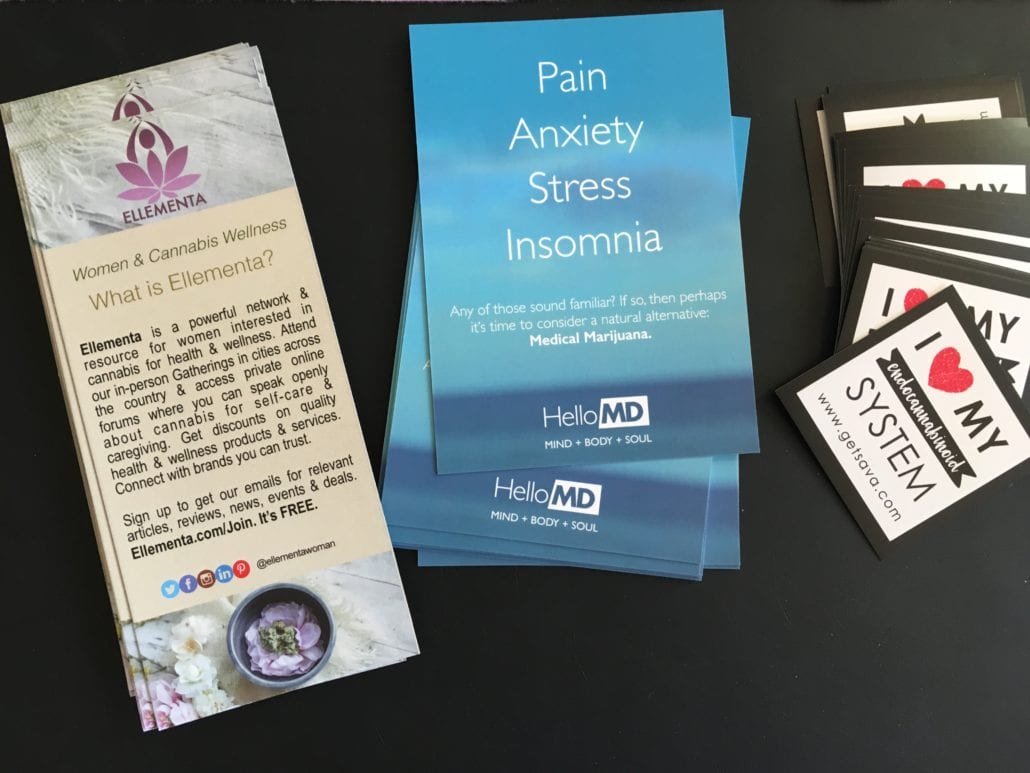 Ellementa is for any woman interested in learning about cannabis and CBD for health and wellness and finding out about relevant quality products and services available.
Join our email list to be notified of upcoming Gatherings and gain access to our Ellementa online forums and discounts for cannabis and CBD-related products. 
https://ellementa.com/wp-content/uploads/2018/02/Ellementa-TAK-BCC-photo-estrohaze.jpg
1194
1198
Aliza Sherman
https://ellementa.com/wp-content/uploads/2019/04/Elleflower-Text-Right-Header.png
Aliza Sherman
2018-02-23 12:27:42
2018-02-24 09:02:10
Ellementa Launches New Cannabis Wellness Gatherings