Ellementa Anchorage – The First Gathering

The evening of the first Ellementa event, I was nervous. I'd spent several weeks organizing and promoting the Gathering along with our first sponsor, Enlighten Alaska – a family-owned licensed marijuana store in Anchorage. I was nervous because this was the moment that would set the stage for the new company I was forming with a longtime friend, documentary filmmaker and tech marketer Melissa Pierce.
Would women show up? Were women really interested in cannabis for wellness as we were telling anyone who would listen?
The answer was yes, absolutely. We were at capacity with 50 women sitting in folding chairs set up in the open retail space, all eager to learn about the healing benefits of cannabis.
The evening was a whirlwind of introductions, a heartfelt presentation from Geneva Cowen of Alaska Cannabis Exchange talking about the features of Cannabidiol or CBD, a cannabinoid contained in cannabis with healing properties. That was followed by a panel discussion with Jane Stinson and Leah Levinton, mother and daughter and part owners of Enlighten Alaska with their son Evan. I emceed and moderated and told my own personal cannabis wellness story.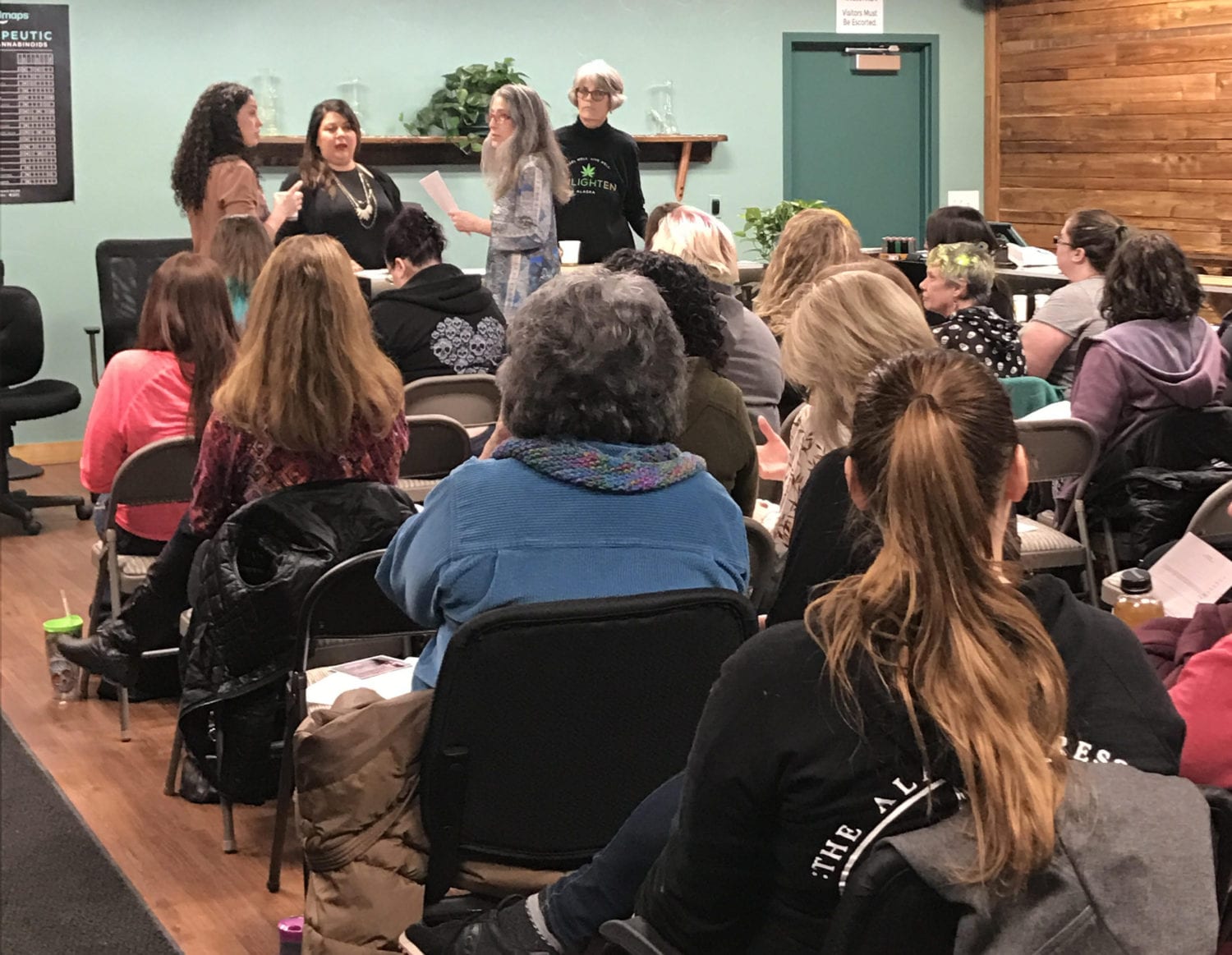 After the presentations, the women got to chance to peruse the display of Erbanna handbags (attendees received a 20% off discount card) and were also able to purchase productfrom Enlighten (yes, cannabis – it is legal to purchase cannabis in Alaska if you're 21 or older).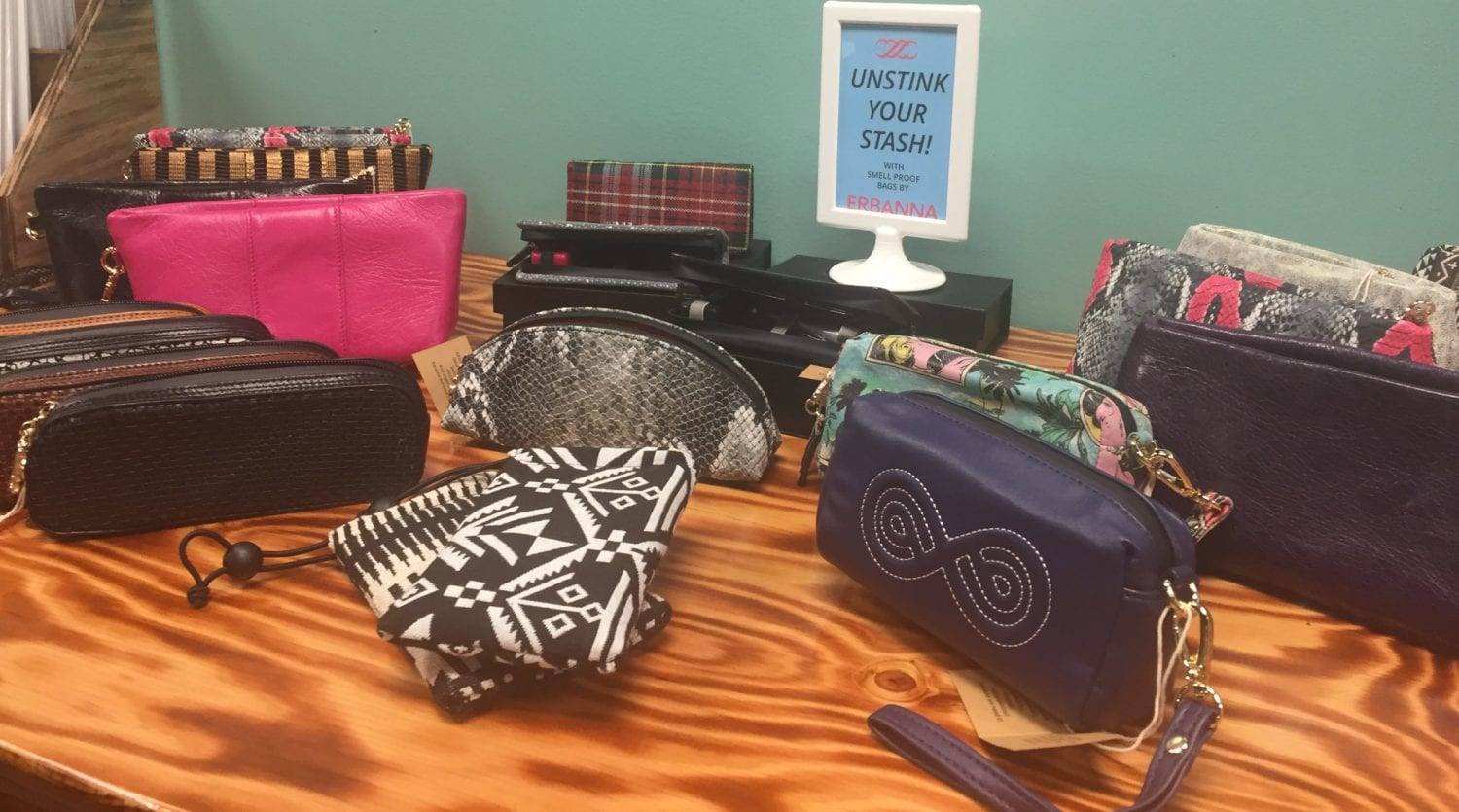 We were all amazed at the response to the event – and to the positive feedback on the concept of Ellementa.
I kept hearing the same refrain from the women who attended: "I'm so glad this exists."
If I had any doubt of the power of our first meeting, a few weeks later, I was attending a women's expo at our downtown convention center and something happened. Two women came up to me and greeted me. When I didn't recognize them, they said, "We were at your event. We met there, and now we're friends and hanging out!"
To me, that summarizes what Melissa and I are trying to build with Ellementa. It isn't just a safe and trusted space – online and offline – for women to learn about cannabis wellness. Ellementa is a community for women to connect with one another. A place for them – for us – to find our element.
Learn more about our Ellementa Gatherings.
Interested in attending or organizing a Gathering in your town? Get in touch!
https://ellementa.com/wp-content/uploads/2017/04/anc-2-post-head.jpg
430
1500
Aliza Sherman
https://ellementa.com/wp-content/uploads/2019/04/Elleflower-Text-Right-Header.png
Aliza Sherman
2017-04-08 01:09:11
2017-05-25 16:21:41
Ellementa Anchorage – The First Gathering