Can You Get High from CBD?

You've probably heard the statement, "THC is psychoactive, but CBD is non-psychoactive." Well, this statement is wrong.
We don't mean to freak you out or to imply that CBD – or Cannabidiol – will get you "high" like THC (Tetrahydrocannabinol) does, but when it comes to science, the term psychoactive means "affecting the mind," and if you read the research on CBD, it does affect the mind.
CBD research shows it can be effective in treating severe forms of epilepsy such as Dravet syndrome and Lennox-Gastaut syndrome (LGS). In fact, the FDA approved a medication containing CBD, Epidiolex, to treat patients suffering from either one. CBD as an anti-seizure medication is affecting the mind. CBD has also been studied, and found to relieve anxiety and to have some affect on insomnia. In a large medical research study, CBD's affect on anxiety was found to be longer term than its affects on insomnia, but CBD was clearly affecting patients' minds.
CBD is "psychoactive" – but is, for most people, "non-intoxicating."
According to cannabinoid researcher, Dr. Ethan Russo, there's a better term to use when describing CBD. He states in his paper, Cannabidiol Claims and Misconceptions, "CBD should be preferably labeled as 'non-intoxicating', and lacking associated reinforcement, craving, compulsive use, etc., that would indicate a significant drug abuse liability." A drug abuse liability is the tendency to use a drug in non-medical situations for the altered feelings or high.
But is CBD really completely non-intoxicating?
Can CBD Make You Feel Altered?
Even though CBD is said to be "non-intoxicating," some women report feeling very distinct effects to their mind, both positive and negative.
"I only notice a significant feeling when I smoke hemp," says Heather in Indianapolis. "It is almost a feeling of being 'high,' but very mild, and it only lasts about five to ten minutes. But if you are stressed out, that's all it takes to really calm down quickly."
Heather is in the midst of menopause and says her nano tincture would send her into hot flashes.
"I changed to a great full spectrum, and it has balanced my hormones so well that I rarely have hot flashes anymore. They typically happen when I forget to take my oil."
Some people ask if CBD can give you a body high, and because CBD is an anti-inflammatory, once it starts alleviating your pain, you might feel so good you think you have a body high!
My own experience with CBD was initially colored by two outcomes that were uncomfortable for me.
At the very first Ellementa Gathering, I accepted a dropper full of full spectrum CBD oil, holding it in my mouth and then swallowing it, right before the start of the evening's program. Shortly after taking it, I began to feel like I was floating. Lights seemed brighter. As I spoke, I felt like my voice was coming from somewhere else. I remember trying to smile and look like I was understanding what was happening, but I felt removed.
It was not a terrifying or unpleasant feeling, however, when trying to moderate a discussion, it was not how I was hoping to be feeling at that time. I've since learned that full spectrum CBD contains some THC – maybe not enough to get a regular cannabis user high, but certainly enough to affect some people. THC can also boost the effects of CBD in what is known as the Entourage or Ensemble Effect.
While the woman who brought the CBD tincture said "it won't get you high," every person's reaction to – and tolerance level of – any cannabinoids can vary.
When I took a particular CBD tincture touting "nanotechnology" for more rapid absorption and bioavailability, it made me feel agitated. I was notably irritable, snapping at my family any time and feeling anxious. As soon as it was out of my system, I was no longer agitated. Looking back, there may have been other ingredients in the tincture that had an adverse effect on me. More recently, I've been trying a nano-emulsion CBD tincture that is not giving me the same reaction.
CBD, like any chemical or medication you take, can have side effects. According to WebMD, some reported side affects include dry mouth, low blood pressure, light headedness, and drowsiness. According to Dr. Ethan Russo, while CBD is being touted as a sleep aid, it can also produce alertness which is something you would not want when trying to address insomnia.
CBD does affect your mind, your brain, but not in the same way as THC.
If you're thinking about using CBD to address specific health conditions, as with any cannabis medicine, "start low and go slow."
And check out our webinar on dosing.
CBD: The Real Deal – Attend Our Webinar 11/13
To explain more about the properties and potential effects of CBD, we'll hear from a neuroscientist this month!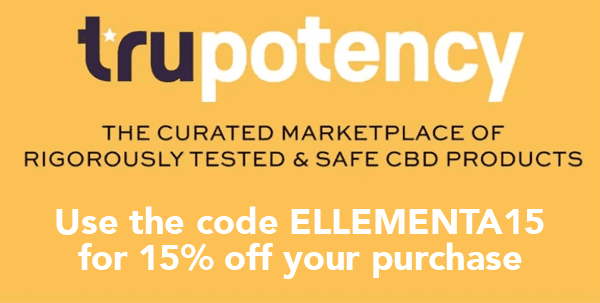 Ellementa and TruPotency Presented a special webinar on Wednesday, Nov. 13th at 6pm PT/9pm ET that zeroes in on what CBD is and how it can work. We spoke with their neuroscientist to get the scoop on:
– Where CBD comes from and how it is being used.
– Why and how CBD affects our bodies and brains.
– What different forms of CBD are available in the marketplace.
– How to properly dose CBD (it's different than THC).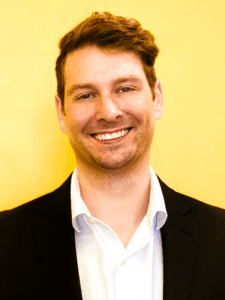 Our featured expert was Austin Flohrschutz. Austin is the Director of Science for TruPotency.  He holds a Masters of Science degree in Neuroscience from the University of Arizona, and a B.S. in Behavioral Neuroscience from the University of Kansas. Austin has worked in a broad variety of research laboratories – first in social psychology, then cognitive neuroscience and finally medicinal chemistry. Austin focused on extracting biologically active compounds from plants, which were then purified and used to synthesize new potential drugs to treat pain without addictive properties. At TruPotency, Austin is responsible for all aspects of our product testing and vetting process as well as being the primary liaison with the TruPotency Science Advisory Board.
Our Presenting Sponsor is TruPotency. TruPotency is a multibrand retailer and your independent guide to CBD and cannabinoid wellness. They offer an online quiz on their website and use science backed data analysis to help you to identify products that best match your concern.  Of the 700+ products submitted for their review and blinded third party testing, only 60 have been approved (so far).
---
About the Author
Aliza Sherman is the CEO of Ellementa, a global women's wellness company. She is also the co-author of the book Cannabis and CBD for Health and Wellness with Dr. Junella Chin.

https://ellementa.com/wp-content/uploads/2019/11/photo-1489507423881-4df2d5eb5d06.jpeg
1000
1500
Aliza Sherman
https://ellementa.com/wp-content/uploads/2019/04/Elleflower-Text-Right-Header.png
Aliza Sherman
2019-11-04 09:38:54
2021-03-05 17:45:22
Can You Get High from CBD?