How do you grow and make your own skincare and beauty products? Liana Blomquist, founder of Brooklyn Rooftop Botanicals, will guide us on the basics:
How to source raw materials
How to grow botanicals
How to harvest
How to process plant materials
She'll also explain how plants end up as ingredients in products you probably use on a day-to-day basis and translate that into products you can make at home.
Feeling creative and inspired to grow and make beauty products of your own? This is the show for you! Join us Sunday, Feb 13 for an hour-long exploration of how to work with beauty botanicals.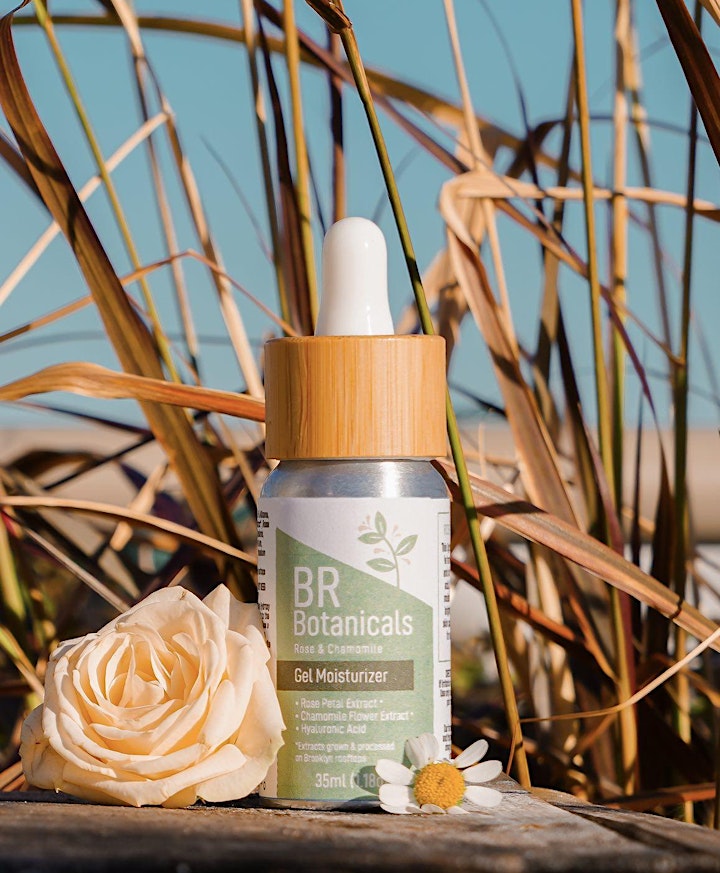 GIVEAWAY!!
One lucky attendee will receive the following (must be present to win):
Brooklyn Rooftop Botanicals new gel moisturizer BRBotanicals' Rose & Chamomile Gel Moisturizer is formulated with Brooklyn rooftop-grown rose and chamomile extracts combined with Cosmos compliant ingredient powerhouses such as Hyaluronic Acid, Squalene, USDA organic Glycerin, and Vitamin E. German Chamomile Extract Known for its anti-allergy, skin-soothing and skin-brightening benefits, studies have shown German Chamomile has several phenolic compounds that include the flavonoids apigenin, quercetin, patulein and luteolin which all act as antioxidants. With its fresh apple scented aroma, Chamomile is a great botanical for those with more sensitive, irritated and problematic skin. Rose Petal Extract Rose has been around for centuries and is known as that typical show stopping flower in a garden. Also a showstopper in the beauty industry, it's a known soothing, wound healing and antioxidant botanical that can help protect the skin from oxidative stress and maintain a healthy skin barrier.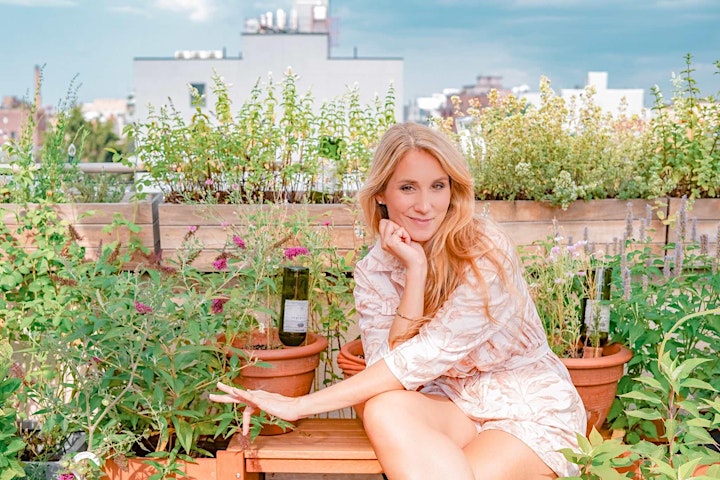 ABOUT LIANA BLOMQUIST
Liana Blomquist, founder of Brooklyn Rooftop Botanicals
Brooklyn Rooftop Botanicals was founded by certified horticulturist, Liana Blomquist, in 2019 and was born out of her passion for gardening and beauty while re-evaluating her consumption habits and the way they affect the planet. Liana's career spans over 10 years at Elizabeth Arden and Revlon as a Global Marketing and Product Development Exec in their fragrance and skincare categories. Over the span of her time there, she launched over 30 fragrance and skincare products winning global awards and nominations from key publications and foundations. Her sustainable beauty and gardening expertise has been seen in NY Post, Thrive Global, NY Live, NY Magazine and Real Simple.
Our Host: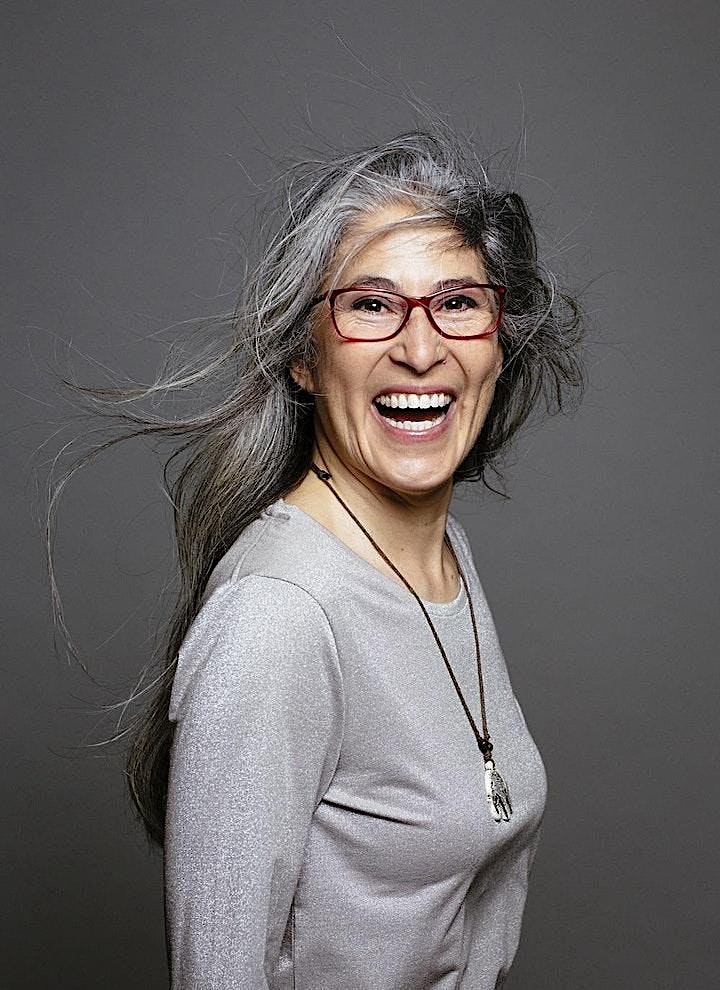 Aliza Sherman is a web pioneer and author of 12 books including "Cannabis and CBD for Health and Wellness." In 1995, she started the first woman-owned Internet company, Cybergrrl, Inc., and the first global Internet networking organization for women, Webgrrls International. Newsweek named her one of the "Top People Who Matter Most on the Internet" in 1995. In 2009, Fast Company called her one of the "Most Powerful Women in Technology." Aliza's early work on the Internet helped pave the way for today's web industry. Today, she is host of The Ellementa Show, a video and audio podcast on women's alternatives to wellness.