The cannabis book you've been waiting for…
Cannabis and CBD for Health and Wellness
An Essential Guide for Using Nature's Medicine to Relieve Stress, Anxiety, Chronic Pain, Inflammation, and More
by Aliza Sherman and Dr. Junella Chin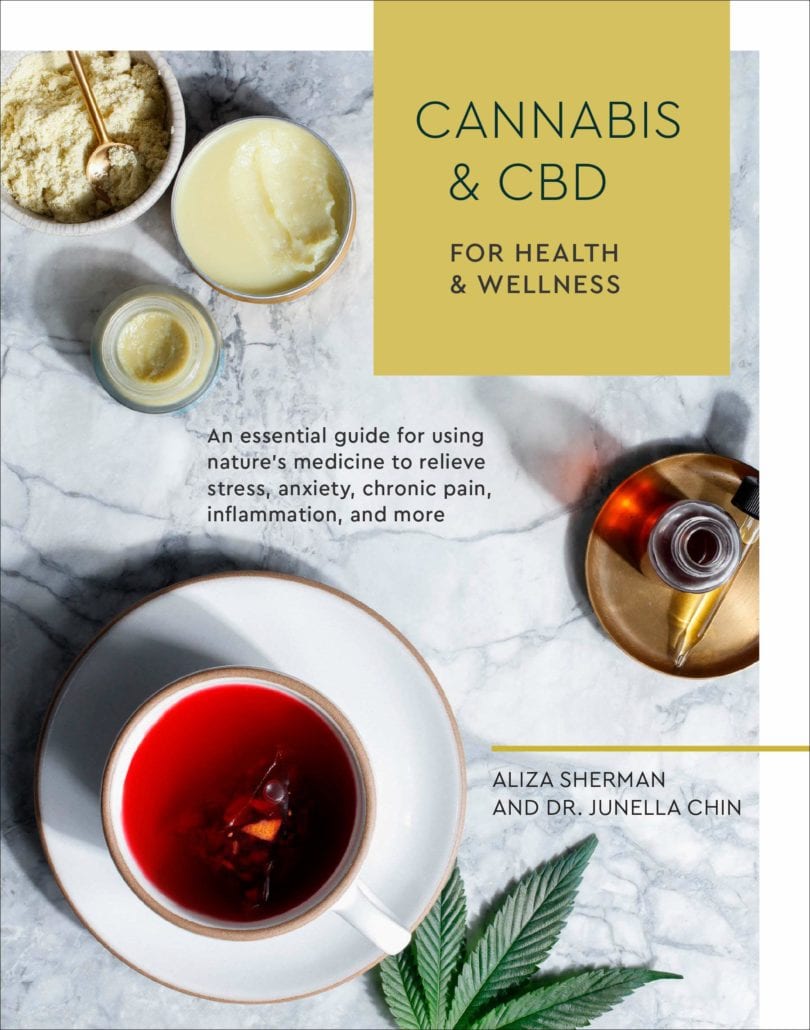 The book Cannabis and CBD for Health and Wellness is a safe, comprehensive, and easy-to-use guide to using cannabis–including CBD and THC–to ease chronic and acute health issues such as pain, insomnia, inflammation, depression, anxiety, grief, stress, and more, from the founder of a global cannabis wellness network and an osteopathic physician.
With the legalization of recreational cannabis in 10 states and medical marijuana in 33 states, interest is growing in cannabis-related health products, especially those made with CBD–a cannabinoid that has healing properties without the psychoactive effects of THC.
Cannabis and CBD for Health and Wellness demystifies cannabis and its history and explains in simple and straightforward language how to use it to treat myriad health and lifestyle issues. With information on cannabis forms (tinctures, topicals, edibles, flowers, concentrates), methods of ingestion (smoking, vaping, capsules, patches, creams, and more), dosing (and microdosing), safety and storage, caregiving, and effectiveness for self-care, physical fitness, sexual arousal, aging, and more, this is the only book you need to start using cannabis–in a targeted and safe way–for better health.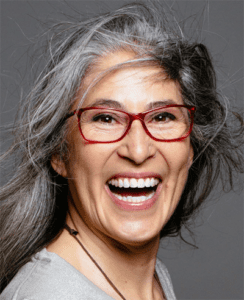 Aliza Sherman is a web pioneer and author of 12 books. In 1995, she started the first woman-owned Internet company, Cybergrrl, Inc., and the first global Internet networking organization for women, Webgrrls International. Newsweek named her one of the "Top People Who Matter Most on the Internet" in 1995. In 2009, Fast Company called her one of the "Most Powerful Women in Technology."
Aliza's early work on the Internet helped pave the way for today's web industry. Today, she is CEO of Ellementa, Inc., an international network and resource for women interested in cannabis and CBD for health and wellness. Ellementa connects women to cannabis experts and quality cannabis-related products and services.
Aliza's other books include The Happy, Healthy Nonprofit; Social Media Engagement for Dummies; Mom, Incorporated, The Complete Idiot's Guide to Crowdsourcing and The Everything Blogging Book as well as two Cybergrrl books about the Internet for women.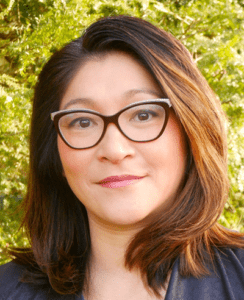 For over a decade, Dr. Junella Chin practiced medicine in California, specializing in osteopathic manipulative medicine, nutrition, and medical cannabis. A Bronx native, who moved back to New York four years ago, Dr. Chin is currently treating both children and adults in New York City.
Dr. Chin is dedicated to thinking beyond the limitations of standard allopathic medicine. She has extensive medical training, including Nutritional Biochemistry at Cornell University, Touro University College of Osteopathic Medicine in California, and a research position at Columbia University, Center for Complementary and Alternative Medicine in Women's Research in New York.
Dr. Chin has been an advocate for better understanding of the science and medicine of marijuana and has been profiled for her work in St. Jude's Medical, Fordham University Business School, NY Hall of Science, HuffPost, USA Today, and NBC TODAY.