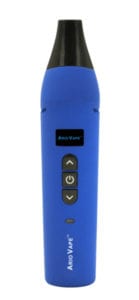 The Ario Vape vaporizing pen lets you take control your vaping experience with customizable temperature settings 300-435°F/148-223°C. Engage specific terpenes with a simple adjustment of temperature. Ario Vape warms herb in a ceramic heating chamber surrounded by a tungsten heating element for even baking in less than 30 seconds. Functional, portable, easy to use. Available in Black or Blue.
*Join Ellementa and receive a 20% discount code to use on ArioVape.com.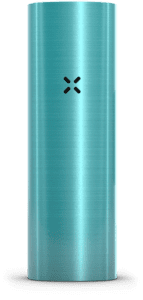 Pax 2 Loose Leaf Vaporizer – $199
The Pax 2 is a well-known vaporizer for loose, dried herb. Made of anodized aluminum with a sleek, discreet design. The mouthpiece is a vent instead of a separate component. The LED light signals when it is warming, ready to use or conserving energy. Comes with a USB charging system with a lithium ion battery that charges in 2-3 hours. This is an older model but a good price point for starting out. Check out the Pax 2 Loose Leaf Vaporizer.
Shop with our partner: Healthy Headie – a woman owned business!