Learn how to create and LIVE your dream life using #futureboards with Sarah Centrella, Best-Selling Author, Master Coach, Podcaster and Manifesting Expert.
Learn how to identify what you want in all areas of your life and build a physical representation of that life, to begin manifesting your dreams.
Brought to you by Caire Beauty.
PRODUCED BY 3 WOMEN PRESENT
3 WOMEN PRESENT produces and hosts monthly interactive Zoom workshops featuring fascinating guest experts on topics ranging from wellness to motherhood to careers to life. Robin Gorman Newman is the author of "How to Meet a Mensch in New York" and "How to Marry a Mensch." She is the founder of Lovecoach.com and MotherhoodLater.com, a worldwide organization for moms 35 and older. Melissa Couch Salim is a former TV anchor, entrepreneur in the health field and, founder, Baby Buzz Adoption Group. Aliza Sherman is the founder of the women's wellness company, Ellementa, and the author of 12 books including "Mom, Incorporated" and "The Happy Healthy Nonprofit."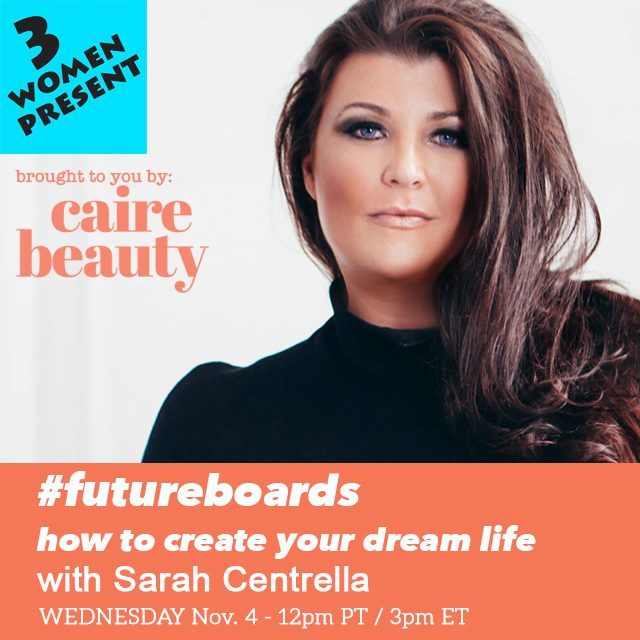 GIVEAWAY!!
GIVEAWAY!! We'll be giving away CAIRE BEAUTY products to two lucky attendees. Must be present to win.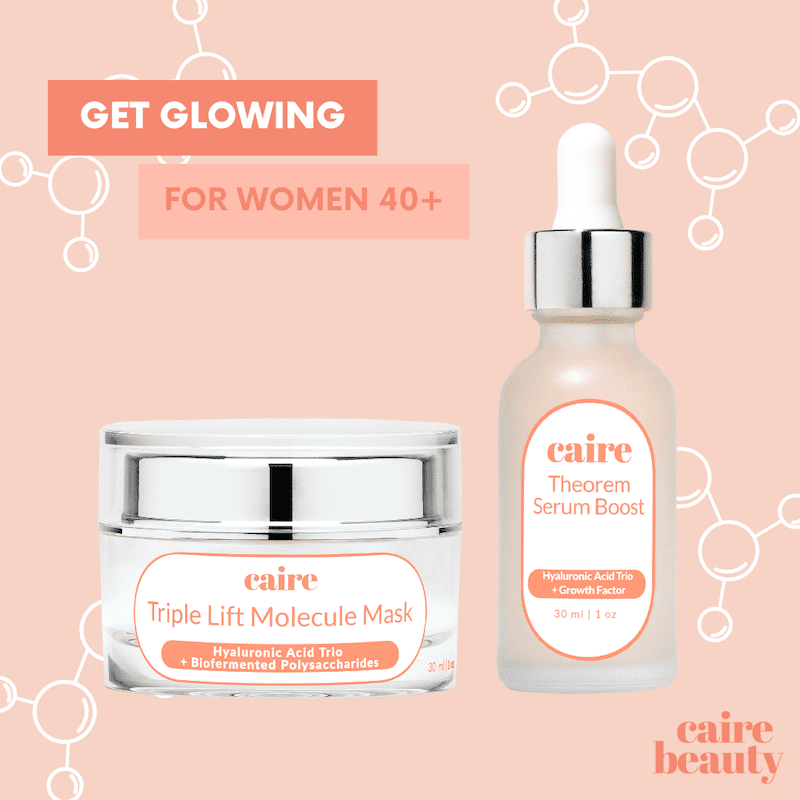 ABOUT CAIRE BEAUTY
caire provides the 40 and 50s+ woman with cleanly formulated, hormone defying, science premised skincare.