Women, Baby Boomers Embracing Cannabis? We know!

The latest "2018 State of Cannabis" report from San Francisco-based cannabis-delivery software platform Eaze states that "Women and Baby Boomers are the fastest-growing consumer segments among marijuana users."
From the Eaze report: Year of the female cannabis consumer: With female consumers nearly doubling, the growth of women entering the market outpaced men and continued the trend of increasing female participation, with women now 38% of cannabis consumers.
We predicted this back in early 2016 when we began publishing profiles of women in the cannabis industry on HerCannaLife.com. We knew this to be true when we launched Ellementa Gatherings in early 2017 to specifically educate the mature, female consumer, age 35+ (GenX and Boomer).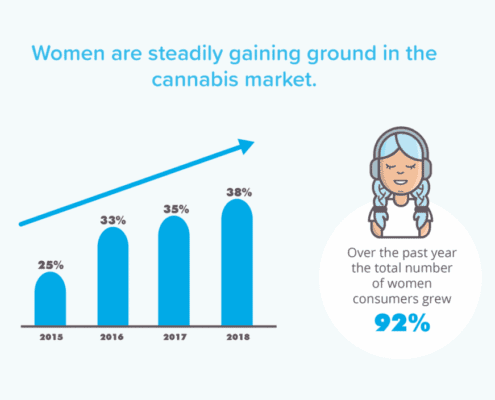 In her October 2017 article for Ellementa.com, "The Power of Taking Women Seriously," Ellementa, co-founder Melissa Pierce, stated: We believe that by convening women and giving them room to tell their stories and learn from one another, we can amplify our collective voice. Not just within our own communities but within the larger cannabis wellness and healthcare ecosystem. And that is not just profitable, it's powerful.
Is the Stigma Gone? No.
According to the Eaze study, the "total number of women consumers grew 92 percent" (their data is only for California).
From the report: The gender balance is steadily shifting: the number of female consumers nearly doubled year-over-year between 2017 and 2018, and market share of women rose 3% for the third consecutive year. If the pace continues, we will see equal gender representation among cannabis consumers by 2022.
Eaze's report concluded that the increase of women and boomers as cannabis consumers reflected "both the sizable increase in consumers overall as well as the vanishing stigma associated with marijuana."
We don't agree with the idea that the stigma is dissipating enough to see such a tremendous increase in female cannabis consumers.
If Eaze used their vast, California-wide customer base as the main source of survey respondents, then it stands to reason they are seeing an increase of female consumers. Many woman who are new to cannabis are often paralyzed by the stigma that keeps them from walking into a cannabis dispensary. Therefore, it makes sense that women would opt to use a cannabis delivery service where they can order products discretely online and have them delivered privately to their front door.
An increase in female consumers doesn't mean the stigma is gone. It means women are finally able to access better information about cannabis specifically for health and wellness and a discreet way to get it.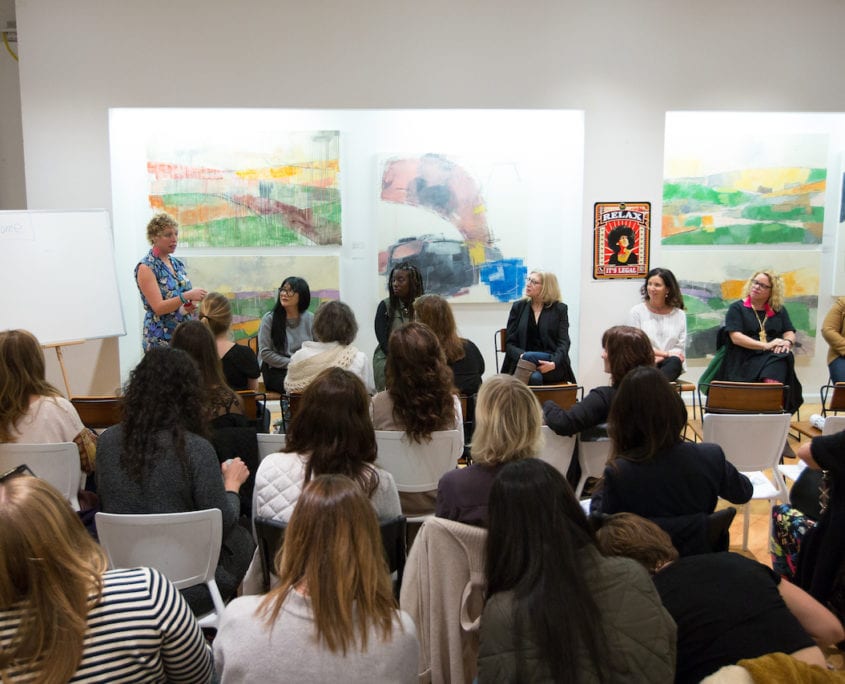 A major focus for Ellementa is to educate more women about the health benefits of cannabis and the trusted brands with quality products out there that can help them on their wellness journeys. We set out to demystify and destigmatize cannabis for women who are the primary healthcare decision makers in most households. We, as women, hold the purse strings for many of the purchases of over-the-counter medicines, alternative medicines, and other health and wellness products for ourselves and our families. We're caring for our partners, our children, our aging parents, even our circle of friends. We need to focus on caring for ourselves.
Cannabis – and the cannabis-derived compound CBD – offers women a natural health supplement, and potentially powerful medicine, that is still misunderstood and is challenging to access.
Also from the Eaze report: As the cannabis consumer diversifies, subtle segment preferences are beginning to emerge. For instance, as women grow as a segment, their preferred products appear to be more "beginner" friendly.
We see women of all levels of experience with cannabis at our Ellementa Gatherings, and their interests in cannabis products shouldn't be categorized as "beginner" friendly. Many of the women we speak with are seeking to get the health benefits of cannabis without feeling "high." They are also seeking convenience, ease of use, portability, discretion, safety, and efficacy. Women are seeking "consumer-friendly," not "beginner" products.
CBD is the Breakout Product
Given women's desire to feel better but not high, the surging popularity of CBD products – and low THC products – also makes sense. While brands are scrambling to infuse every product they can think of with CBD, women are getting savvier about what actually works. CBD in lip balm? Might be soothing to irritated lips. CBD in makeup? Probably not much benefit.
As more brands look to capitalize on the CBD boom, even more education is needed so consumers can tell the difference between real medicine, something with some therapeutic value, and hype. They also need to understand the difference between cannabis-derived CBD versus industrial hemp-derived and between full-spectrum CBD products versus isolates to know what is in the products they are buying and if they can be effective.
Vaping Over Smoking, but Topicals, Too
From the Eaze report: The most popular vaporizers are those designed for newcomers. Vapes named based on intended effects — Calm, Happy, or Relief for example — outperformed vapes named after any particular cannabis strain. Consumers continue to prefer hybrid flowers over Sativa and Indica strains. Edibles continue to grow in popularity, likely due to the new trend of lower-dosed edibles, and gummies are the preferred delivery method.
The trends of lower-dosed edibles and vaping are not new to us. We hear from women, however, about the challenges of both delivery methods in terms of precise dosing. Neither edibles nor vaping can provide truly consistent doses. That's why manufactured tablets and sublinguals such as Dr. Robb Farm's Moms Formula, Level, and Altus are increasingly appealing for their precision.
One product category not mentioned in the Eaze report is topicals. Cannabis and CBD topicals are strongly preferred as an entry point for women who are new to cannabis. Ingesting cannabis or inhaling it is often the next step once a woman experiences relief without feeling high from cannabis or CBD topicals. Topicals such as Clean Coconut, Dr. Kerklaan Therapeutics and other topical products from companies like Papa & Barkley, Lord Jones, and CBDAlive are quickly gaining the attention of women who are looking for an effective, discreet and less intense cannabis experience.
We have no doubt that women are the driving force of cannabis and CBD adoption across the country.
As laws continue to change in favor of legalization, women will be at the forefront of the growth of the cannabis industry as powerful and discerning consumers and caregivers, wallets in hands, ready to bring a new natural medicine into their homes.
https://ellementa.com/wp-content/uploads/2019/01/Ellementa-065-XL.jpg
683
1024
Aliza Sherman
https://ellementa.com/wp-content/uploads/2019/04/Elleflower-Text-Right-Header.png
Aliza Sherman
2019-01-23 14:08:57
2020-09-18 13:08:31
Women, Baby Boomers Embracing Cannabis? We know!