Review: The Green Cacao Company Chocolate Bars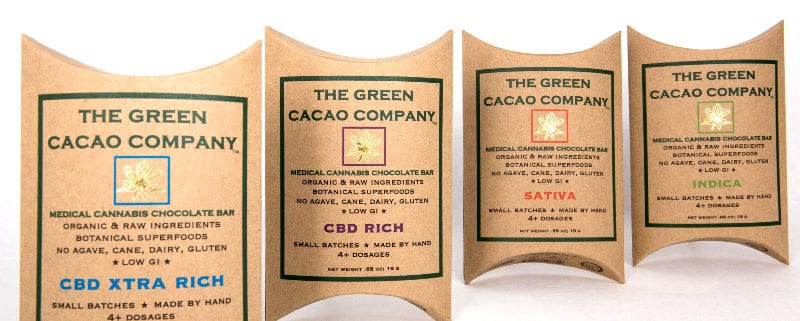 NOTE FROM THE EDITOR: We love featuring high quality, well-vetted THC or CBD products, but we especially like featuring women-owned companies, like this one! Here's what one of our product reviewers, Carrie, has to say about The Green Cacao Company's products.
When I think of cannabis edibles, the last thing I'm thinking about is the taste. Sure, I don't like products that taste like bong water, but that's about it. While medical cannabis can be good and helpful, most edibles candy bars are full of junk. For me, it's a matter of taking an edible for the effects, not for the overall health factor of the product.
When I got the opportunity to try all four raw and superfood rich chocolate medical cannabis bars from The Green Cacao Company, I hoped they would be decent-tasting as well as provide positive effects.
The Green Cacao Company offers four products to choose from:
Sativa 15 mg THC per section
Indica 15 mg THC per section
CBD Rich10 mg CBD and 10 mg THC per section
CBD Xtra Rich 15 mg CBD and 1.1 mg THC per section
I was thrilled to read on their discreetly packaged products that each product contained "organic & raw ingredients" and "botanical super foods" with "no agave, cane, dairy, gluten." The products also have a low glucose indicator. The attractive brown cardboard packages are simple,  well-designed and recyclable. Inside, the four doses are stored in a compostable cellulose packaging with a small instruction sheet that describes each variety.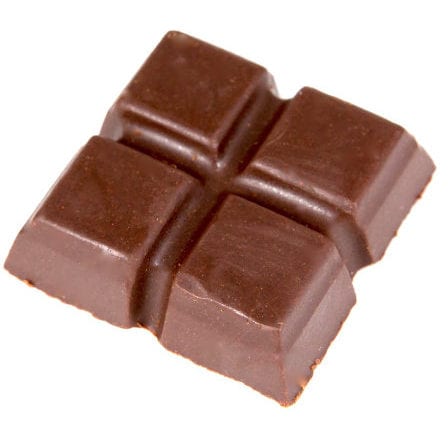 I've never had raw chocolate, so I was excited to find out how it differs in quality and taste from standard cannabis candy bar chocolate – or even a Snickers bar.
According to Green Cacao, raw chocolate maintains its molecular and chemical structures which maintains its wellness properties.
Unlike a typical Snickers, Green Cacao's chocolates contain super food ingredients in each bar in addition to the raw cacao such as chicory prebiotics and raw maca. Instead of conventional sugar or "franken-sweeters," the bars are sweetened with only goji berry and xylitol. For the record, xylitol is a LowGI (low glycemic index) sweetener sourced from USA-grown, GMO-free Birch trees. Ultimately, the bars are nutrient-dense food, not candy.
In terms of the cannabis and its effects, The Green Cacao Company only uses whole plant cannabis, grown organically outdoors. Each formulation has different effects. The sativa and indica strains are THC only, while the other products are a balance of CBD and THC.
For relief from depression and for increased focus, I found the sativa product to be ideal. For keeping anxiety and stress in check and dealing with insomnia, the indica was the winner. And for chronic back pain relief, the CBD/THC hybrids were perfect.
For myself, I find that the 1:1 CBD:THC ratio in the CBD Rich chocolates is ideal for pain. If you are worried about the psychotropic effects of THC, I would suggest the CBD Xtra Rich, which is almost exclusively CBD.
Overall, I enjoyed this product! It was rich and creamy with a deeper flavor, like coffee. I also enjoyed the texture. Plus, a little bit went a long way!
For more information, visit http://thegreencacaocompany.com/.
Have a product that you'd like us to review? We have reviewers with medical cards where required. Get in touch!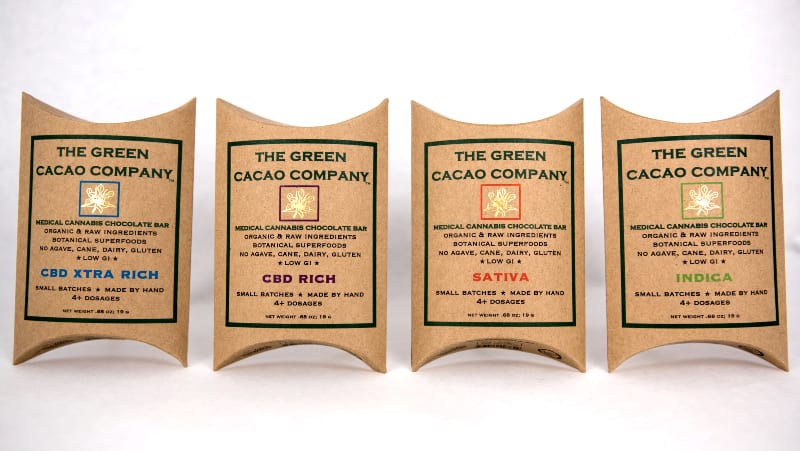 Photo credit: Matt Jepson
OUR REVIEWER: Carrie Rice is a nonprofit consultant living out her hippie dreams in San Francisco. In addition to her passion for bringing cannabis health education to women, she has a passion for bringing empathy to nonprofit management.
https://ellementa.com/wp-content/uploads/2017/08/tgcc-all-packages-in-depth.jpg
533
800
Ellementa Woman
https://ellementa.com/wp-content/uploads/2019/04/Elleflower-Text-Right-Header.png
Ellementa Woman
2017-09-05 19:24:42
2017-09-30 01:46:10
Review: The Green Cacao Company Chocolate Bars