5 Things You Need to Know About CBD in Skincare

5 Things You Need to Know About CBD in Skincare
From bath salts to body oils, ads announcing "Now with CBD" are all over websites, magazines, and drug store aisles, but does CBD do anything for your skin? We've written the 5 biggest things you need to know about CBD in skincare, plus added some recommendations of products we've tested, tried, and loved.
CBD (cannabidiol) is having its heyday right now as the "It" ingredient in all types of skin care products. The first thing you need to know is that CBD is one of the main compounds found in the cannabis plant along with THC (tetrahydrocannabinol), the more well-known psychotropic or "mind-altering" counterpart. Taken internally, CBD can be effective as an anti-anxiety and anti-inflammatory, but what about when applied to your skin?
When we first launched Ellementa, CBD wasn't commonly isolated from the cannabis plant, and hemp was still lumped in the same category as "marijuana." Soon, it hit the market as a non-intoxicating form of cannabis in vape pens and edibles and meant to help alleviate stress, reduce inflammation, and promote general wellness by balancing the endocannabinoid system.
A year later, a variety of CBD pain creams arrived on the market – topical oils, creams, lotions, and balms that typically paired CBD with other pain relieving ingredients like arnica and menthol to alleviate muscle aches.
This past year, the floodgates have opened in the CBD skin care and beauty products arena. Here's what you should know about CBD and skin care:
1. CBD in skincare products could reduce inflammation
While there are few studies showing CBD's effect on skin, CBD is showing up in skin care products to reduce skin inflammation. If you have pruritic skin conditions, meaning ones that make you itch like sensitive skin, rosacea, eczema, or extremely dry skin, a product infused with CBD could be calming and healing. One small study from 2019 concluded that CBD did have a significant effect on alleviating eczema, in particular. See A therapeutic effect of cbd-enriched ointment in inflammatory skin diseases and cutaneous scars
2. CBD in skincare products could address acne
For those of us with acne or periodic breakouts due to stress or hormonal changes, CBD has been connected with the regulation of sebum (oil produced by your pores). While sebum itself doesn't cause acne, it does collect dirt and debris which can then clog pores and lead to breakouts. CBD's ability to regulate overactive oil glands can be helpful in addressing acne. See Cannabidiol exerts sebostatic and antiinflammatory effects on human sebocytes
3. When you put CBD in skincare it can act as an antioxidant
According to an excerpt of author Nishi Whitely's book, Chronic Relief: A Guide to Cannabis for the Terminally and Chronically Ill, "THC and CBD are powerful antioxidants—more powerful than vitamin C and E. In fact, the U.S. Government Patent 1999/008769 is specifically for the neuroprotectant and antioxidant properties of cannabinoids." https://www.projectcbd.org/medicine/cannabinoids-oxidation-book-excerpt
CBD in a skin care product can potentially help neutralize free radical damage, combating environmental factors like the effects of UV rays, cigarette smoke, and other toxins your skin comes into contact with on a daily basis. Antioxidant skin care products, when used regularly, may help reduce the appearance of sunspots, fine lines, and wrinkles, while helping to brighten skin tone and increasing the skin's moisture retention.
4. Avoid certain ingredients in CBD skincare products
You may find CBD in skin care products like serums, creams, and face and body oils as well as toners, hydrating sprays, and masks. You'll want to look for ingredients that don't counter the effects of the CBD. Stay away from products that are heavy on ethyl alcohol, ethyl alcohol-based fragrances, or mineral oils, all of which can dry out the skin.
5. Look for certain ingredients in CBD skincare products
Look for CBD-infused skin care products containing complementary ingredients that can calm or nourish your skin like lipids, peptides, hyaluronic acid, and vitamin A, C, B3, and E (tocopherol is the most common Vitamin E used in skincare products).
While there are no studies outlining the concentration of CBD needed to be effective on your skin, know that typically only a very small amount is in that dollop of cream or dropperful of serum you're applying. Also, topical products mostly sit on the surface of your skin, so you also want to look for ingredients that can boost absorption. For skin care, oleic acid is a common additive to help ingredients penetrate below the surface of the skin as is emu oil and specific terpenes such as limonene.
Look for higher concentrations of CBD. They may be pricier, but depending on how the product is formulated and what else is in it to help with absorption. A jar of face cream containing a total of 30mg of CBD will probably be less effective than one with 150mg or 500mg.
CBD Skincare Bonus Tips:
Not all hemp-derived oils are the same. Hemp seed oil is a common ingredient in skin care products, but hemp seeds do not contain CBD. When looking for CBD in your skin care, look for the words Cannabidiol, CBD, hemp-derived CBD, full spectrum hemp extract, broad spectrum CBD, or hemp extract (CBD oil). Also look for products that state the hemp plants used for the CBD are organically grown. Why? Hemp plants are known to leach toxins from the soil where they grow, including heavy metals.
The best CBD products on the market today are tested for impurities and to prove they contain the level of CBD stated on the label. If you can't find the manufacturer's test results, contact them. If they haven't invested in testing their CBD products, think twice before putting them on your skin, much less ingesting them.
For more tips on what to look for in a CBD product see our article: 4 Questions to ask when Shopping for CBD.
Some of our favorite CBD Topicals:
For skin care: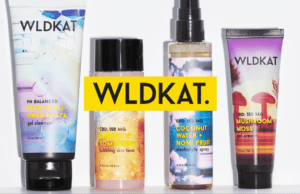 Check out our review of WLDKAT CBD Toner and Hydrating Spray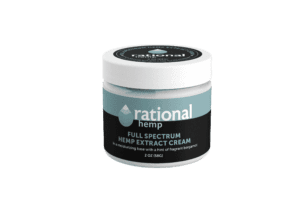 Rational Hemp Full Spectrum Hemp Extract Cream with a hint of Bergamot
Element Apothec Belle Visage Broad Spectrum CBD+CBG Botanical Face Serum
For aches and pains:
Circle Labs CBD Pain & Tension Balm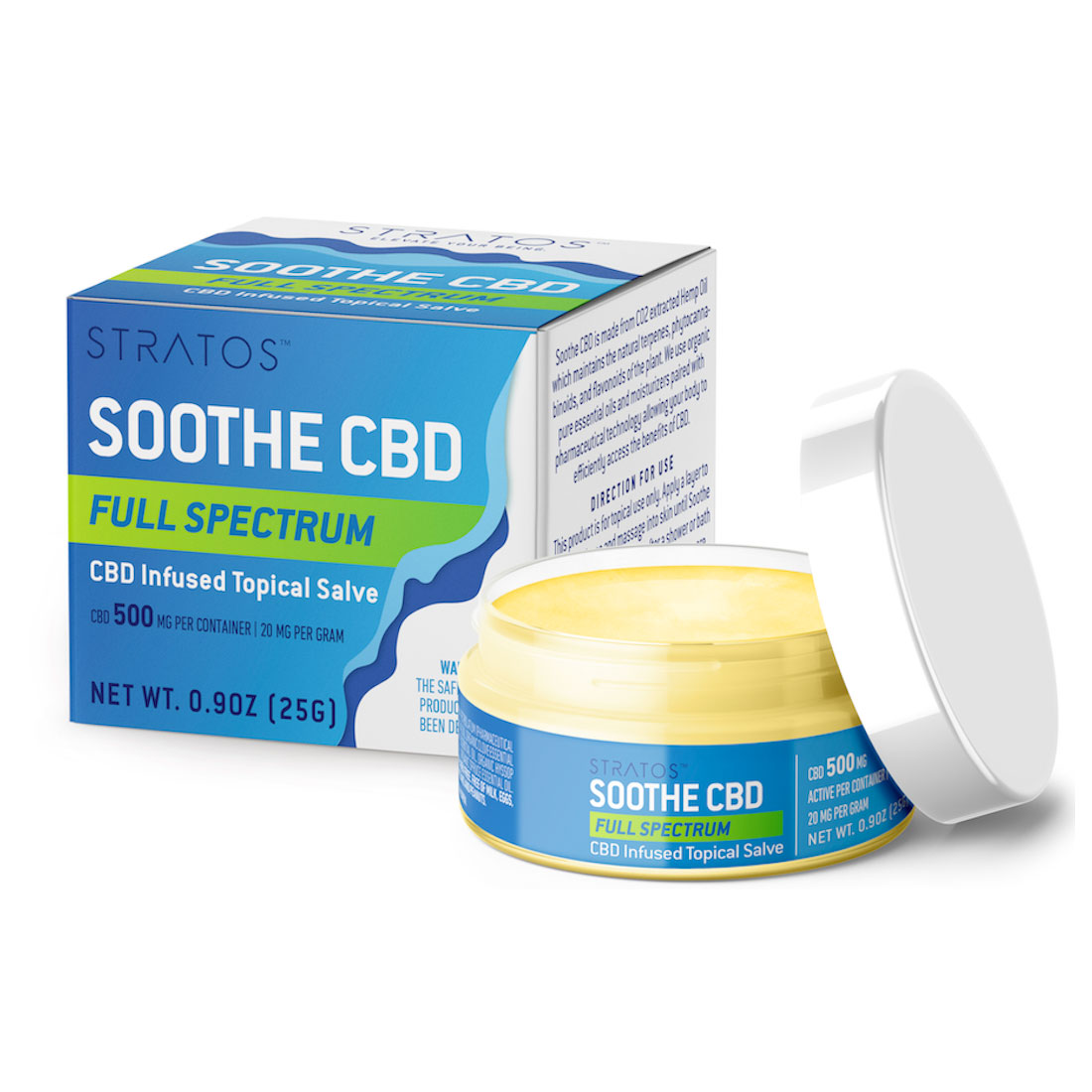 Stratos Soothe CBD Full Spectrum CBD Infused Topical Salve
[av_productgrid categories='1294' wc_prod_visible='' wc_prod_hidden='' wc_prod_featured='' wc_prod_additional_filter='' sort='dropdown' prod_order='' offset='0' columns='3' image_size='woocommerce_thumbnail' items='4' paginate='yes' alb_description='' id='' custom_class='' template_class='' av_uid='av-21fjhn' sc_version='1.0']
Reference
https://www.ncbi.nlm.nih.gov/pmc/articles/PMC3614697/
https://www.jci.org/articles/view/64628
A therapeutic effect of cbd-enriched ointment in inflammatory skin diseases and cutaneous scars
https://ellementa.com/wp-content/uploads/2021/03/anastasiia-ostapovych-IMm3o-Kfkf8-unsplash-scaled-e1615398427583.jpg
1132
1920
Melissa Fierce
https://ellementa.com/wp-content/uploads/2019/04/Elleflower-Text-Right-Header.png
Melissa Fierce
2021-03-10 10:32:18
2021-03-10 12:38:32
5 Things You Need to Know About CBD in Skincare