Our Favorite CBD Skin Care For Mom (and You)

We don't always play favorites, but when it comes to CBD skin care, we do have a few and thought we'd share our favorite CBD skin care products for mom (and you). The companies behind some of our favorite skin care products are all founded and run by women.
Before you start thinking about paying for skin care products with CBD in them, understand that a skin care product is as good as the ingredients used to make it, the quality of the ingredients used, and even the way it was made. Adding CBD to a terrible product won't make it a better one.
Also, these products are CBD topical pain relievers. They are healing in that they can help reduce surface skin inflammation such as acne. They are formulated with additional ingredients that can moisturize your skin. Let's take a look.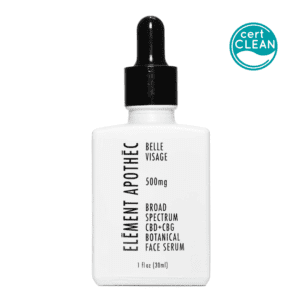 Element Apothec uses high-quality, organic CBD and other phytocannabinoids, like CBG. CBG has anti-inflammatory properties similar to CBD. Belle Visage Face Serum has both, plus Sea Buckthorn Oil, Moringa Oil and Abyssinian Oil.
Their website claims their serum "helps to reduce signs of visible aging, detoxifies pores, smoothes appearance of fine lines, and intensely hydrates." We can attest to the hydration and smoothing aspects as we've been using this serum all winter long.
The sea buckthorn, another anti-inflammatory component of the serum, has an orange tinge. If you are lighter skinned, your skin will turn an orange color when you first apply the serum, but it isn't permanent and seems to fade as the serum is absorbed. Moringa oil can be moisturizing and also used for treating acne. Abyssinian oil contains fatty acids and can also have anti-inflammatory effects.
Try Belle Visage by Elementa Apothec ($99.99). We're sure you'll end up adding it to your morning ritual!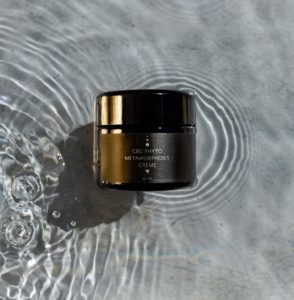 Combine science with energy frequencies with intention, and you get Priya Apotheca's "elevated dimension of skincare." We adore their Phyto Metamorphosis Crème. This nourishing face cream smells divine, and the texture is soft and silky.
Some of the plant-based ingredients include Chamomile, Helichrysum, and Black Cumin Seed for hydration. The use of Lingonberry plant stem cells adds the healing properties of vitamin C and vitamin E. Meadowfoam Oil and Kokum Butter can "fortify the natural lipid barrier and prevent moisture loss." The addition of "terpene rich, broad spectrum, organically grown hemp-derived CBD" provides anti-inflammatory properties.
Every batch of Priya Apotheca products are super-charged with intention as the formulator, pharmacist Judit Konrad, chants and calls on Mother Nature's energy as the products are made. Open a jar, inhale deeply, then apply. You won't regret it.
Try Priya Apotheca's Phyto Metamorphosis Crème ($80).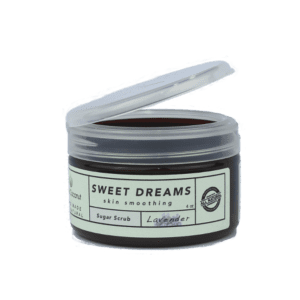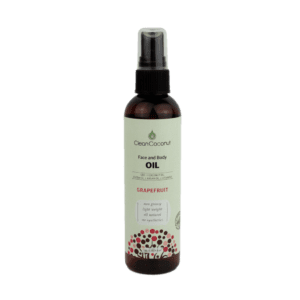 We regularly use two of Clean Coconut's products although all of them are amazing. In the shower, we use Sweet Dreams skin smoothing sugar scrub ($35) with lavender (also available in lime and grapefruit), perfect for both face and body. The scrub combines botanical and essential oils to lift away impurities. Your skin will feel refreshed, hydrated, and smooth. In addition to coconut oil and high-quality, carefully sourced hemp oil, the sugar scrub is infused with vitamins C and E to combat the signs of aging.
Oil on the face? Yes, please. Try Clean Coconut's Revitalizing Body & Face Oil in Grapefruit ($35) – we swear by it. Also available in Lime and Lavender, this face oil is light and absorbs easily. The CBD's anti-inflammatory properties will ease any skin distress including acne and other irritations.
The aromatherapy aspect of Clean Coconut's products adds to the holistic healing benefits. Enjoy!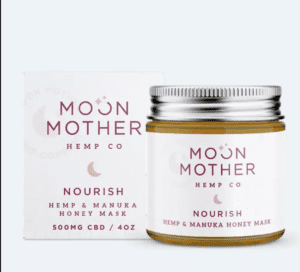 The Nourish CBD & Manuka Honey Mask ($90) by Moon Mother Hemp is delicious, literally. Smells yummy, and if, by chance, you get a little in your mouth after spreading it on your face, well, it is sweet and all natural. We are definitely not encouraging you to eat your face mask, of course. Think of this face mask as food for your skin.
Moon Mother Hemp uses Full Spectrum Hemp Oil Tincture made with "CO2 extracted full spectrum hemp extract containing over 80 naturally occurring phytocannabinoids (including CBD, CBG, CBN, THC & more), amino acids, vitamins, trace minerals, omegas and other phytonutrients." Don't worry – you don't have to go to a cannabis dispensary to buy this – the amount of THC is trace and fully within the legal limits.
Spread it on your face, leave on for 20 minutes, and rinse with warm water. Your skin will be soft, supple, and glowing.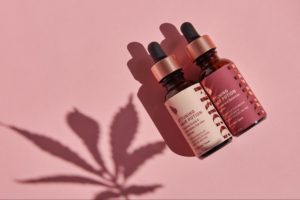 Confession: We have not personally tried these products yet, but our friends at Green Bee Botanicals did and recommend them. Frigg's motto is perfect for women everywhere: Stress Less Beauty. Their products are hemp-plant forward, the "ultimate adaptogen."
Attuning Face Potion ($60) is an ultra-nourishing facial tonic that rebalances stressed-out skin. Packed with a botanical blend of oils — broad-spectrum hemp-derived CBD, sea buckthorn, and squalene. This antioxidant- and omega-rich treatment boosts the skin's natural defense while smoothing the look of fine lines and alleviating dullness. The result: radiant, resilient skin. Available online for $60 at The Detox Market.
Pair with Frigg's multi-purpose Attuning Hair Potion to help revitalize dry, unruly hair (and scalp!). A harmonizing blend of baobab, cannabidiol, cannabigerol, and castor oils rich in antioxidants and omega fatty acids soothes itchy spots and hydrates dry ends to support overall hair health. A herbal blend of rosemary, cedarwood, and sweet basil essential oils alleviates any tension for a tranquil effect. Available online for $45 at The Detox Market.
As you can see, there are some incredible products created for women's skin by women-owned companies. Support them – and your skin – when you buy a gift for a mom or woman you know – or for yourself. We all deserve healthier skin. Take care with what you put on it.
[av_productgrid categories='1294' wc_prod_visible='' wc_prod_hidden='' wc_prod_featured='' wc_prod_additional_filter='' sort='dropdown' prod_order='' offset='0' columns='3' image_size='woocommerce_thumbnail' items='9' paginate='yes' alb_description='' id='' custom_class='' template_class='' av_uid='av-28a15i' sc_version='1.0']
https://ellementa.com/wp-content/uploads/2021/04/anthony-tran-Sd9A6NVHsd4-unsplash-scaled-e1618845911547.jpg
1049
1706
Ellementa Woman
https://ellementa.com/wp-content/uploads/2019/04/Elleflower-Text-Right-Header.png
Ellementa Woman
2021-04-19 08:28:49
2021-04-19 08:29:36
Our Favorite CBD Skin Care For Mom (and You)