Review: Colorado Hemp Honey Lemon Aid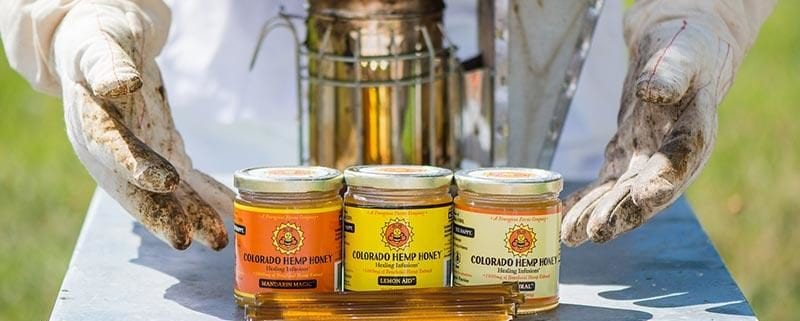 Frangiosa Farms was founded in 2008 with the goal of creating local artisan honey using organic practices. They paired their honey with beneficial organic, full-spectrum hemp extracts and terpenes to create a product that increases the absorption of cannabinoids (medical compounds in the hemp and cannabis plants).
Hemp products have <.3% THC, so they're non-psychoactive and safe for both human and pet consumption.
Years ago, when I was an active long distance runner, I ate a ton of energy and "Gu" gels.  But as the seasons wore on, the thought of one more gooey, artificially flavored gel made me shudder.  I later turned to PB&J or peanut butter and honey as a pre-run snack — mostly because it was easy, portable, and delicious. While I'm not an endurance runner anymore, I still enjoy moving my body. I also still love peanut butter and honey before working out.
Raw honey sugars are easily absorbed by the body, making it an excellent source of simple carbohydrates. Honey contains vitamins A, B-complex, C, D, E and K, plus calcium, phosphorus, magnesium, silicon, sulfur, potassium, manganese, copper, and iodine.  Honey was even used by runners in the Olympic Games in ancient Greece as an energy source.

Taste Test on the Trail
Before my 3-mile hike along the local Shell Ridge trails, I cut the top of my Lemon Aid honey sample (now called Lemon Stress Less) with 15mg of hemp extract, and squeezed it out onto a rice cake with peanut butter.  It smelled mildly of lemon and was a bright golden color and tasted sweet, as intended. Not a whiff of 'weed' at all. The packaging indicates it "supports anti-inflammatory & antioxidant response," which is great news for me. At almost 48, my body is a bit creakier and more prone to pain from inflammation.
During my hike, I had great energy and no pain from start to finish.  My muscles felt relaxed post-workout, and my sunny disposition continued throughout the day.  Hemp is high in cannabidiol, or CBD, which is known for its calming effect.  I think the honey provided just the right amount of naturally sourced energy required for an hour's hike and left me feeling good all day.
One unexpected side effect was that I slept great that night!  CBD is known to improve sleep and is a powerful anti-inflammatory when taken on a regular basis. I can see how easy it would be to incorporate Colorado Hemp Honey into my daily wellness routine.
Colorado Hemp Honey with full spectrum hemp extract and organic lemon essential oil (12 oz) is available at https://coloradohemphoney.com for $49.99. Each 12 oz jar contains 1000 mg of full spectrum hemp extract; there are approximately 68 servings per jar at 5 ml per serving (approximately 1 tsp). Honey sticks and jars come in four flavors: Ginger Soothe, Lemon Stress Less, Tangerine Tranquility, and Raw Relief.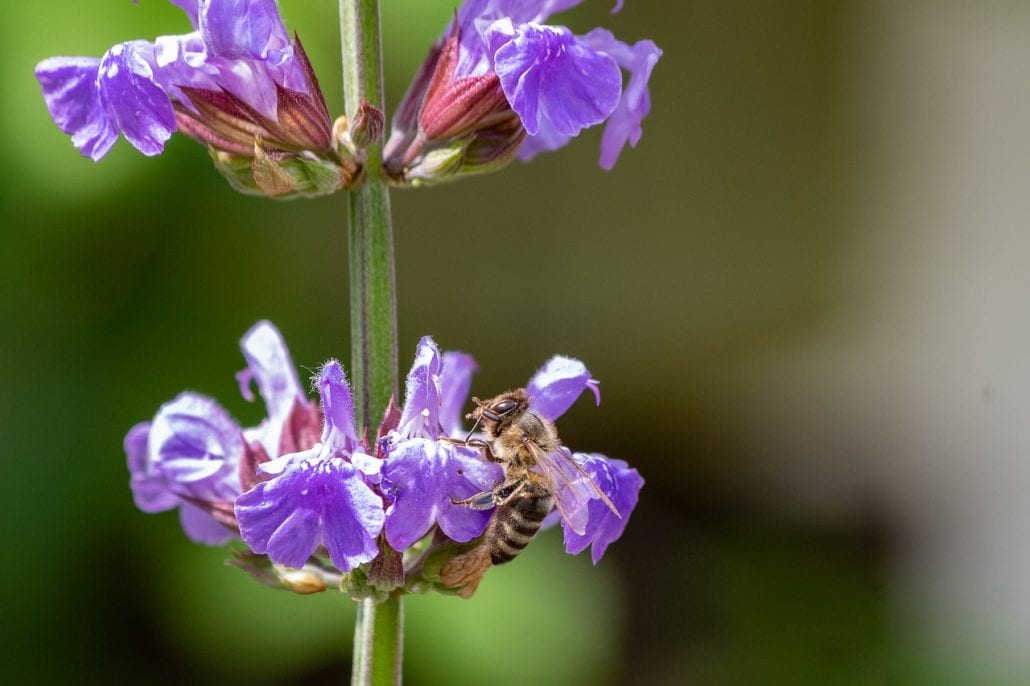 Got a product, service, app, or event you'd like us to review? Get in Touch!
https://ellementa.com/wp-content/uploads/2018/05/Colorado-Hemp-Honey_Dedication-to-Purity_980x.jpg
450
800
Aliza Sherman
https://ellementa.com/wp-content/uploads/2019/04/Elleflower-Text-Right-Header.png
Aliza Sherman
2018-05-25 11:10:56
2018-05-25 11:10:56
Review: Colorado Hemp Honey Lemon Aid