The TOOLS
Every woman needs the right tools for her wellness journey. Here are some of our favorites.
ARIO VAPE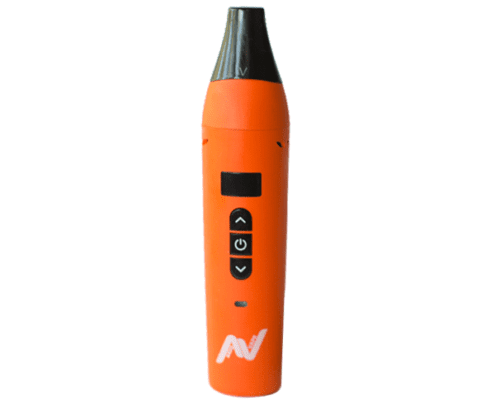 With the Ario Vape, anyone can take control of their flower vaping experience with the pen's customizable temperature settings. Perfect for engaging specific terpenes. A simple adjustment of temperature brings out the desired effects. The ceramic heating chamber bakes evenly in less than 30 seconds. The perfect gift for the woman who loves functional style for her "on-the-go lifestyle!" ($180)
Get a 10% discount on Ario Vape when you fill out our survey!
MY BUD VASE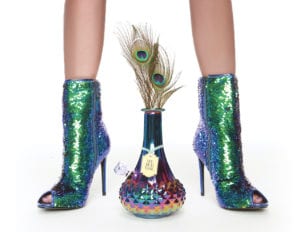 The My Bud Vase "Aurora" water pipe is high class glass. The "Aurora" Water Pipe has an iridescent shimmer design running up and down its glass accentuated by its genie-like chamber that can contain a large amount of water for optimal filtration. A beautiful purple-tinted male bowl for dry herbs is also included with the "Aurora" Water Pipe."Aurora" is capable of being disguised as a normal flower vase. Remove the male bowl and insert the faux flower poker and authentic peacock feather. Finally, a water pipe you don't have to hide away! ($85) 
Get a 10% discount on My Bud Vase when you fill out our survey!
LEVO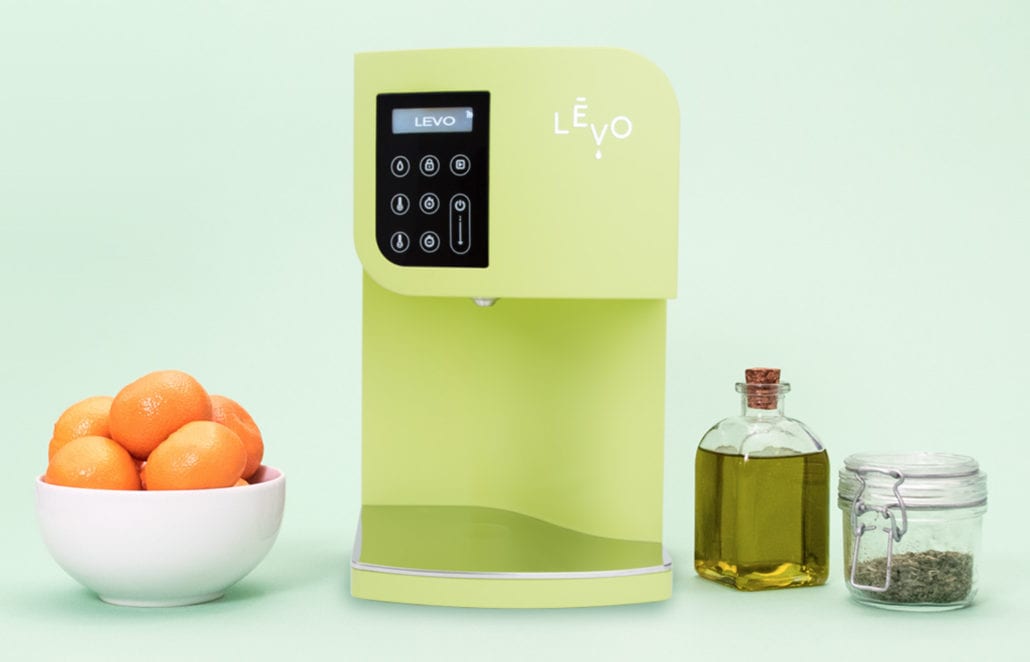 From the budding to the gourmet chef, Levo is an attract and essential appliance for any kitchen. Infuse coconut oil with vanilla for a more flavorful cake. Create rosemary olive oil for a marinade. Craft your own salt scrub. In addition to culinary uses, LEVO has a number of aromatherapy and other holistic applications including cannabis infused oils and butters. LEVO gives you more control and less mess. ($199)
CRYSTAL VOYAGE PIPE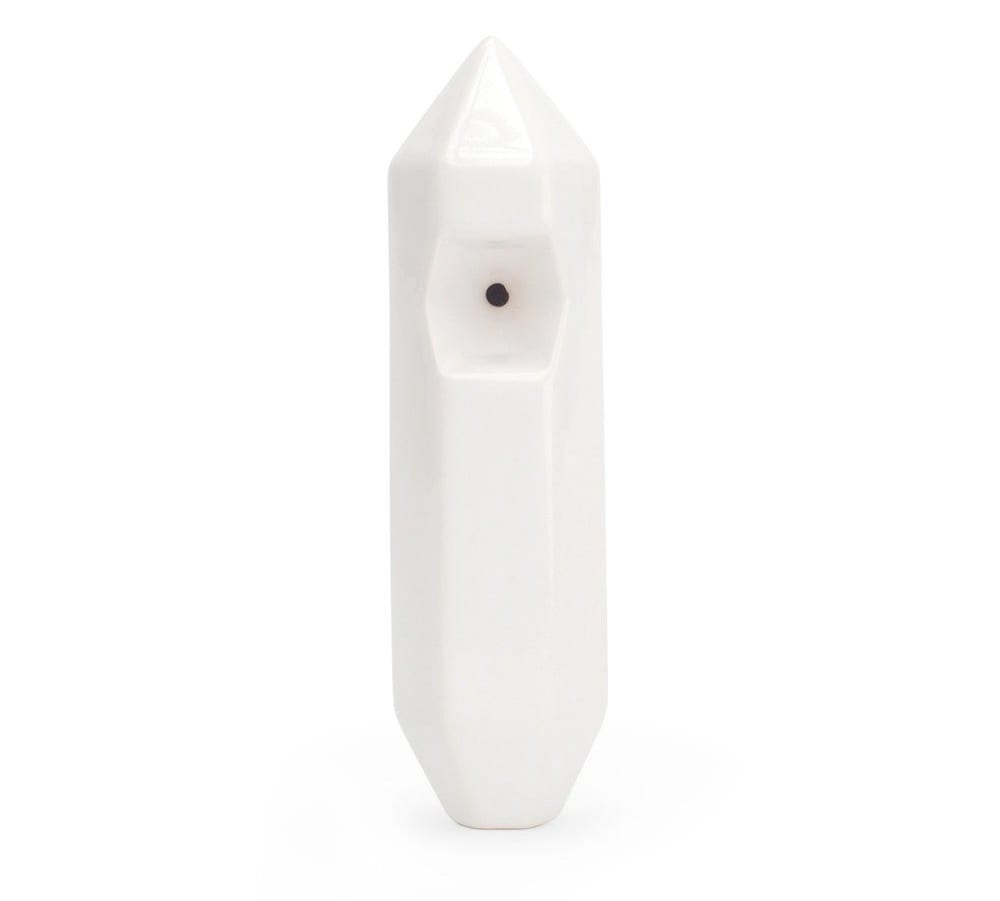 Give a trip down memory lane with a cosmic touch of the Crystal Voyage Pipe. This smooth white pipe is a perfect gift for anyone who likes both classic and modern. Made from the best lead-free, food-safe glaze and ceramic. ($85)
SAJAMA BY MIWAK JUNIOR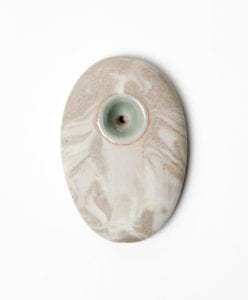 Looking for something old school? Sajama by Miwak Junior is a ceramic pipe combining stoneware and porcelain clays with one-of-a-kind patterns. A hollow interior provides a large chamber for smoke, and the exterior is hand-finished for a smooth feel in the palm of your hand. The bowl is hand-glazed for a non-porous, easy-to-clean surface. Expect color variations. Approximately 2.5" by 4". ($85)
The ACCESSORIES
No Wellness Toolkit is complete without the accoutrements that provide utility and convenience.
PUSSYWEED ALUMINUM GRINDER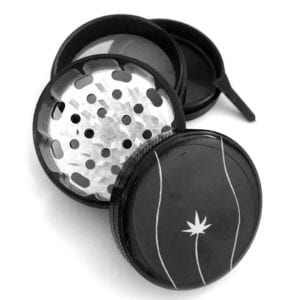 We can't say enough about how much we love the whimsical PussyWeed™ logo. Brilliant! Stuff someone's stocking with this cute and functional 2.5″ Black 4 part Aluminum Grinder, perfect for anyone's herbal needs. ($35)
QUEUE STICK LIGHTER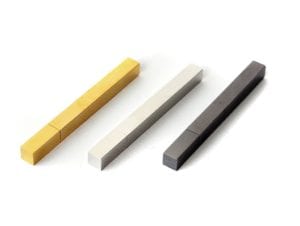 The Queue Stick Lighter is truly the perfect stocking stuffer! Slim, elegant and discrete – this stick lighter is available in gold, silver, or black nickel. Metal with cotton wick; fluid is not included but it can be filled with Zippo or Zippo-style lighter fluid, NOT butane. ($30)
For WELLNESS
Give the gift of more balance and harmony to mind, body and spirit with these delicious products.
INDIGO AND HAZE TUB TEA BAGS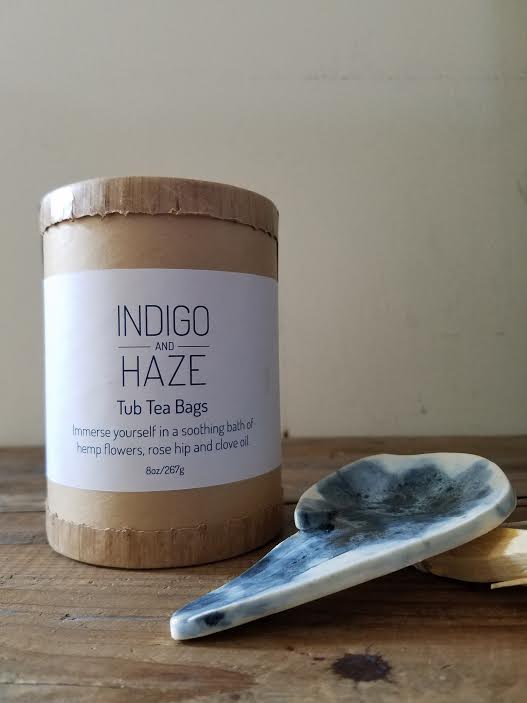 Give the gift of relaxation with Indigo and Haze Tub Tea Bags. These oversized tea bags are really for the tub, not a cup. Drop one of the flower and mineral salt sachets into a tub of hot water, steep, then enjoy the best soak of your life. The aromatic and soothing bath product contains hemp flowers, rose hip and clove oil. Brew, soak, sleep. 5 sachets per order. ($50)
SELECT CBD – RELAX, FOCUS, AND REVIVE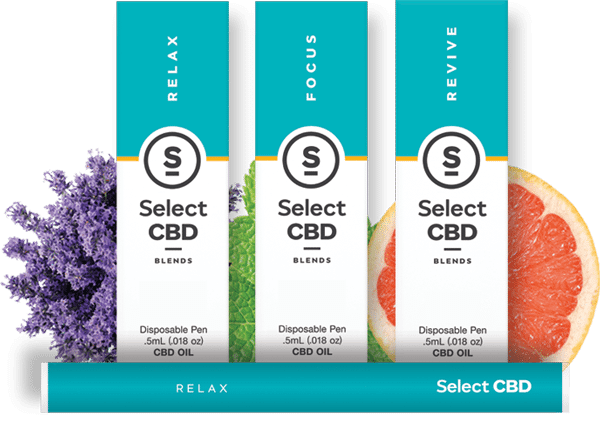 The Select CBD Blends combine the health and wellness benefits of CBD with essential oils and natural extracts. In three flavors: Relax, Focus, and Revive. Relax contains calming lavender extract. Focus contains refreshing peppermint extract. Revive contains rejuvenating grapefruit extract. These sleek and discreet pre-filled vaporizing pens warm extracts to convert them to vapor on inhalation. CBD can be ordered and delivered to most states in the U.S. ($45)
KUSH CANDLES

are delicious, terpy, aromatic candles infused with essential oils. Breathe in the aromatherapy properties of some of the most popular cannabis strains. Kush Candles strives to make the best-smelling cannabis candles available on the market. ($14.99)
And for canna-festive SEASON'S GREETINGS
KUSHKARDS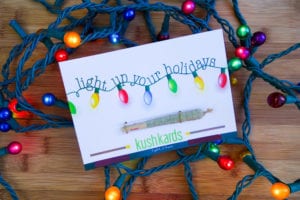 Kushkards produces colorful, clever, fun and unique greeting cards. The tradition of giving greeting cards as a meaningful expression of personal affection for another person is still deeply ingrained in our society. Kushkards are different from your everyday, store-bought card, containing a unique spot on each card to insert a pre-rolled item (purchased separately where allowed) and with a match striker included at the bottom of each card. ($5.99)
Make sure to fill out our survey to get a special discount code.