As most of us know, technology is an important feature and facet of our day-to-day life. Many times, we need to disconnect with our technology and align with nature to refresh, feel more inspired, mindful, and it's good for our overall mental health.
Adora Winquist an innovator in the field of aromatherapy and energy medicine. She is the author of the alternative medicine book, "Detox, Nourish, Activate: Plant and Vibrational Medicine for Energy, Mood, and Love."
Adora will share her thoughts on how to balance technology and ensure that we are not living in a state of constant distraction and how to turn to nature to stay in a center of balance.
Learn how to heal and refresh with healthy plants to purify and oxygenate your space. Find out what pure essential oils can bring clarity and harmony into your space. Discover what burning sage can do to open your mind and heal internal stress. Get an insider's view of which crystals help block EMF (electro magnetic fields).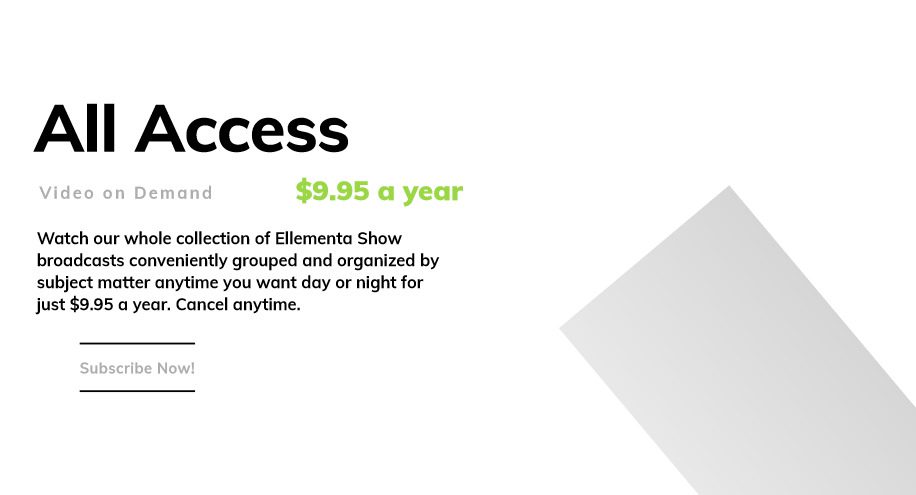 Video on Demand
$9.95 a year
Watch our whole collection of Ellementa Show broadcasts conveniently grouped and organized by subject matter anytime you want day or night for just $9.95 a year. Cancel anytime.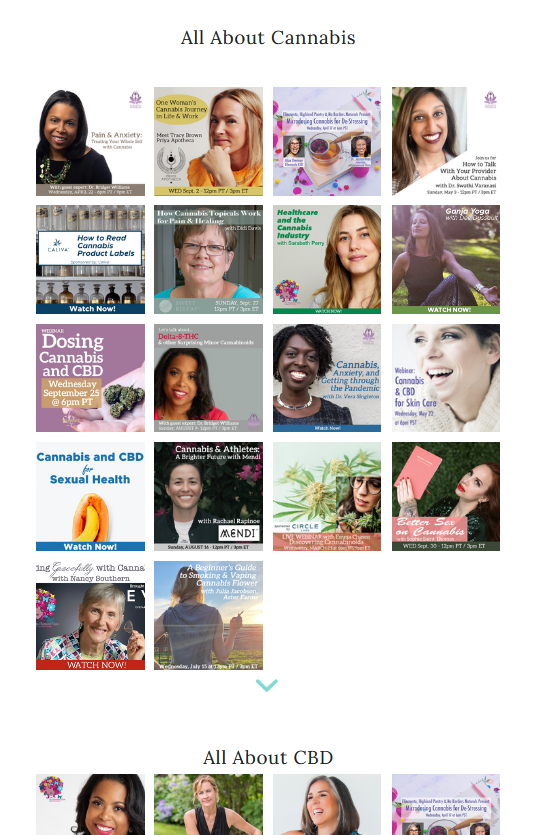 All Access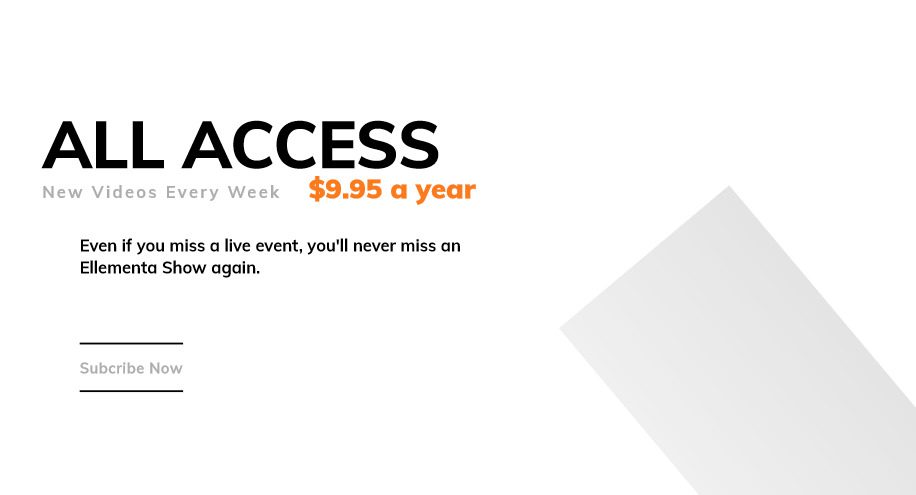 Even if you miss a live event, you'll never miss an Ellementa Show again.
New Videos Every Week
$9.95 a year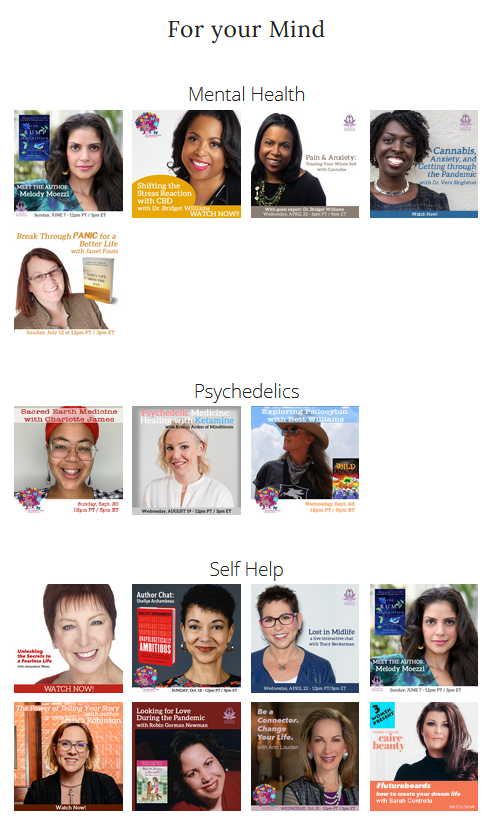 ALL ACCESS