Do you have a conscious relationship with cannabis? If not, how can you have one?
Cultivating a more intentional approach to using plant medicine can enhance the experience and elevate cannabis consumption to a higher level for healing and wellness.
Our guest, Brooke Burgstahler, will talk about her personal practices and rituals that honor the cannabis plant and she'll share the brands and products she consumes and why.
She'll explain how cannabis has been a wellness tool for her and how she has paired the plant with other wellness and mindful practices such as yoga.
Hear some real-life, practical, and powerful ways you can more consciously consume cannabis and reap greater wellness benefits.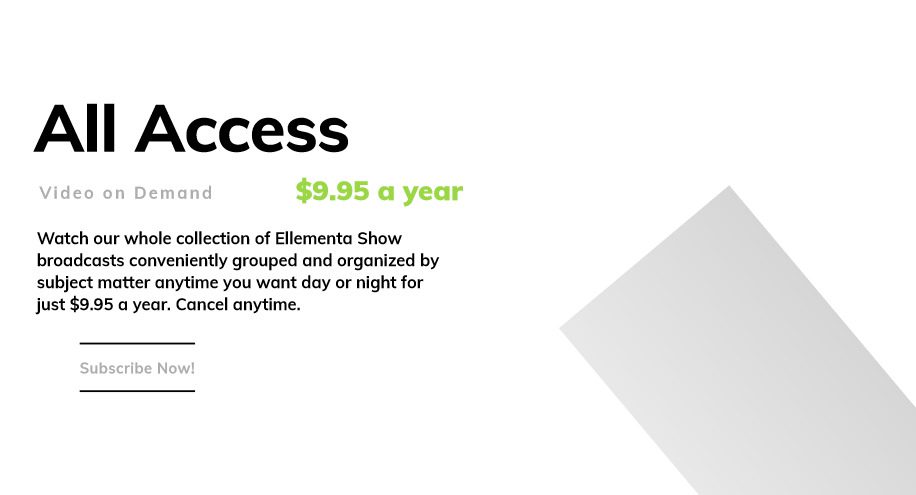 Video on Demand
$9.95 a year
Watch our whole collection of Ellementa Show broadcasts conveniently grouped and organized by subject matter anytime you want day or night for just $9.95 a year. Cancel anytime.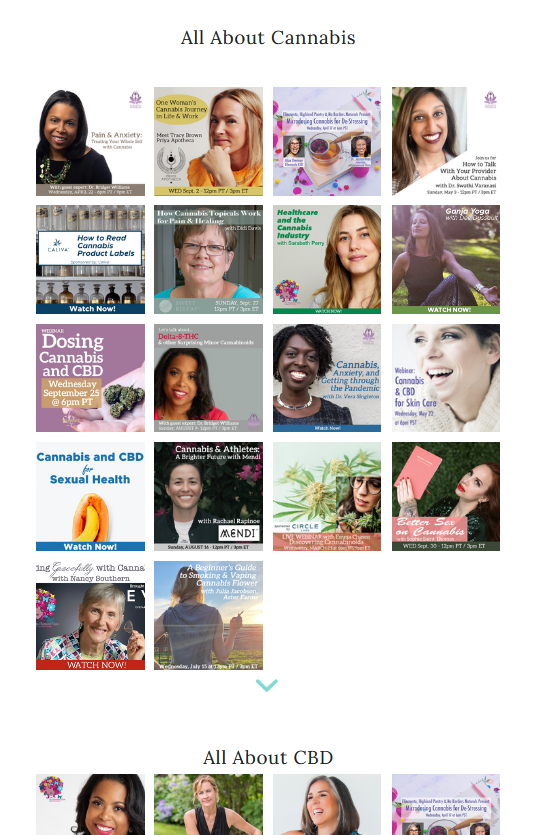 All Access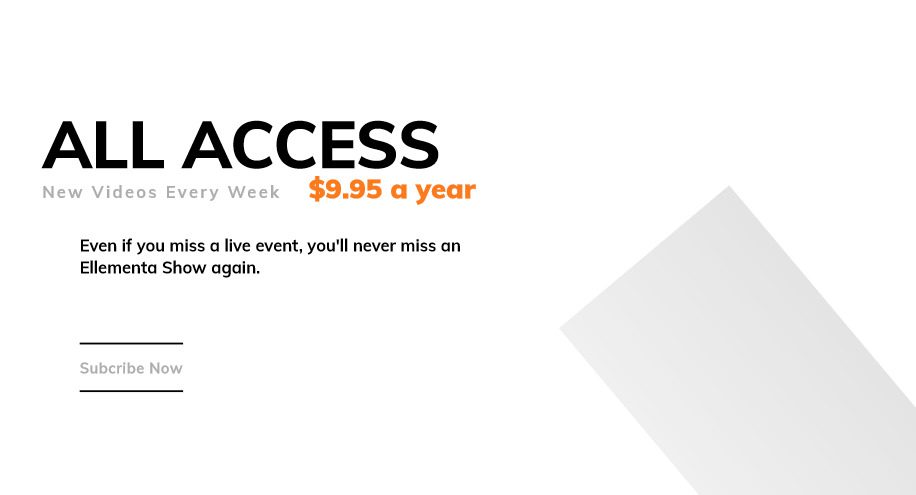 Even if you miss a live event, you'll never miss an Ellementa Show again.
New Videos Every Week
$9.95 a year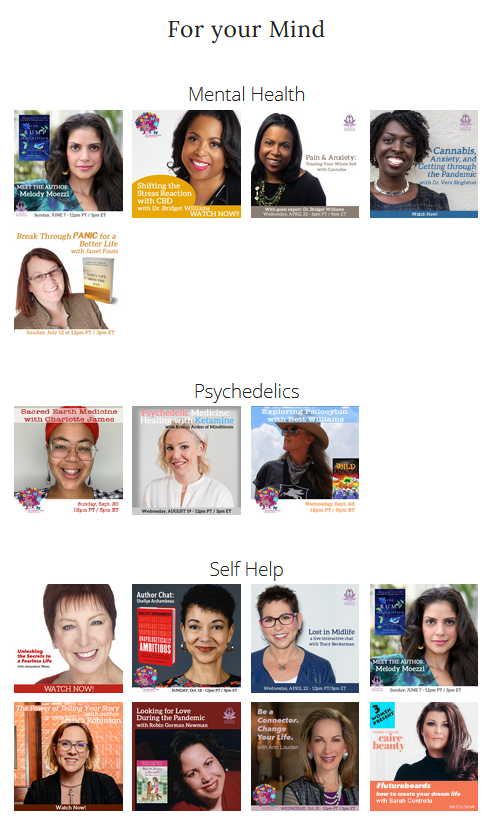 ALL ACCESS