Cannabis and CBD for Health and Wellness
An Essential Guide for Using Nature's Medicine to Relieve Stress, Anxiety, Chronic Pain, Inflammation, and More
by Aliza Sherman and Dr. Junella Chin
We're writing another book – this time focused on Women's Health.
If you'd like to share how cannabis or CBD has helped you, we'd love to hear from you!
Cannabis and CBD for Health and Wellness: A safe, comprehensive, and easy-to-use guide to using cannabis—including CBD and THC—to ease chronic and acute health issues such as pain, insomnia, inflammation, depression, anxiety, grief, stress, and more, from the founder of a global cannabis wellness network and an osteopathic physician.
With legalization of recreational cannabis in 11 states plus Washington D.C. and medical marijuana in 33 states, interest is growing in cannabis-related health products, especially those made with CBD—a cannabinoid that has healing properties without the mind-altering effects of THC. Cannabis and CBD for Health and Wellness demystifies cannabis and its history, and explains in simple and straightforward language how to use it to treat myriad health and wellness issues.
With information on cannabis forms (tinctures, topicals, edibles, flower, concentrates), methods of ingestion (smoking, vaping, capsules, patches, creams, and more), dosing and microdosing, safety and storage, caregiving, and effectivess for self-care, physical fitness, sexual arousal, aging, and more, this is the only book you need to start using cannabis—in a targeted and safe way—for better health.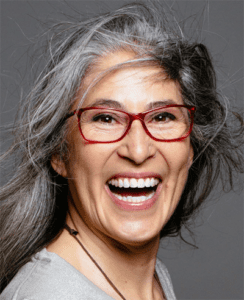 Aliza Sherman is a web pioneer and author of 12 books. In 1995, she started the first woman-owned Internet company, Cybergrrl, Inc., and the first global Internet networking organization for women, Webgrrls International. Newsweek named her one of the "Top People Who Matter Most on the Internet" in 1995. In 2009, Fast Company called her one of the "Most Powerful Women in Technology."
Aliza's early work on the Internet helped pave the way for today's web industry. Today, she is CEO of Ellementa, Inc., an international network and resource for women interested in cannabis and CBD for health and wellness. Ellementa connects women to cannabis experts and quality cannabis-related products and services.
Aliza's other books include The Happy, Healthy Nonprofit; Social Media Engagement for Dummies; Mom, Incorporated, The Complete Idiot's Guide to Crowdsourcing and The Everything Blogging Book as well as two Cybergrrl books about the Internet for women.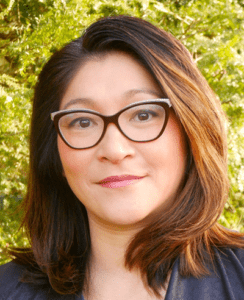 For over a decade, Dr. Junella Chin practiced medicine in California, specializing in osteopathic manipulative medicine, nutrition, and medical cannabis. A Bronx native, who moved back to New York four years ago, Dr. Chin is currently treating both children and adults in New York City.
Dr. Chin is dedicated to thinking beyond the limitations of standard allopathic medicine. She has extensive medical training, including Nutritional Biochemistry at Cornell University, Touro University College of Osteopathic Medicine in California, and a research position at Columbia University, Center for Complementary and Alternative Medicine in Women's Research in New York.
Dr. Chin has been an advocate for better understanding of the science and medicine of marijuana and has been profiled for her work in St. Jude's Medical, Fordham University Business School, NY Hall of Science, HuffPost, USA Today, and NBC TODAY.
The Cannabis and CBD Book Tour
We had an amazing book tour in June 2019. Hope to connect with you again soon!
2019: Book Tour
2020: We do webinars! Aliza Sherman and Dr. June Chin are not only seasoned public speakers and on-camera personalities, you can book them for your next educational webinar. Get in Touch.
Book Table of Contents
Here's what you'll find in this book – a comprehensive overview of all the things you've wanted to know about cannabis so you can understand how it works and how to use it.
CHAPTER ONE A Brief History of Cannabis
CHAPTER TWO The Cannabis Plant
CHAPTER THREE Our Bodies, Our ECS
CHAPTER FOUR Cannabinoids—Key Elements in Cannabis
CHAPTER FIVE Terpenes—The Aromatherapy of Cannabis
CHAPTER SIX Forms of Cannabis—From Buds to Brownies and Beyond
CHAPTER SEVEN Ways to Take in Cannabis—From Pipes and Bongs to Edibles and Oils
CHAPTER EIGHT Microdosing THC
CHAPTER NINE Cannabis and Acute Conditions
CHAPTER TEN Cannabis and Chronic Conditions
CHAPTER ELEVEN Cannabis and Your Mind
CHAPTER TWELVE Cannabis and Well-Being
CHAPTER THIRTEEN Cannabis at Home
We've included over 60 trusted cannabis and CBD brands in the book to guide you in the right direction, plus we give you tips on how to find the best products for health and wellness to suit your specific needs.
"This is what happens when women support one another to get the very best products for our families. This book teaches you how to put the oxygen mask on first!"
— Michelle Patterson, MyJane Chief Experience Officer, www.MyJane.com, Thought Leader, Author, Women Change the World and CEO of California Women's Conference
"A remarkable book written by women that not only understand the science of cannabis medicine but have also experienced its therapeutic effects firsthand. If you've ever wanted to find out how cannabis and all of its properties can help improve your health and advance your wellness for a better quality of life, this is the insightful book for you."
— Cynthia Salarizadeh, Founder, House of Saka; Co-founder, Industry Power Women
What people are saying about the book
It's the book we've all been waiting for…
"This book couldn't have come out at a better time. Today is the day we need to be speaking openly about cannabis as medicine."
— Ricki Lake & Abby Epstein, Filmmakers, Weed the People
————————————
"This book will accelerate the informed practice of basic herbalism in today's modern households and in doing so, will be responsible for the deepening sense of ease and empowerment our generation will come to experience during this Cannabis Renaissance."  
— Ricky Williams, Herbalist and Co-Founder of Real Wellness
————————————
"Aliza Sherman is one of the most well-informed— and passionate— advocates I've met on the cannabis trail. Her knowledge and passion and empathy spring from her own compelling personal journey. Read and learn from her."
— Steve Deangelo, Father of the Cannabis Industry, Chairman Emeritus, Harborside, Inc.
————————————
"With curiosity about cannabis on the rise, authors Aliza Sherman and Junella Chin demystify the modern day uses of the plant in their beautiful and informative handbook, "Cannabis and CBD for Health and Wellness." It's a conversationally written guide that breaks down the history, science and potential benefits of cannabis to soothe everyday ailments."
— Heather Cabot, Author, The New Chardonnay: How Marijuana Went Mainstream, Geek Girl Rising: Inside the Sisterhood Shaking Up Tech and Forbes Contributor
————————————
Cannabis and CBD for Health & Wellness addresses the most common misconceptions about the cannabis plant, in the most digestible, beautiful format I have seen. I am thrilled to see such a gorgeous text capable of changing mindsets about this beautiful, incredibly powerful, unique plant.
— Ashley Picillo, Author of Breaking the Grass Ceiling: Women, Weed and Business