So many CBD and wellness products out there. So little time to try them all. But we've tried a lot of them and have honest, personal reviews of a number of CBD topicals, tinctures, and bath and beauty products.
Join Ellementa co-founder, Aliza Sherman, as she talks candidly about the CBD and wellness products we've been sent to review and reveals which ones she has personally continued to use on a regular basis.
She'll also talk about how to choose CBD products and highlight some of our favorite women-owned CBD and wellness companies, including some specifically geared toward women's health.
Get the low down on a variety of products and get your questions answered! Show attendees will also receive discount codes for several products from companies we LOVE!!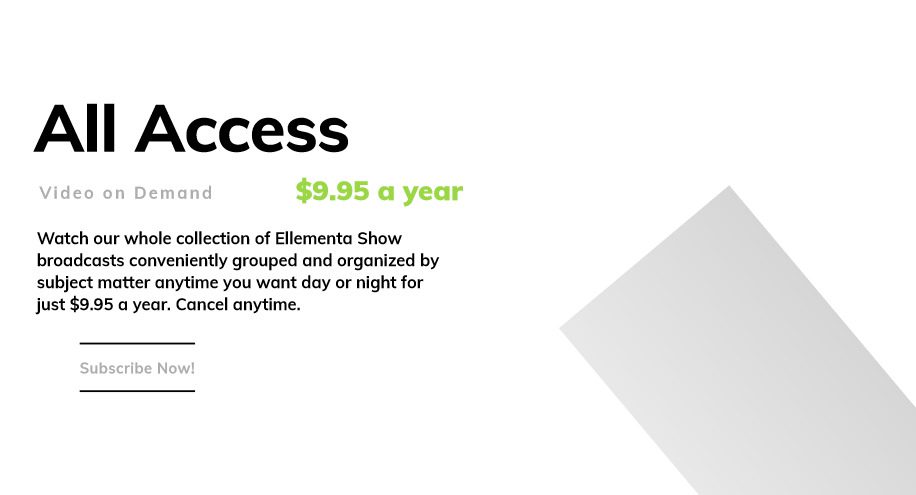 Video on Demand
$9.95 a year
Watch our whole collection of Ellementa Show broadcasts conveniently grouped and organized by subject matter anytime you want day or night for just $9.95 a year. Cancel anytime.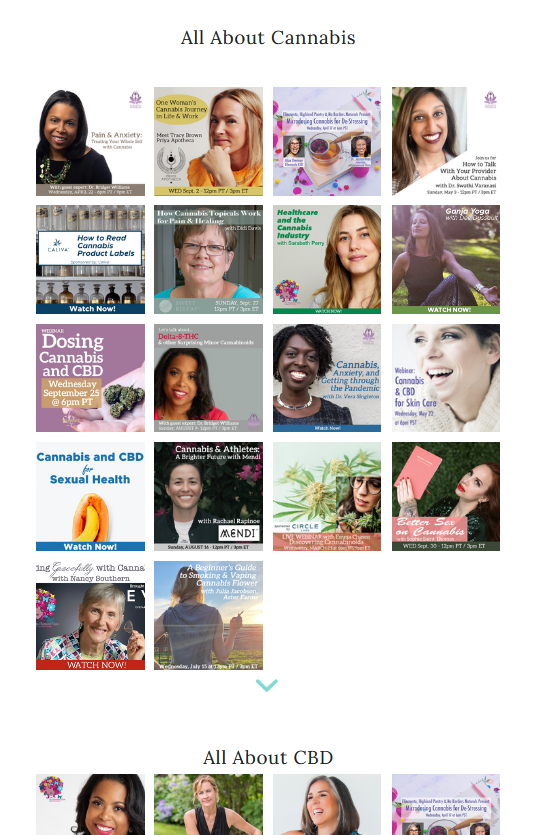 All Access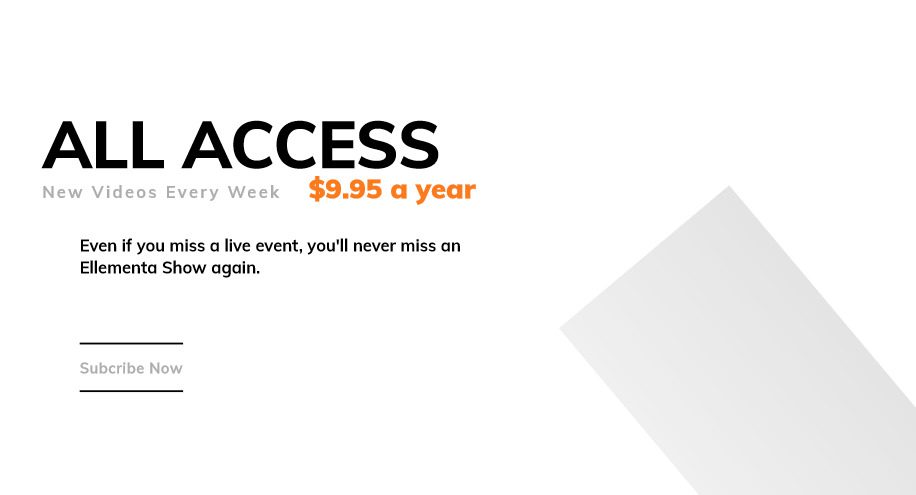 Even if you miss a live event, you'll never miss an Ellementa Show again.
New Videos Every Week
$9.95 a year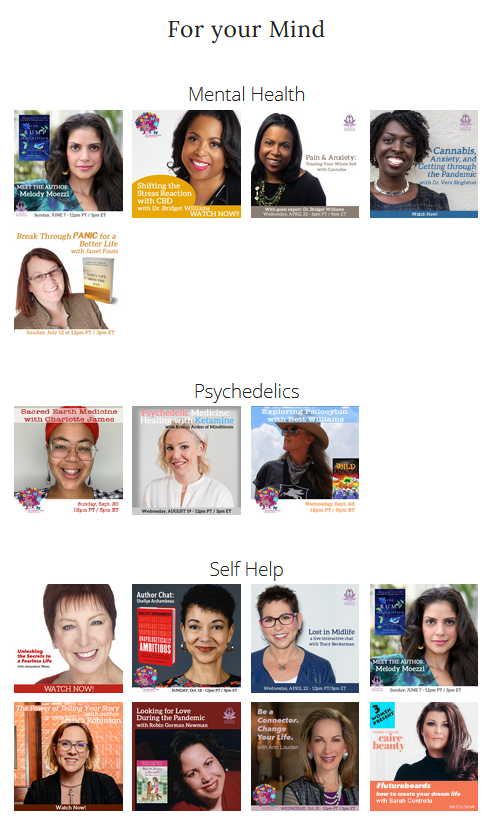 ALL ACCESS