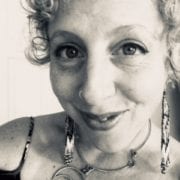 Tali Eisenberg
San Francisco, CA Organizer
Tali Eisenberg has been in the health and wellness industry for the last 20+ years.  She is a cannabis educator, consultant, and speaker. Ms. Eisenberg is also a Board Certified Holistic Health Practitioner, Massage Therapist, and Certified Mindfulness Facilitator with Against the Stream Buddhist Meditation Society in Los Angeles. She has helped facilitate mindfulness residential retreats for hundreds of youth and adults nationally.
Currently, Tali Eisenberg leads cannabis education programs throughout the Bay, as well as through Ellementa.com, an international organization that helps to create educational gatherings on women, cannabis, and health. She leads the monthly programming for the San Francisco gathering chapter. In addition, also runs senior cannabis education programs for three years now in dispensaries like Harvest throughout the Bay.
One of her dearest accomplishments to date has been creating a Senior Cannabis 101 Outreach Program/Manual, which she currently teaches with a 73-year-old nurse, Barbara Blaser, RN of 50 years to seniors in the Bay on the science and medical benefits of cannabis for health and wellbeing. They have taught thousands of seniors in the three years of its programming to help re-educate and de-stigma this medicinal and supportive plant.