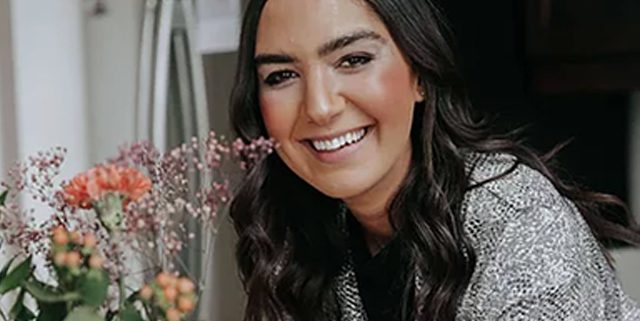 Life is hard, eating is simple. Join us to receive interesting re-frames and a new approach to fueling your body from a place of truth.
About this Event
Are you ready to kick diet culture to the curb for once and for all?
After struggling with obsessions around food for almost a decade, Kiki Athanas eventually discovered a way out of the prison of diets – by reconnecting with her innate body wisdom & internal boundaries.
Today, she teaches women through that same structured process, so they too can free themselves from constant thinking about eating…thinking about not eating…or just constant eating! Let food be enjoyable again.
During this show you will learn:
– Why diets don't work for so many
– Common ways people can sabotage their rhythmic eating (and how not to)
– My top tips for beginners
– Societal/cultural norms that contribute to a dysfunctional relationship to food
– Recommended reading & resources
– How to get back on track after you've "fallen off the wagon"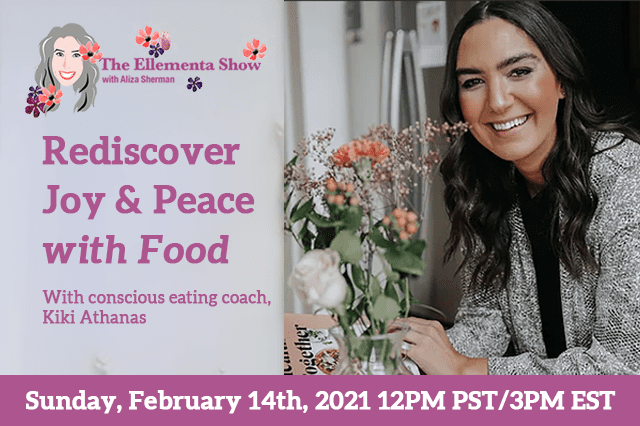 Our Guest: Kiki Athanas
Kiki Athanas works with women ready to free themselves from constant thinking about eating, thinking about NOT eating, or just…constant EATING! after resurfacing her own gut wisdom around food & rediscovering the innate boundaries of her body, she RE-learned how to honor hunger & satiety. in Kiki's signature 6-week program, mind-body-beauty, she guides women through the exact CHOICE METHOD that realigns our core essence and drops our stomaches back into our guts (and out of our heads – forever!).
Our Host: Aliza Sherman
Aliza Sherman is a web pioneer and author of 12 books including "Cannabis and CBD for Health and Wellness." In 1995, she started the first woman-owned Internet company, Cybergrrl, Inc., and the first global Internet networking organization for women, Webgrrls International. Newsweek named her one of the "Top People Who Matter Most on the Internet" in 1995. In 2009, Fast Company called her one of the "Most Powerful Women in Technology." Aliza's early work on the Internet helped pave the way for today's web industry. Today, she is host of The Ellementa Show, a video and audio podcast on women's alternatives to wellness.
GIVEAWAY!!
One lucky attendee will receive Element Apothec Body Lotion! An ultra-hydrating daily moisturizer formulated with broad spectrum hemp phytocannabinoids (CBD + CBG), soothing botanicals, and beneficial oils for all skin types. Our Nourish Lotion is a lightweight and luxurious body lotion formulated to absorb efficiently and restore balance. The perfect blend of natural humectants in this amazing lotion draw moisture into the skin while the CBD & CBG, polyphenols, and fatty acids soothe and balance your skin.
Contains Broad Spectrum Hemp Extract
1000mg CBD + 100mg CBG