Somatic Practitioner, April Stickelman, says, "The root of our wellbeing lies in how we feel about ourselves and the world around us."
What does this mean exactly?
Learn about "root wounds" and discover a different way of healing called ThetaHealing. What is it? And how can it change your life?
In this episode of "The Ellementa Show," we'll be taken on a journey, deep into the portal, to the place where our innate wisdom continuously evolves.
We emerge with a clear sense of knowing that we are on the right path and have the resources to thrive.
This discussion will be beyond educational, it is engaging and transformational.
OUR SPONSOR:
About Eon (pronounced Ian) Scents: At Eon Scents our focus is to promote total wellness through the use of aromatherapy. Our products are crafted with natural ingredients to benefit customers mind, body and overall health. Our products include CBD and essential oils to be used through inhalation and topical application. Eon Scents is a black, woman-owned and operated e-commerce business based out of Silver Spring, MD.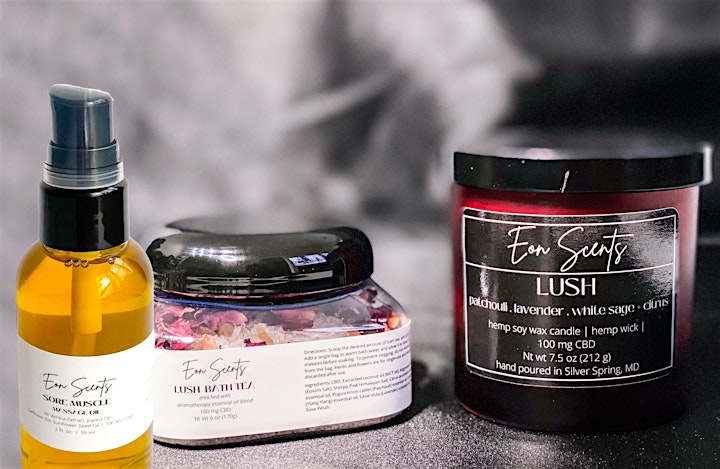 GIVEAWAY!!
SPONSOR GIVEAWAY!!
Giveaway 1 Lush candle and bath tea set
Sore Muscle Massage Oil: Our Sore Muscle massage oil is blended to soothe muscles and joints. Crafted for easy absorption while leaving the skin nourished and hydrated. The oil is enriched with CBD and arnica extract.
Lush Candle and Bath Tea Set: The Lush candle is a sexy, earthy musk filled with mood harmonizing oils. The unique blend of lavender, patchouli, white sage and citrus offers an intoxicating aroma. The Lush bath tea is a spa-inspired bath treatment formulated with pure essential oils and minerals. The luxurious Lush CBD Bath Tea includes Patchouli, Ylang Ylang, Neroli and Lavender to enhance sensuality. The bath tea stimulates and rejuvenates the body while softening the skin.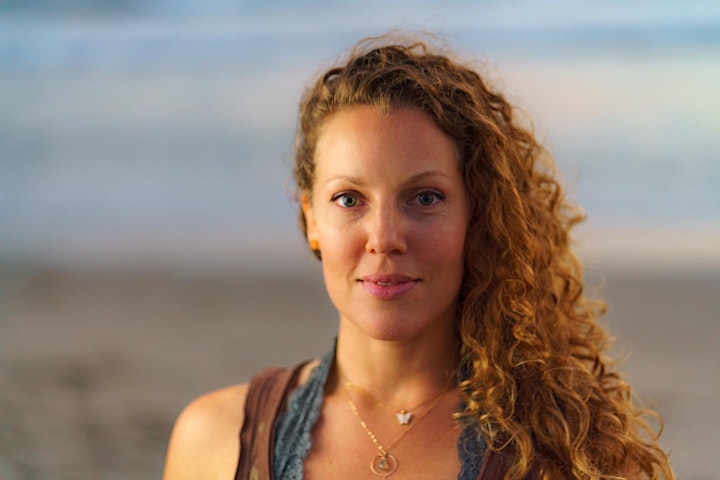 ABOUT APRIL STICKELMAN
As a Somatic Practitioner since 2004, April has woven together the most effective healing arts techniques from ancient wisdom to modern discoveries in neuroscience. Her work is fueled by the philosophy that the root of our wellbeing lies in how we feel about ourselves and the world around us. Through her programs, she helps individuals restore their wellbeing by re-connecting them with their innate wisdom to re-align their values and purpose with their career or life path.
Guest Giveaway:
One lucky attendee will receive a signed copy of The Sacred Feminine and Citrus Bliss essential oil by dōTERRA from our guest.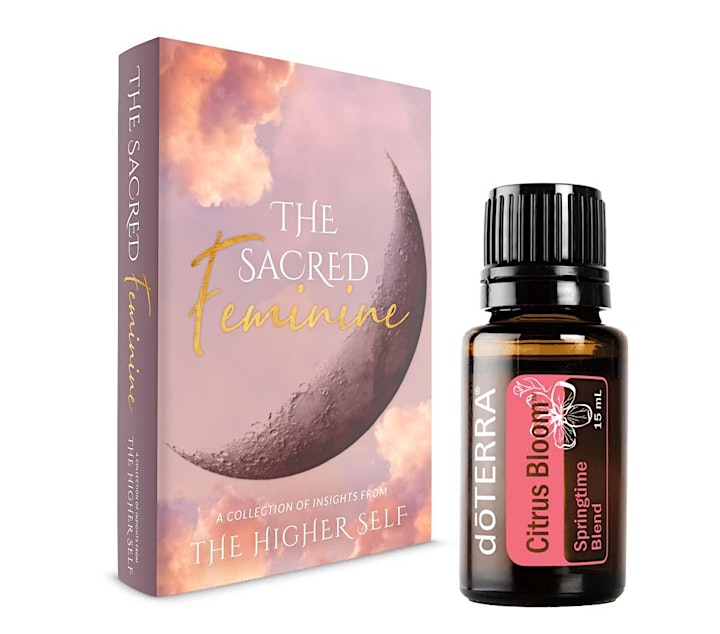 Our Host: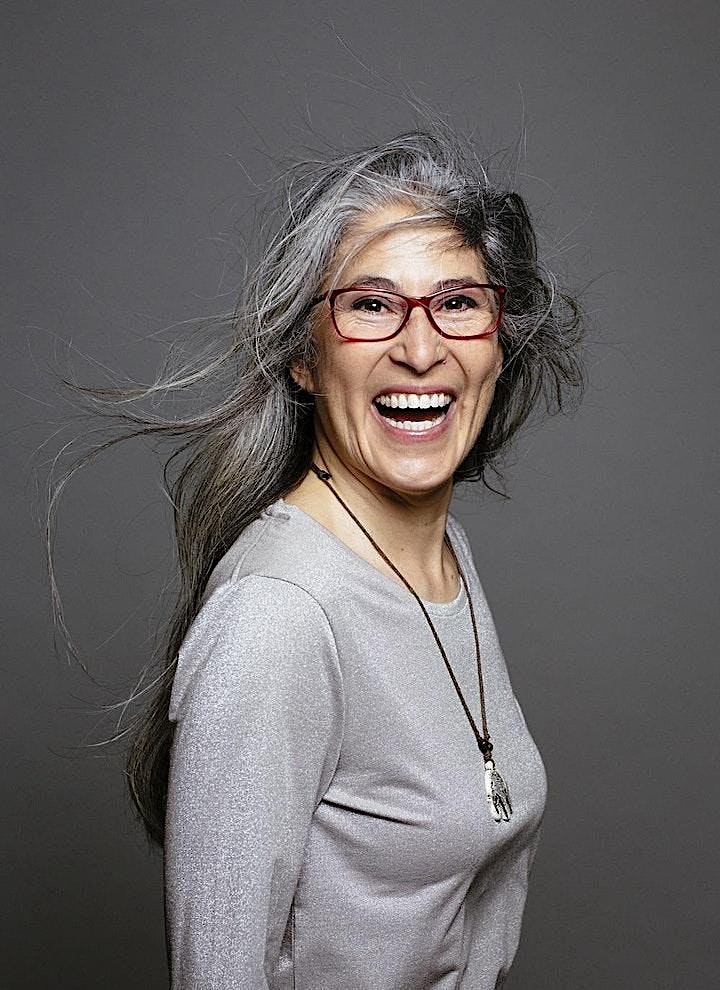 Aliza Sherman is a web pioneer and author of 12 books including "Cannabis and CBD for Health and Wellness." In 1995, she started the first woman-owned Internet company, Cybergrrl, Inc., and the first global Internet networking organization for women, Webgrrls International. Newsweek named her one of the "Top People Who Matter Most on the Internet" in 1995. In 2009, Fast Company called her one of the "Most Powerful Women in Technology." Aliza's early work on the Internet helped pave the way for today's web industry. Today, she is host of The Ellementa Show, a video and audio podcast on women's alternatives to wellness.