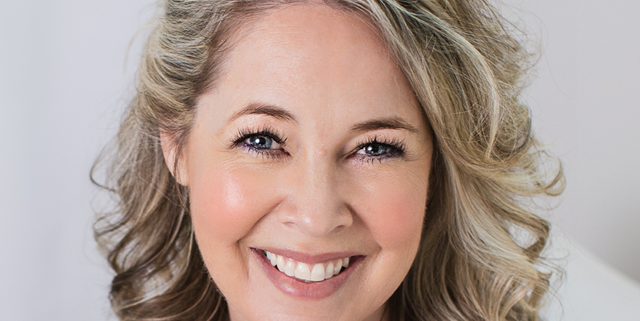 Learn about the Art & Science of Self-Renewal with Renée Trudeau, a visionary teacher, international speaker, catalyst and award-winning author.
Balance and resiliency don't come from a new app or a better time management system-they comes from the inside-out. Learn how engaging the power of self-renewal can increase your ability to be more creative, energized and resourced in all areas of your life.
Passionate about supporting women in finding balance through the art/science of self-care, Renée will share simple, powerful strategies and science-based tools for feeling more focused, connected and calm no matter how crazy your life is.
Join us for an engaging, interactive experience and prepare to walk away with a fresh perspective and renewed clarity about your life.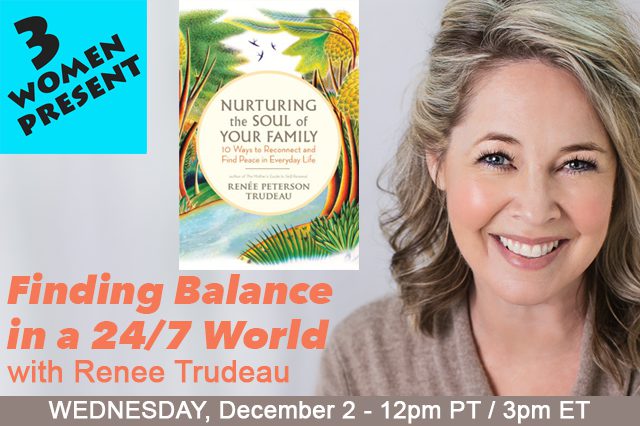 GIVEAWAY!! MEASURE & MADE
Several lucky attendees will receive a gift from Measure & Made. Must be present to win. Only U.S. residents are eligible to win.
Measure & Made® was launched in 2019 when CEO and founder Beatrice Purdy was fed-up with the one size fits all mentality and limited sizing options available to women. As a Shape 1 and a new mom, she knew her body and wanted to embrace her shape, not make do with ill-fitting and uncomfortable options designed off unrealistic model figures. With almost 20 years of experience at major fashion retailers, she knew she could do better. http://measureandmade.com
ABOUT 3 WOMEN PRESENT…
3 WOMEN PRESENT produces and hosts monthly interactive Zoom workshops featuring fascinating guest experts on topics ranging from wellness to motherhood to careers to life. Robin Gorman Newman is the author of "How to Meet a Mensch in New York" and "How to Marry a Mensch." She is the founder of Lovecoach.com and MotherhoodLater.com, a worldwide organization for moms 35 and older. Melissa Couch Salim is a former TV anchor, entrepreneur in the health field and, founder, Baby Buzz Adoption Group. Aliza Sherman is the founder of the women's wellness company, Ellementa, and the author of 12 books including "Mom, Incorporated" and "The Happy Healthy Nonprofit."