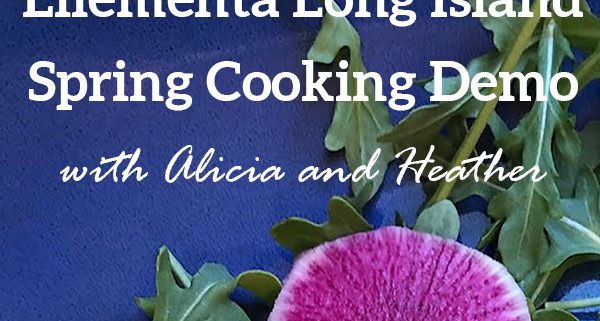 Heather Beahan from Heather's Healing Kitchen and Alicia Salazar from Stay Balanced specialize in gluten-free, plant-based, healthy eating
About this Event
Heather and Alicia will be back in the kitchen!
Join Heather and Alicia as they welcome Spring into the kitchen.
Join us April 16th from 7-8:30pm EST for a Spring cooking demo. Heather Beahan from Heather's Healing Kitchen and Alicia Salazar from Stay Balanced specialize in gluten-free, plant-based, healthy eating.
Detox is a buzz word we always hear in the springtime. In this virtual food demo they'll show you how to support your body's natural detoxification system using fresh vegetables and herbs like horseradish and arugula.
Plus, you'll learn how to make home-made hemp milk and CBD-infused sunflower butter & bee pollen bites to help you gear up for allergy season.
Register early to receive a recipe for that leftover pulp from your cbd-infused coconut oil made in the last class.
Come learn how both food and cannabis can support you in some gentle Spring eating.
Offering: $10 / All guests will receive a free e-book of recipes.