[mepr-login-form use_redirect="true"]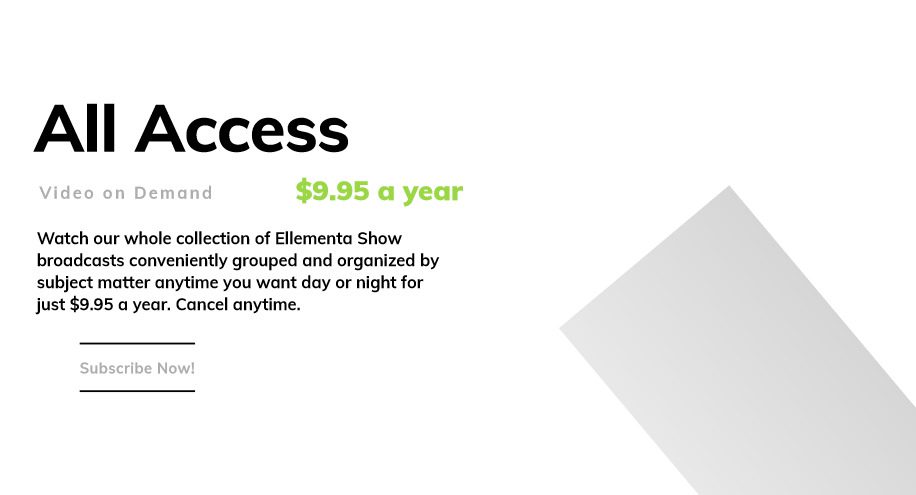 Video on Demand
$9.95 a year
Watch our whole collection of Ellementa Show broadcasts conveniently grouped and organized by subject matter anytime you want day or night for just $9.95 a year. Cancel anytime.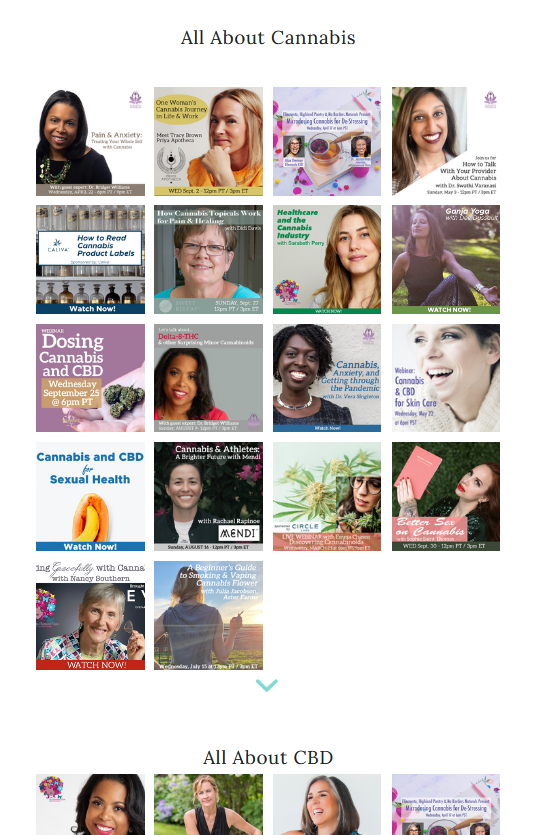 All Access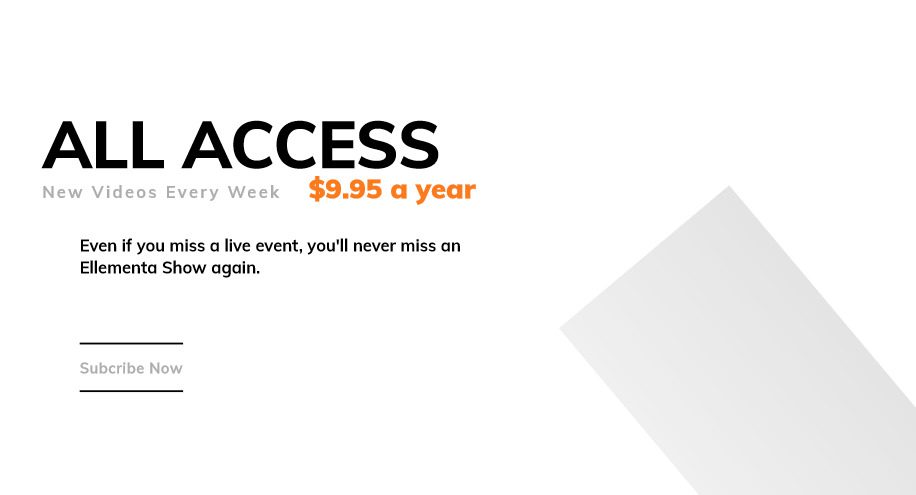 Even if you miss a live event, you'll never miss an Ellementa Show again.
New Videos Every Week
$9.95 a year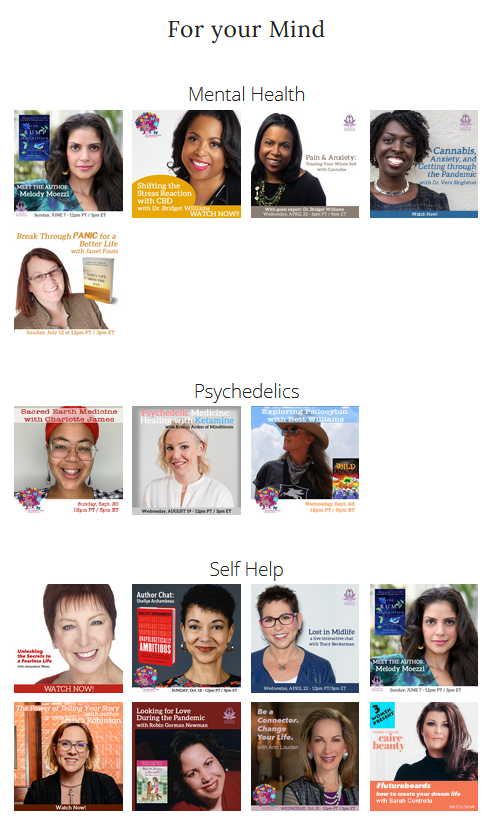 ALL ACCESS
Get the All Access Ellementa Show Membership and Save! 
The Ellementa Show All Access Video Pass is only $9.95 and is good for one year.  You'll get access to our entire back catalog of The Ellementa Show video recordings, as well as new videos every week, on our most popular subjects including:
Cannabis
CBD
Plant Medicine
Nutrition
Mental Health
Spirituality
Self Help
How To Videos
Cooking Demos
In addition, All Access Ellementa Show Members get the following benefits:
20% off of online courses and workshops.
Exclusive discounts and offers from our partners only available through The Ellementa Show!
Once you become a member you can watch or listen to The Ellementa Show anytime you want! Just login!
[mepr-membership-registration-form id="35710"]