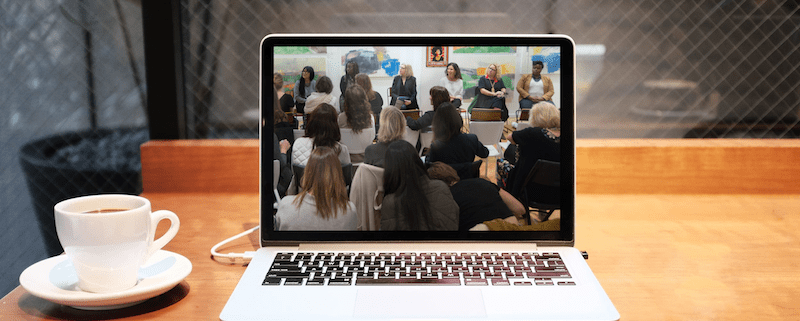 Our Women's Wellness Series brings powerful wisdom from experts and authors directly to YOU.
We've recently heard from Rachael Rapinoe of Mendi, Tracy Brown of Priya Apotheca, Sari Starr of Celestial Smokes, and Chelsea Cebara, a cannabis product developer.
We also have amazing sponsors and give away a quality product to one lucky attendee at many of these sessions. Check out the giveaways below.
These sessions are free to attend – and if you register for the ones that interest you the most, you'll also receive free access to the recording!
Here's what's coming up this month…
Wednesday, September 9 @ 12:00 pm – 1:00 pm PDT
CBD in beauty products is trending – but was it real? What's a fad and what's here to stay? Wendy Pagaduan, a Registered Nurse and Certified Aromatherapist, will explain.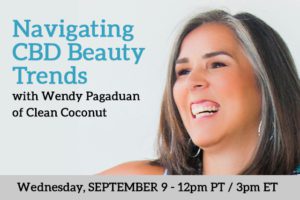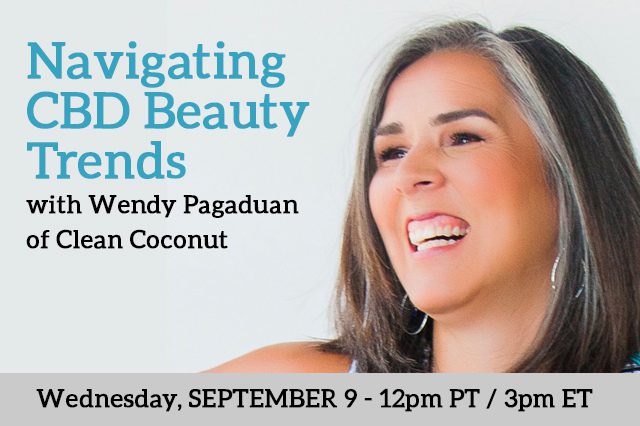 GIVEAWAY: Clean Coconut Deep Relief Lotion!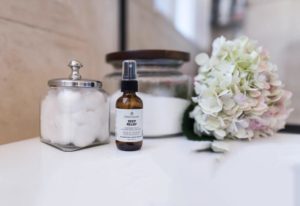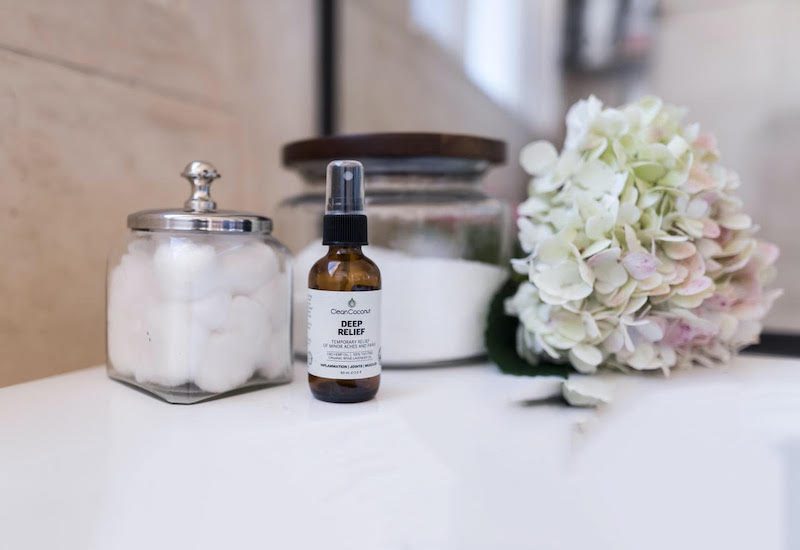 Sunday, September 13 @ 12:00 pm – 1:00 pm PDT
This is a Virtual Ellementa Long Island Gathering. Elana is the author of the book, "Women and Weed" and editor of the national magazine of the same title. She'll be interviewed by Alicia Salazar and will take your questions!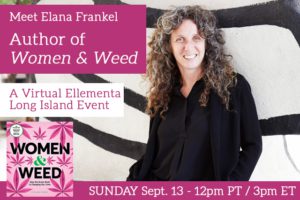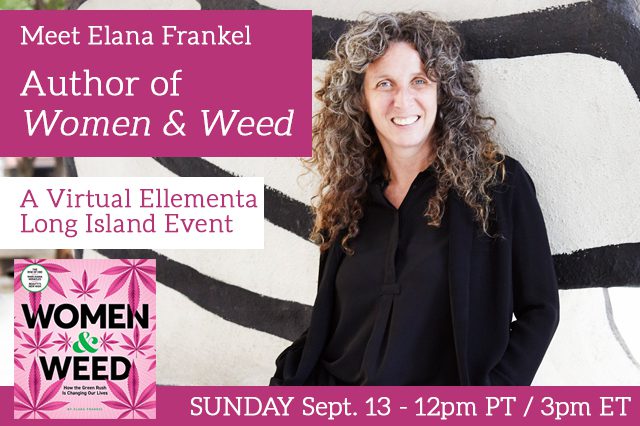 GIVEAWAY: A Tetra Duo Pipe!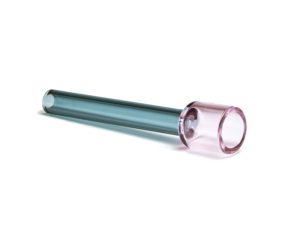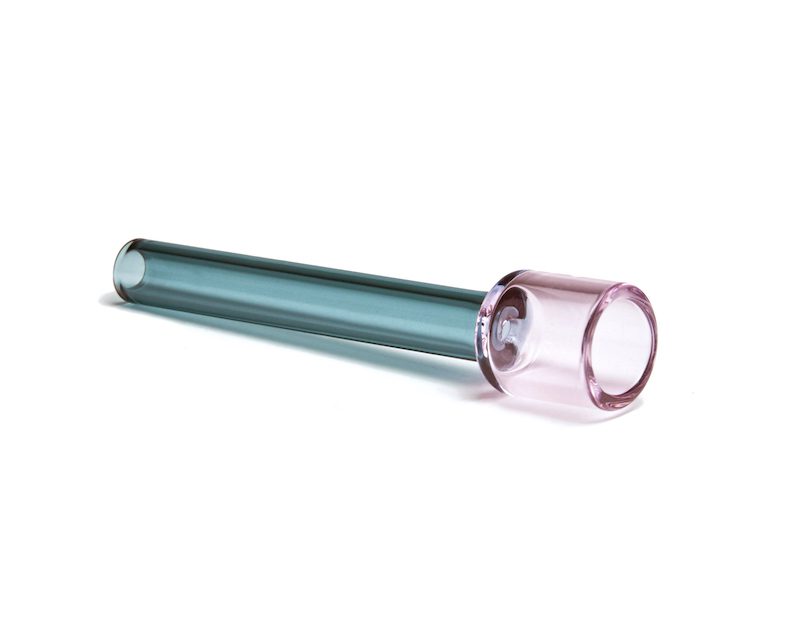 Wednesday, September 16 @ 12:00 pm – 1:00 pm PDT
Doctor Swathi will highlight the background, three mind-body types (doshas) and tips for personalizing Ayurvedic nutrition and lifestyle practices to benefit you and those close to you.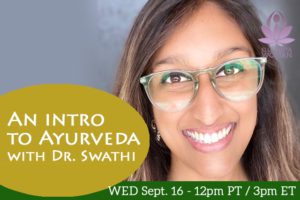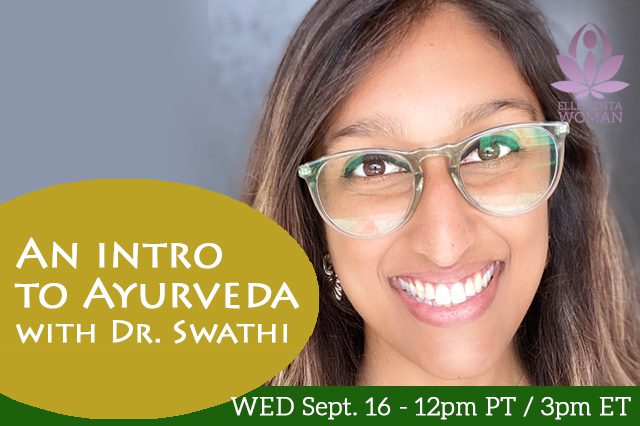 Sunday, September 27 @ 12:00 pm – 1:00 pm PDT
We'll chat with Didi Davis, co-founder of SweetReleaf Topicals, who will explain the science behind cannabis topicals and why they are the delivery vehicle of choice for many consumers.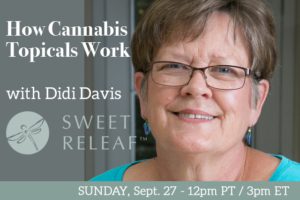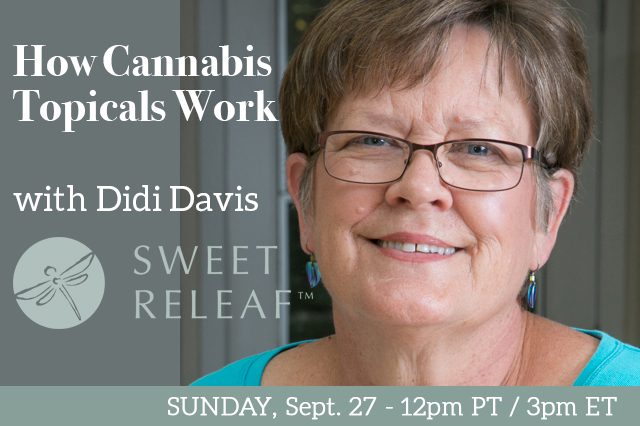 Wednesday, September 30 @ 12:00 – 1:00 pm PDT
Join us for a conversation with Sophie Saint Thomas, a sex and cannabis writer based in New York City. We'll talk about sex and cannabis as well as learn about The Intimacy Journal.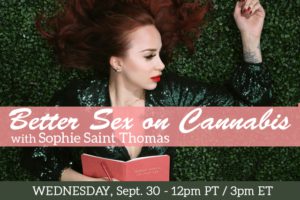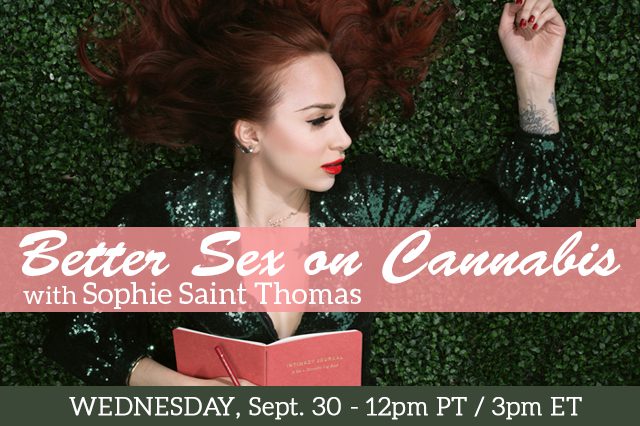 GIVEAWAY: The Intimacy Journal!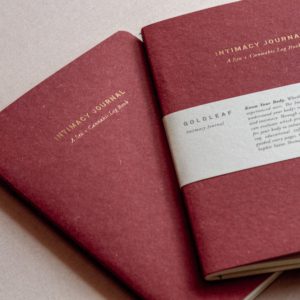 Remember to click over to the Zoom Registration Page to get in and to be on the exclusive list to get the recording!
What other topics would you like to learn more about? Let us know! And if you, or someone you know, would like to be a guest expert on our Women's Wellness Series, get in touch!
https://ellementa.com/wp-content/uploads/2020/09/mockuper-3.png
498
800
Aliza Sherman
https://ellementa.com/wp-content/uploads/2019/04/Elleflower-Text-Right-Header.png
Aliza Sherman
2020-09-05 10:11:16
2020-09-05 10:12:14
More September Women's Wellness Events