You deserve to be pain free.
You also deserve to get pain relief without opioids that can trigger addiction after just three doses or layering on pharmaceutical after pharmaceutical until you end up struggling under the weight of polypharmacy.
Polypharmacy is the concurrent use of multiple medications, many of which are added on to address symptoms of the ones you're already taking.
How does pain work?
Pain is a combination of sensory receptors sending messages through nerves to your spinal cord and brainstem and into your brain where the sensation of pain is registered and "felt." Opioids bind to receptors in your brain (literally called opioid receptors), your spinal cord, and other areas of your body, reducing those pain messages that are being sent and therefore reducing your feelings of pain.
Cannabis contains analgesic or pain-reducing chemical compounds, including cannabinoids like THC and CBN, that can address pain. CBD, another major cannabinoid, can reduce surface and internal inflammation, often a source of some of the pain you may be experiencing. Cannabis also contains terpenes, some of which have anti-inflammatory, pain-relieving, and healing properties.
Types of pain that cannabis can address
As women, we experience a number of health-related issues with pain that is uniquely ours, some of it based around our reproductive system and organs. A lot of "female pain" and discomfort can be addressed by cannabis including:
○ PMS cramps
○ Endometriosis
○ Inflammatory pain: Arthritis, Fibromyalgia, MS, Crohn's, IBS
○ Injury pain, chronic pain, repetitive stress pain, "tech neck"
○ "Normal wear and tear from aging": joint, ligament and muscle pain.
Note that cannabis can be particularly potent for women, especially when we are still menstruating and have more estrogen in our systems.
Estrogen has been found to amplify the effects of cannabis. The flip side is that progesterone may reduce the effects of cannabis.
What's in cannabis that eases our pain?
Cannabinoids and terpenes are integral parts of the cannabis plant that work in concert to produce many effects on the body, from stress relief to easing pain.
Cannabinoids for pain
There are over 100 phytocannabinoids or plant cannabinoids found in cannabis, and their potential therapeutic benefits are promising and numerous. Some of the most prominent cannabinoids known for treating pain are:
■ CBD (Cannabidiol) – Reduces pain and inflammation
■ CBN (Cannabinol) – Shows promise as an analgesic
■ CBG (Cannabigerol) – Reduces inflammation including decreasing inflammatory bowel disease
■ CBC (Cannabichromene) – Reduces pain and inflammation
■ THCV (Tetrahydrocannabivarin) – Reduces pain
■ THCA (Tetrahydrocannabinolic Acid) – Reduces inflammation – benefits of this acid form of THC are available prior to decarboxylation so juicing cannabis leaves could provide THCA without the high.
Cannabinoids directly interact with our body's own Endocannabinoid system (ECS) which regulates many of our bodily functions, including pain sensation. Many medications mask the symptoms around out pain. Cannabis can help us heal.
Terpenes for pain
Cannabinoids are not the only compound in cannabis with medicinal qualities. Terpenes are organic compounds found in plants, fruits, and vegetables that produce color, taste, and smell. Some of the terpenes present in cannabis are known for their affects on pain sensation:
■ HUMULENE – Relieves pain. Also found in hops and coriander.
■ MYRCENE – Reduces inflammation. Also found in mango, thyme, bay leaves, and lemongrass.
■ CARYOPHYLLENE – Reduces muscle spasms and pain. Also found in cloves, basil, and oregano.
When cannabinoids and terpenes interact, they produce what is known as the Entourage or Ensemble Effect, which means that they play off of or enhance each other's effects.
In order to get the best results, it's important to pay attention to both the cannabinoids and the terpenes present in the products you purchase for easing pain.
So what can cannabis do for your pain?
A weak or depleted Endocannabinoid system may be at the root of many pain problems, but some doctors believe they can successfully treat pain by introducing phytocannabinoids into the body. Here are a few things to note when using cannabis and CBD for pain relief:
● Cannabis and CBD can help address pain and inflammation with varying degrees of success–effects are very individual.
● Cannabis and CBD ingested as an edible or pill will take longer to work while a sublingual, liquid or tincture form will act faster. Vaping can deliver even faster relief. Dabbing (vaporizing with extreme heat) can aid with more acute pain but may not be for everyone.*
● Cannabis and CBD have been used successfully to help people avoid opioids or to titrate off opioids.
● Cannabis and CBD may not be able to address all kinds of pain.
Humans have been using cannabis for pain relief for thousands of years. Now, with increased acceptance of the plant comes more opportunity to study and research its potential for pain relief and many other ailments.
By the way, September is Pain Awareness Month, a time when various organizations work to raise public awareness of issues in the area of pain and pain management. The first Pain Awareness Month took place in 2001 when the American Chronic Pain Association (ACPA) led a coalition of groups to establish September as Pain Awareness Month.
*Given the news about lung injury, illness and death from vaping black market products, always use extreme caution when inhaling cannabis, particularly vaporizing or vaping concentrated cannabis. Know the source of the cannabis products you use, verify the testing results, and avoid the substance vitamin E-derived oil known as tocopheryl acetate, tocopherol acetate, or vitamin E acetate.
Gatherings This Month
Our monthly theme is Pain Relief. Not every Gathering follows our monthly theme. Please note the topic for each one listed below.
WED, SEP 4 7:00 PM – Melrose: Cannabis and CBD for Pain Relief
Bissex Place
– St. Paul: Cannabis and CBD for Pain Relief
Nina's Coffee Cafe, St. Paul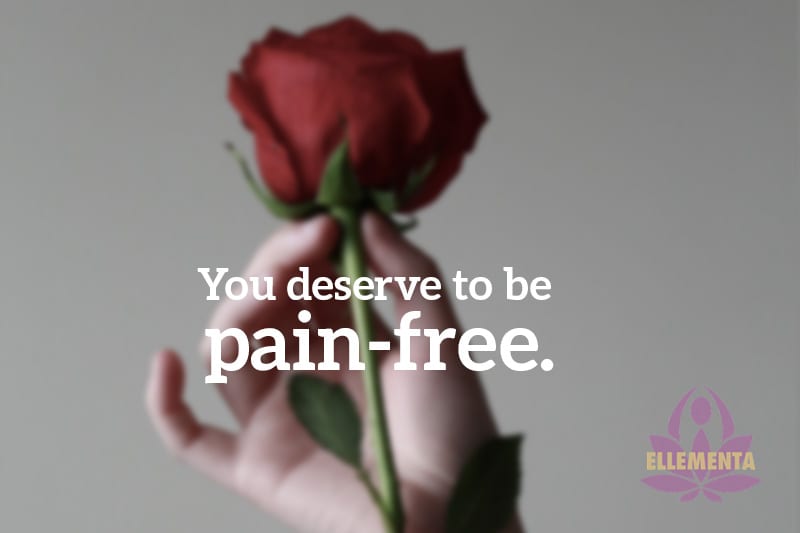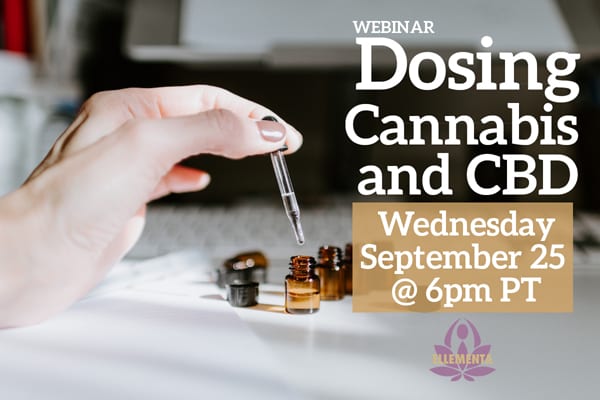 https://ellementa.com/wp-content/uploads/2019/09/purple-rose-2.jpg
815
1280
Aliza Sherman
https://ellementa.com/wp-content/uploads/2019/04/Elleflower-Text-Right-Header.png
Aliza Sherman
2019-09-01 11:04:21
2020-09-17 10:46:56
Can Cannabis or CBD really help with your pain?