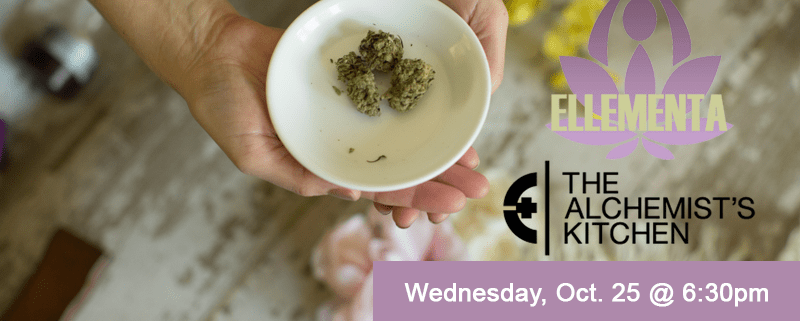 Ellementa meets regularly to bring women together to learn about cannabis for health, wellness, self-care and caregiving.
This month's program is:
Ellementa and The Bowery Cannabis Club Present:
"Women, Cannabis, and Pain Relief"
As women, we tend to care for others before ourselves. We may be experiencing pain and yet suffer in silence. Learn how cannabis and CBD, can be beneficial to our health and wellbeing and offer us relief.
We'll talk about the differences between THC and CBD and how they interact with our bodies and brains – and each other. Learn about the Endocannabinoid System and some of the science behind why cannabis and its elements and compounds can be good for our health.
Our panel for the evening's discussion will include Aliza Sherman, co-founder of Ellementa; Sara Shapiro, our NYC organizer, and Micaela Foley from The Alchemist's Kitchen, our venue host.
There will be tasty treats for attendees and special gifts and giveaways. Plus high quality products for sale.
More details soon!
This is a non-consumption event (no cannabis). Education only.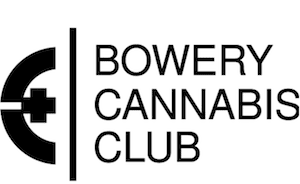 About Bowery Cannabis Club
The Bowery Cannabis Club exists to connect, educate, and serve the international community that is awakening to the healing power of cannabis. BCC hosts events and workshops that inspire connection and discussion. BCC also provides premium products, at special prices for members. Learn about the health benefits of cannabis, and the wide variety of ways to integrate it into your wellness routine. Stay connected to the leading researchers, doctors, thinkers, and organizations propelling this movement. BCC events are held at The Alchemist's Kitchen, and open to all people who feel passionate about this remarkable plant. Learn about the latest medical research into CBD and THC, sample new products, or consult with an expert for personalized advice. Visit www.bowerycannabisclub.com to become a member.
VENUE: Alchemist Kitchen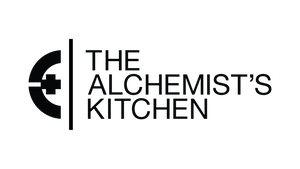 The Alchemist's Kitchen is dedicated to celebrating the power of plants and is a a unique destination in the Bowery. More than a botanical dispensary and a whole plant tonic bar serving elixirs and healthy treats, we are a gateway into a conscious lifestyle and community through our plant-based products, wellness events and transformational workshops. Visit The Alchemist's Kitchen.
About Our Panelists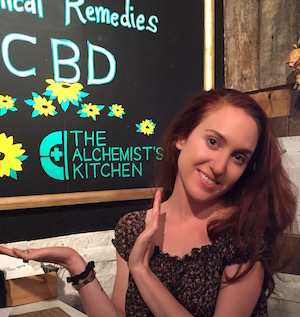 Micaela Foley is a practicing herbalist with an educational background in Western herbalism, alchemy, and medical astrology. She completed the foundational course from herbal college, ArborVitae School of Traditional Herbalism and has previously taken courses on alchemy and astrological herbalism with The School of Evolutionary Herbalism. She currently manages the herbal program at The Alchemist's Kitchen, writes articles for The Alchemist's Kitchen blog, teaches a recurring CBD clinic and other workshops, and fields questions about herbs, products, and protocols at herbalist@thealchemistskitchen.com.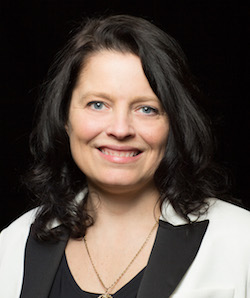 Rachel Schepart; RPh PharmaCannis LLC. Based in Buffalo, New York, Rachel leverages her experience as a pharmacist and as manager of the first opening Dispensary in NY for PharmaCannis LLC. Rachel's background includes palliative care, Hospice management, Home infusion patient care and retail pharmacy. Rachel currently oversees New York operations of four Dispensaries in New York as the Regional Manager of Retail Sales & Operations for PharmaCannis.
Moderators: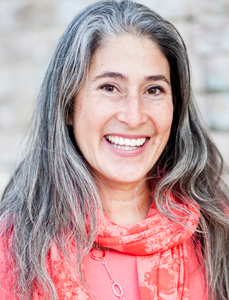 Aliza Sherman is co-founder and CEO of Ellementa, Inc., publisher of HerCannaLife.com, and an author of 11 books She founded the first woman-owned Internet company, Cybergrrl, Inc., and the first global group for women to learn about the Internet from other women, Webgrrls International. She also founded one of the earliest social media agencies in 2006 and a smartphone apps company in 2010.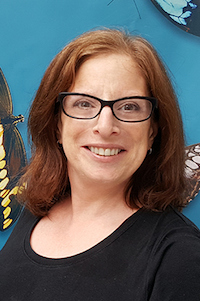 Sara Shapiro, Co Founder of NY TechBreakfast has joined Ellementa to launch and run the New York City chapter. Her passion is startups, nonprofits and organizations with a mission in synch with her own.
Help bring an event like this to YOUR city! Click to Support.