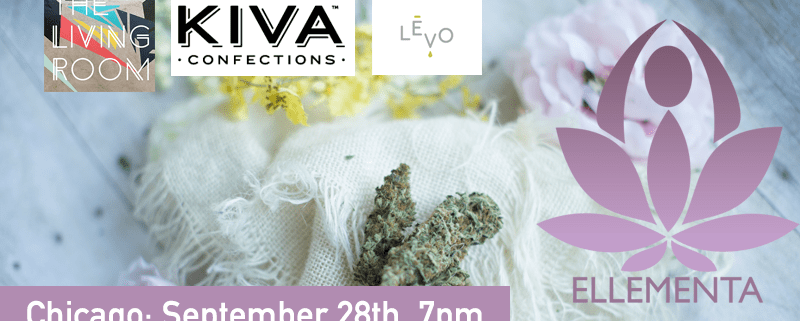 Join Ellementa at the Living Room in WIcker Park for our second ever Gathering! Gatherings are nights of sharing, story telling, and connecting at a women only private event, an evening of conversation and learning about cannabis for women's health and wellness.
Ellementa is a new, women-owned woman-focused national community and resource for women interested in cannabis wellness.
The evening will be led by Ellementa's Cofounder, Melissa Pierce and will begin with an introduction to cannabis forms and consumption followed by demonstration and discussion. Ask any question in a safe, discreet environment. Learn from other women who will share their stories and experiences around cannabis wellness.
Kiva Confections will be sponsoring this event and will provide non-cannabis samples of their delicious edibles as well as information about microdosing, something many of you have expressed interest in.
We will have a Levo oil infusing machine there to demonstrate how attendees can make their own cannabis infused oils (Note: We will be infusing olive oil with Rosemary from Melissa's garden for the demonstration).
We will be sharing various pointers and recipes for making your own cannabis edibles, as well as what to look for in edibles you buy in dispensaries.
Please feel free to invite any woman you know that would benefit.
Thanks to Our Sponsors!